chester county ramblings.... four seasons
Ebook
Subtitle
by carla joy zambelli
This is the price your customers see.
Other versions of this book
About the Ebook


Life is a series of seasons. Seasons change, and through the camera lens, each season has its own appeal.



This book is a photographic journey through beautiful Chester County, Pennsylvania.



Inspired by the author's blog chestercountyramblings and frequent requests from people to memorialize some of her thousands of images of one of the most beautiful counties in Pennsylvania, this photography book is like a delightful day trip in print.
Primary Category: Arts & Photography Books
Version Fixed-layout ebook, 44 pgs
Publish Date: Oct 19, 2012
Last Edit Oct 22, 2012
Language English
Keywords

chestercountyramblings

,

simple

,

shots

,

photogrpahy:

,

the

,

magic

,

of

,

ordinary

,

days

,

chester

,

county

,

photography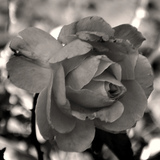 carla
Chester County, Pennsylvania
Carla loves photography as an art form. Carla is a freelance digital photographer and writer whose work has been featured in publications locally, as well as regionally and nationally. Carla began taking photos as a child, and then put down her camera for many years. When she became a community activist as an adult she picked up the camera again and hasn't put it down since! Carla loves the magic of ordinary days and will photograph people, animals, inanimate objects - in that category, old houses and barns are her favorite! When photographing people, Carla's preference are candids. She likes capturing the ever-changing emotion of individuals "in the moment". Carla also seconds with professional photographers and occasionally shows her work in local art shows. A well known blogger/local writer, you can also find her and her musings on ChesterCountyRamblings (www.chestercountyramblings.com) and her ihavebreastcancerblog (www.ihavebreastcancerblog.me)