About the Book
Expedition: Antartica is the story of an Antarctic expedition cruise. Tim Barrows and Craig Gibson, have been long time friends and nearby neighbors. Encouraged by their wives and children, they set off on a grand adventure to visit the last great wilderness on earth. After traveling to the southern tip of Argentina, they boarded an expedition ship bound for the Falkland Islands, South Georgia Island and Antarctica. Isolated by ice, wind and the wild seas of the Southern Ocean, these locations are among the world's most pristine environments, with spectacular natural beauty and an astonishing diversity of wildlife.



This book presents many photographs and their daily trip log. You will enjoy photographs of entrancing landscapes, penguin colonies, lounging seals, cruising killer whales, soaring seabirds as well as many other scenes from this once in a lifetime trip to the coldest, driest, and windiest place in the world!



Amazing photos and a great story combine to make this a must purchase book if you are looking for a fantastic coffee table book about a most amazing adventure!
Features & Details
Primary Category: Fine Art Photography
Project Option: Large Format Landscape, 13×11 in, 33×28 cm
# of Pages: 214
Publish Date: Oct 20, 2008
Keywords

new england

,

fine art

,

Blurbnation

,

client

,

amazing

,

andy

,

grachuk

,

jingothecat

,

Craig

,

Gibson

,

antarctica

,

photography

,

photos

,

seals

,

whales

,

icebergs

,

friends

,

cruise

,

water

,

birds

,

scenery

,

life

,

events

,

custom

,

purchase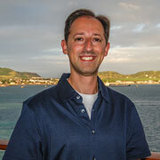 With over 750 clients in 30 countries, we have grown from a small practice into a very successful business. We have created over 4000 books using a variety of professional tools including Adobe Indesign, Photoshop and Lightroom. I'd love to work with you to turn your family recipes, boxes of photographs, poems and short stories or your personal online blog into a hardcover or softcover book that you'll be proud to share with your family and friends! We offer more than just book design - technical assistance is included in every estimate including remote computer support to help transition vital book data from your machine to our centralized server. We are also available by phone and email anytime to answer questions and provide assistance to ensure the design process is smooth and worry-free. With over 90% of our clients referring their family and friends, our commitment towards collaboration provides satisfaction and ultimately a book you will be thrilled to own and share.