Buenos Aires Subte - Línea A
by Beatrice Murch & Jerry Nelson
About the Book
A new full color book "Buenos Aires Subte - Linea A" is now available, completely capturing and transmitting the look and feel of historic "La Brugeoise" wooden subway that ran through the heart of the city for 100 years.



The A Line of the Buenos Aires subway system is the oldest in Latin America. Inaugurated in 1913, the line extends over 6 miles west from Plaza de Mayo in downtown Buenos Aires, carrying over 300,000 passengers daily.



In January 2013, city mayor Mauricio Macri shut down the line for two months to replace the original cars built in Belgium with upgraded models. This decision turned into a controversial and polemic fight between the pragmatic and romantic visions of life in Buenos Aires. Non-profit organizations and a handful of city legislators rapidly responded to the news, trying to halt the closure of the line, without success, even pushing to have the trains legally declared part of Argentina's cultural and historical heritage. The trains were used as commuter trains by the working-class of Buenos Aires, and their maintenance involved a high-level of pride and hand-crafted expertise.



The book "Buenos Aires Subte - Linea A" is a collaboration between photographers Beatrice Murch, Jerry Nelson and editor Leandro Batlle. Upon hearing the distressing news that the "La Brugeoise" cars were being taken out of commission, Murch and Nelson formulated a plan to document the cultural heritage that would rapidly disappear. Taking the line from Plaza de Mayo, the photographers travelled the length of the line to Carabobo and back, descending at each stop to capture the journey along the A Line. Also captured in this book was the cars' last day and the various celebrations and farewells that people had that day. Finally, a peek into the "depositorio" where the cars have been stored in Parque Patricios showing their final resting place documents the unfortunate ending to this amazing piece of Argentine cultural heritage.
Features & Details
Primary Category: Arts & Photography Books
Project Option: Standard Landscape, 10×8 in, 25×20 cm
# of Pages: 26
Publish Date: Jan 23, 2013
Language English
Keywords

subway

,

history

,

Buenos Aires

,

Argentina

,

train

,

photography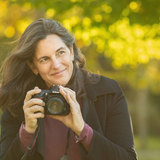 Beatrice Murch is a documentary and portrait photographer based in the Netherlands. Using natural light and a photojournalistic style she captures the natural beauty that is inside everyone and every environment. ​ Beatrice loves to take pictures capturing overlooked scenes, environments and beautiful light. Most of all, she loves the trees of Buenos Aires which fascinated her upon her arrival in 2006. Her photos have been published in the New York Times, The Wall Street Journal, Latino Fox News, BBC, The Telegraph, Matador Network, Time Out Buenos Aires, Womankind Magazine, and The Argentina Independent, among other publications. ​ With North American and English roots, she traveled throughout South America, living in Buenos Aires for twelve years before moving to the Netherlands in 2018.