Lived to Tell - A Tribute to Manic Debris
The making of BipolarBuck
by Words by Sabe Anderson
About the Book
Poems and Lyrics of songs by Manic Debris that led to a late surge in my Music Career in my late 40s.
Features & Details
Primary Category: Poetry
Additional Categories Entertainment
Project Option: Standard Portrait, 7.75×9.75 in, 20×25 cm
# of Pages: 120
Publish Date: Feb 22, 2013
Language English
Keywords

mental health

,

mental illness

,

music

,

bipolar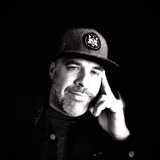 Sabe Anderson is a career technology professional and entrepreneur, author and recording artist. Specializing in Healthcare over the past decade, as well as the ERP and CRM industry for 25 years. He has been successful in various Executive positions focused on technology solutions in Electronic Prescribing, Pharmaceutical Engagement, Patient Payment Workflows, and Medication Adherence/Engagement programs. A common thread through his career has been an emphasis on EHR/HIS and Digital Health Systems. As a consultant, he has been an influencer and created networks to bring together all Healthcare stakeholders via collaborative platforms.