Petite Chardonnay 'Behind-the Scenes' in pictures
soft cover
by Gerald Martin Davenport
About the Book
Behind the scenes of Petite Chardonnay, a film made from August 2011 - August 2012.
A great gift idea and collector item
100 pages
full color
90 percent of the images have never been seen
Book, Day, and Images descriptions
$5 over the base price for the size and page count. 50 percent of the proceeds will be shared with the photographers.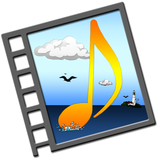 Independent Film Production in Grass Valley California. We take no monies from big corporations or movie studios. We keep our own vision and control of our film productions.