The Aubergine Caper
Spies! Kidnapping! Gluten Free Croissants!
by Kevin Murrett + Michele Moses
About the Book
Spies.
Kidnapping.
Gluten Free Croissants.

The adventures of Chef Grenouille continue in The Aubergine Caper, the fourth book featuring France's most celebrated gastronome.

Humbly arriving many years ago in Marseille on a Brazilian coffee boat, Chef G gradually rose by popular acclaim through culinary ranks to operate the most famous restaurant in Paris, a bistro, vineyard, spa, auberge, café, and, well, we lost count… Magically he does this all at the same time and still manages to fly back to New York each night and be with his creators, Michele Moses and Kevin Murrett when they come home from their design studio.

Sprung from their imaginations, each summer M+K write a new story while vacationing in Provence as a way of sharing the wonderful lifestyle and culture this region has to offer. Many thanks to all our French hosts who unknowingly inspire Chef Grenouille's passion for great design, great food, and great friends.

Learn more about Chef Grenouille and follow his exploits at:


Coming someday:
G5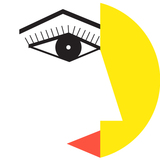 I am a writer and digital illustrator of whimsical picture books. In my previous life I planned and designed commercial interior spaces. In my travels I am always on the lookout for new ideas. Lately with the world disrupted, and no travel happening in my life at the moment, I am very glad you can find inspiration in everything, you just need to look, listen and see. I work digitally mostly utilizing Adobe Illustrator, Photoshop. My studio is located in Buffalo New York in the historic Pierce Arrow Factory Complex.