Barcelona
Ebook
Apuntes de una ciudad
by JULIA MORAL
This is the price your customers see.
Other versions of this book
About the Ebook
ARTE EN CUALQUIERA DE SUS MANIFESTACIONES, ARTE QUE TIENE SU CABIDA EN UNA CIUDAD QUE LO ABSORBE Y LO DEVUELVE AL ESPECTADOR. ARTE A CONTRACORRIENTE, ESPONTANEO, ADMITIDO. ESTO ES LO QUE HAY EN BARCELONA.
Primary Category: Travel
Version Fixed-layout ebook, 26 pgs
Publish Date: Apr 09, 2014
Last Edit Apr 17, 2014
Language Spanish
Keywords

iBookstore

,

MONTJUIC

,

BARCELONA

,

TIBIDABO

,

MODERNISMO

,

GRAFFITI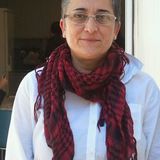 ARTISTA, CON FORMACIÓN EN EL INSTITUT D'ESTUDIS FOTOGRAFICS DE CATALUNYA Y PRACTICA DE LA FOTOGRAFÍA EN DIVERSOS EVENTOS, A PARTE DE TONTEAR CON EL LÁPIZ. EN LA ULTIMA ETAPA DESARROLLA LA LINEA DE CREACIÓN DE IMÁGENES.. HA EXPUESTO EN BARCELONA, MADRID, MONZON, ROMA, PARÍS, DALLAS, ESTAMBUL.