About the Book
In January 2014, I spent a month in Bhutan, India, and Nepal. The coffee-table book contains 80 pages with text and 223 photographs of both rural and urban life in the three countries. Photographs include those of: Buddha Dordenma and the Tashichho Dzong in Thimphu, the Chimi Lakhang ("No Dog") Temple and the Dochula pass near Punakha, and the Punakha Dzong — "The Palace of Great Happiness."

In India I visited Calcutta, New (and Old) Delhi, and the Nagaur livestock fair that became home to 25,000 camels during the two-week extravaganza. After visiting the Amer Fort and Palace in Jaipur, I spent two days in the Ranthambhore National Park chasing the elusive Bengal Tiger in the wild. I was able to capitalize on the morning light in Agra where I photographed both the Taj Mahal and the Tomb of I'timād-ud-Daulah. We visited Khajuraho and examined closely the erotic temples and carvings of the 9th to 11th century Chandela dynasty. In Varanasi, we witnessed nocturnal cremations (in progress) along the banks of the Ganges River as well as the morning ablutions in the sacred river by the true believers.

In Nepal, the Patan Durbar Squares in Lalitpur and Bhaktapur are classic examples of Newa architecture built by the Malla Kings during the 16th century. Outstanding weather facilitated excellent viewing of the Nepalese Himalayan Mountain Range from Nagarkot and Mt. Everest from aircraft. The Boudhanath Stupa in Kathmandu is the largest stupa and pilgrim destination in the Buddhist world. I was permitted to photograph religious ceremonies and ceremonial chants in progress by Buddhist monks and priests.

Visit — www.TomCarrollPhotography.com for photography and contact information.
Features & Details
Primary Category: Travel
Project Option: Large Format Landscape, 13×11 in, 33×28 cm
# of Pages: 80
Publish Date: Apr 16, 2014
Language English
Keywords

travel photography

,

people photography

,

landscape photography

,

New Delhi

,

Old Delhi

,

Taj Mahal

,

Patan Durban Square

,

Bohdhanath Stupa

,

Ganges River

,

Himalayan Mountain Range

,

Mt Everest

,

photography

,

Bhutan

,

India

,

Nepal

,

Thimphu

,

Paro

,

Punakha

,

Dzong

,

Calcutta

,

Jaipur

,

Nagaur

,

Ranthambhor

,

tiger

,

Khajuraho

,

Lalitpur

,

Bhaktapur

,

Nagarkot

,

Kathmandu

,

Varanasi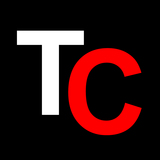 Tom Carroll is an award-winning nature, landscape, travel, and eclectic photographer and lecturer based in North Carolina. Visit www.TomCarrollPhotography.com for photography and lecture presentations on Photographic Composition and Visual Design in Photography.