18 Rue Dugommier: Reginka Cukierman Struzevska (2nd edition)
by Ari Salomon
About the Book
**
(this is a slight revision to the earlier book - with additional design elements)
**
Photo.Book.Now 2008 Honorable Mention
http://www.blurb.com/bookstore/pbn_honorable_mentions2
**

These are images of my Great Aunt and her apartment in Paris. Regine was born in Poland, Dec 25, 1910 and died in Paris in 2007. She had lived in Paris since 1936 — and in this apartment for more than 30 years, widowed and without children or other family nearby. The images that make up this document reveal the passage of time on many scales. The waves of objects as they daily sweep in and out and also as they gradually accumulate around the edges.

They hint at both what was missing in her life and what filled it through layered compulsions of classification and arrangement. The natural accumulations that come from living in one's home and living in one's body. A spatial history of tchotchkes as well as living essentials.

**

It is important to note that these photos are not "set up", these are found scenes. Note also that some images document the same scenes over a number of months and years.
Features & Details
Primary Category: Arts & Photography Books
Project Option: Large Format Landscape, 13×11 in, 33×28 cm
# of Pages: 52
Publish Date: Sep 05, 2014
Language English
Keywords

old woman

,

paris

,

jewish

,

apartment

,

tchotchke

,

antique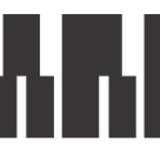 Ari Salomon is a fine art photographer working in San Francisco. Ari Salomon's work is rooted in reinterpreting the tradition of street photography. He takes the performative process of discovering candid people and places and gives it a twist. He is also interested in how photography can reveal the nature and limitations of human perception. He was born in Israel, raised in San Diego and now is based in San Francisco. He received a B.A. from U.C. Santa Cruz in 1993 in Art History with a focus on contemporary art theory and studio photography. He has exhibited across the USA as well as internationally in Tokyo, Kyoto, Paris and Poland.