Cacophony
Dissonance of Serenity
by Artemis Sere
About the Book
This is a very strange tale told through the multivarious lens of the art of Artemis Sere. It is a creative media mixperience mindtrip, A collection of imagineered dreamscapes called effigies introduced in my first book "Obscurious" and involving a character introduced in "Obscurious". This obscurious person acts as the primary antagonist in my following book "The Skeleton Men".
Features & Details
Primary Category: Arts & Photography Books
Project Option: Standard Landscape, 10×8 in, 25×20 cm
# of Pages: 130
Isbn

Hardcover, Dust Jacket: 9781320588454
Hardcover, ImageWrap: 9781320588461
Softcover: 9781320588478

Publish Date: Jun 28, 2015
Language English
Keywords

art

,

photo

,

mixedmedia

,

photography

,

graphicdesign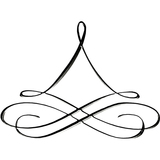 Antithesis Press is the publishing arm of Seretic Studios and represents all of the various artistic outputs -- painting, photography, graphic design, publishing, blogging, merchandising and marketing -- of the artist Artemis Sere.