La dynastie belge en images (2e édition)
Anciennes gravures du XIXe siècle
by Eric Dodémont
This book may be found in online bookstores, like Amazon.com, using the ISBNs below:
Hardcover, ImageWrap ISBN:
9781320414760
About the Book
Dans les pages de ce livre, vous allez découvrir une centaine de gravures réalisées durant la deuxième partie du XIXe siècle et toutes en relation avec la dynastie belge, c'est à dire correspondant aux règnes de Léopold Ier (1831-1865) et de Léopold II (1865-1909). Toutes ces gravures, acquises il y a environ 15 ans pour les premières, et il y a seulement quelques mois pour les plus récentes, ont été scannées avec soins pour être reproduites dans ce livre. Ce sont soit des portraits de membres de la famille royale, soit des événements ou des lieux liés à la famille royale. Découvrez aussi les livres et les journaux illustrés du XIXe siècle et comment les images étaient reproduites à cette époque grâce à la gravure sur bois et la lithographie.
Features & Details
Primary Category: History
Additional Categories Arts & Photography Books
Project Option: 8×10 in, 20×25 cm
# of Pages: 244
Isbn

Hardcover, ImageWrap: 9781320414760

Publish Date: Sep 02, 2015
Language French
Keywords

histoire

,

belgique

,

arts

,

gravures

,

dynastie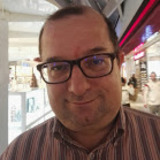 Ingénieur industriel en électronique, ancien auditeur libre en Histoire à l'ULB, l'ULg, l'ICHEC-Culture et l'EAD-FWB. Etudie l'Histoire contemporaine et en particulier l'Histoire de la Belgique et des monarchies au XIXe siècle. Etudie et collectionne les gravures de la même époque.