About the Book
Catalog for "Bearing(s): A showcase of work by members of Alabama Women's Caucus for Art" presented by the Alabama Women's Caucus for Art (ALWCA), August 23–September 21, 2017, at University of North Alabama Gallery in Florence, Alabama.
Featuring work by Katie Baldwin, Heather Baumbach, Emily Bodnar, Sara Bowen, Kimberley A. Brown, Kala Clontz, Kristy Jane From-Brown, Kimberly Hart, Teri Hartmann, Deborah Hunter-Davis, Kathryn Jill Johnson, Melonie AM. King, Sandra Colwell Lasater, Tabatha Lendquvist, Pat Martin, Amy McBroom, Aynslee Moon, Corinna Nicole, Jane Phillips, Helen J. Vaughn, Roxie Veasey, Cynthia Wagner and Mandy Wallace.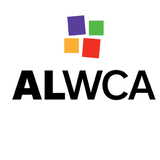 Founded in 2015, the Alabama Women's Caucus for Art is a chapter of the national Women's Caucus for Art organization. Our members include practicing, working and teaching artists, curators, gallery administrators, arts-based business owners, scholars and other creative professionals.