Book of the Budhakrist Meditations
The Manuscript: Discovering The Book of the Budhakrist Meditations
by Frank Elkins
About the Book
DELUXE HARDCOVER/SOFTCOVER EDTION – Prepare to manifest your life!
The Book of the Budhakrist Meditations (The Manuscript) explores the legacy and mystery of an ancient manuscript with an enigmatic past. Based on the Four Fundamentals (Consciousness, Awareness, Balance, and Reality) and the Seven Basic Principles (Manifesting the Void, Principles of Physical Reality, The Male and Female Dynamic, Free Will and Choice, Society and Morality, and Considerations) the text provides sixty-three meditations on the manifestation of reality. It is impossible to read The Manuscript without the feeling you are reading something familiar, yet foreign at the same time. This is because the writing incorporates a variety of styles and genres. It is important to state right upfront that The Manuscript is not some kind of new religion, it is more of a basic primer for how reality works with no dogma attached whatsoever. It is not meant to replace any religion, however, it may help to understand the essence of them more deeply.
Features & Details
Primary Category: Self-Improvement
Project Option: 8×10 in, 20×25 cm
# of Pages: 36
Isbn

Softcover: 9781389513510
Hardcover, ImageWrap: 9781389513527

Publish Date: Oct 16, 2017
Language English
Keywords

philosophy

,

meditation

,

meta-physics

,

spiritual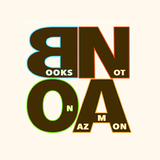 "Uniquely Independent Books – For Uniquely Independent People!" These books are specifically designed to be the best single book you can read on a particular subject, or provide a unique perspective and commentary on our contemporary reality. None of these books are available through Amazon or other traditional or online bookstores. We support independent thought and independent thinkers; Embrace the Independent Spirit! BNOA books make an excellent, and unique, inexpensive gift for friends and loved ones. Can't think of "Just the right thing" for someone special? This is the place!