ORWELL'S PREROGATIVE
Eight Science Fiction Short Stories by Frank Elkins
by Frank Elkins
About the Book
HARCOVER/SOFTCOVER EDITION: ORWELL'S PREROGATIVE is a collection of short quips about future possibilities, each with its own twist of fate. Enter a future in which video game avatars feel pain, and refuse to play the game. Imagine being kept up all night by the incessant clicking, clacking, and whirring of twenty-four hour digital sex. Discover a world in which eternity has been achieved, and abandoned. Consider the possibility of a totally digital reality, and the regret once it's too late to escape. Entertain the concept that human beings were once a grand experiment that has now lost its luster. Explore a world where the past has been wiped out, and a new regime of total domination has replaced it. Compare the portrait of transcending spiritual sacrifice to the bleak canvas of government enforced obligation. So, when you have some time to kill, try slipping one of these thought-provoking projectiles into the chamber of your brain and see what happens.
Features & Details
Primary Category: Science Fiction & Fantasy
Project Option: 6×9 in, 15×23 cm
# of Pages: 54
Isbn

Softcover: 9781389485381
Hardcover, ImageWrap: 9781389485367
Hardcover, Dust Jacket: 9781389485374

Publish Date: Oct 21, 2017
Language English
Keywords

science fiction

,

short stories

,

futuristic. sci-fi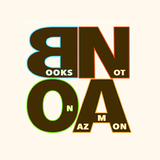 "Uniquely Independent Books – For Uniquely Independent People!" These books are specifically designed to be the best single book you can read on a particular subject, or provide a unique perspective and commentary on our contemporary reality. None of these books are available through Amazon or other traditional or online bookstores. We support independent thought and independent thinkers; Embrace the Independent Spirit! BNOA books make an excellent, and unique, inexpensive gift for friends and loved ones. Can't think of "Just the right thing" for someone special? This is the place!