Eat Wild Game
Ebook
Recipes for the Adventurous
by Justin C. Townsend
This is the price your customers see.
Other versions of this book
About the Ebook
In modern times, many people have lost the connection to their food. Eat Wild Game is the ultimate cookbook for those who wish to reconnect with their food in a delicious way. It was written with the hunter and home cook in mind. With meat harvested from across the North American wilderness, any hunter will appreciate the diversity of the recipes and the easy to follow instructions which allow anyone to prepare the perfect meal to honor their hunt.

This book includes recipes for:
Rabbit
Wild Pork
Venison
Rattlesnake
Black Bear
Antelope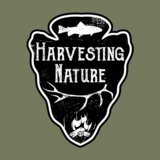 Harvesting Nature was founded in 2011 as a blog discussing the intersection of wild food and cooking. Since then, we have grown into a media company. Our mission is to educate and inspire the outdoor community, novice and expert alike, to get outdoors and harvest their own food from the wild. The reach of our mission has grown through the use of our website, podcasts, cookbooks, recipes, films, and now print media.