The Printed Circuit Designer's Guide to... Power Integrity by Example
by Fadi Deek, Mentor
About the Book
There are many factors to consider when aiming to establish and maintain power integrity, from cavity thickness to the presence or absence of a voltage regulator.

Written by signal/power integrity specialist Fadi Deek of Mentor, A Siemens Business, this micro eBook provides a thorough investigation of power distribution network performance. Deek addresses problematic issues within electronic transmissions, and presents a variety of simulations and analyses in every chapter.

After you've read this eBook, you will better understand cause-effect relationships between varying factors and how to consider these when making design decisions.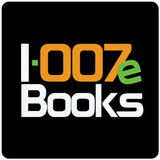 IPC Publishing Group, Inc. dba I-Connect007, is dedicated to educating and informing the electronics interconnect supply chain community with content worth sharing. I-007eBooks was launched in 2017 with a micro eBook "guide to" series. I-007eBooks.com is the library for our main site, I-Connect007.com.