About the Book
Catalog for "Paper/Work: an exhibition of artwork on and of paper" presented by the Alabama Women's Caucus for Art (ALWCA), February 7-March 2, 2018, at Salmon Library Gallery on the campus of The University of Alabama in Huntsville; juried by Abigal Yoder.
Featuring work by Carrie Alderfer, Emily Bodnar, Rachel Epp Buller, Adele Crawford, Claire Lewis Evans, Andrea Ferrigno, Susie Garrett, Joni Gruber, Stacey Holloway, Deborah Hunter-Davis, Stephanie Kirkland, Stacy Koffman, Beverly West Leach, Tara Stallworth Lee, Rona Lesser, Sarah Mathews, Allison McElroy, Amanda Morgado, Indrani Nayar-Gall, Corinna Nicole, Kelly Parvin, Margee Bright Ragland, Jamie Runnells, Emily Shopp, Jauneth Skinner, Nishiki Sugawara-Beda, Kayte Terry, Briana Tippetts, Susan Vitali and Kaitlin West.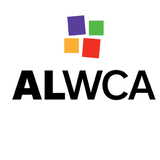 Founded in 2015, the Alabama Women's Caucus for Art is a chapter of the national Women's Caucus for Art organization. Our members include practicing, working and teaching artists, curators, gallery administrators, arts-based business owners, scholars and other creative professionals.