The Little Book of Pricing and Payment
Getting customers to buy. Getting customers to pay.
by Bri Williams
About the Book
How you represent price is one of the biggest decisions you make as a business, so why risk getting it wrong?



In The Little Book of Pricing and Payment, leading behavioural specialist Bri Williams details how to communicate pricing to maximise conversion.



Bringing together the best of behavioural science, you'll learn:

· Whether to sequence your prices from highest or lowest or vice versa

· Why products for pleasure should be priced differently to those that are functional

· Whether rounded or non-rounded prices are best

· The pros and cons of strategies like pay what you want, surge pricing and freemium models

· How to convert free customers to paid

· How to increase your fees without losing customers

· Whether you should offer discounts or impose fees

· How to get customers to pay on time

· And much more!
Features & Details
Primary Category: Business & Economics
Project Option: 6×9 in, 15×23 cm
# of Pages: 120
Isbn
Publish Date: Oct 09, 2018
Language English
Keywords

pricing

,

behavioural economics

,

conversion

,

sales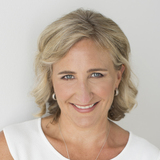 Bri Williams is The Behaviour Changer, one of Australia's leading authorities on behavioural influence. Bri founded People Patterns in 2011, a specialist consultancy that helps improve the effectiveness of businesses and individuals through behavioural science. Bri's books make the science of influence easy to understand and apply.