Networking made simple
A Guide To Effective Networking.
by Chi Chi Okezie
About the Book
Networking made simple is a travel size book of articles on effective ways of overcoming common networking dilemmas. Do not leave your networking to chance. Utilize tips and clever strategies for identifying your personality traits, effectively following up, developing relationships and navigating through career transitions. Use these keen methods to master the true art of networking.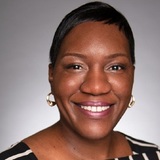 SIMPLEnetworking, LLC is a consulting firm based in Atlanta, GA which specializes in business networking, diversity and inclusion and cultural awareness. SN offers quality services and products to major corporations, the federal government, associations and institutions. SN assists with professional, career and business development. SN was also granted a Proclamation for Business Networking Day on November 13, 2017 from the City of Jonesboro, GA. SN wants to change the way you think about networking. Networking is a lifestyle and a tool for success.