Elvis Day By Day 2019
The Year In Review
by Kees Mouwen
About the Book
For Elvis Presley fans 2019 was a year of many celebrations. It marked the 50th anniversary of Elvis Presley's triumphant return to live performing and the release of two of his most iconic recordings, "Suspicious Minds" and "In The Ghetto".

Sadly 2019 also marks the 42nd anniversary of his untimely death. Elvis Presley has (almost) been gone for longer than he was among us, but he left a permanent mark. His cultural impact may very well have been more visible and 'alive' during the last 42 years than when he was actually alive. And so is the Elvis-world today.

The almost 500 news-updates about Elvis Day By Day this year about the many new books, CDs, LPs, movie releases on DVD, Blu-ray and in movie theaters, appearances on music and movie charts (still topping some of those) and still 'playing' sell-out arenas, clearly show that Elvis Presley still matters today. Especially when younger generations discover his music through digital releases and Spotify and start to buy re-issues of his original work on old fashioned vinyl.

Today's Elvis news primarily finds its way to fans through on-line channels and in summarized form in newsletters and fan-club magazines. Based on the Elvis Day By Day news blog, and with additional and exclusive in-depth reviews from the Elvis Information Network, this book compiles a comprehensive and illustrated chronology of 'everything Elvis from 2019' in one physical reference book.
Features & Details
Primary Category: Entertainment
Project Option: 8×10 in, 20×25 cm
# of Pages: 300
Isbn

Hardcover, ImageWrap: 9789090327662

Publish Date: Jan 13, 2020
Language English
Keywords

News

,

Movies

,

Vinyl

,

Yearbook

,

2019

,

Elvis Presley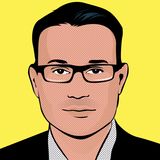 Kees Mouwen has been writing about Elvis Presley online for nearly 25 years. These yearbooks are based on the popular Elvis Day by Day news blog, that compiles a daily overview of all the latest Elvis Presley news from around the world with additional in-depth reviews, articles and interviews by Elvis experts, authors and fans from around the world. You can find the blog at www.ElvisDayByDay.com. In 2020 the first volume in the 'Elvis Day By Day - The Year in Review' yearbook series was published. Until now yearbooks on 2018, 2019, 2020, 2021 have been released and a new volume on 2022 was published in January 2023. With all that news and reviews mainly available online and in part in fan-club magazines he decided to return to the paper format. It offers a comprehensive illustrated chronology of 'everything Elvis Presley' from each year. For more details, previews and reviews, visit: www.PoplarTunes.com