Remembrance of Photos Past
Ebook
by Kermit Carvell
This is the price your customers see.
About the Ebook
The images in Remembrance of Photos Past draw viewers into the deeper layers and richer textures of their own minds.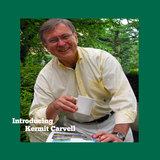 I'm a person who has entered his eighth decade and enjoying a new sense of creativity. I have had a rewarding career as an educator and writer. Since my retirement I have devoted time to developing my photographic skills. No longer employed or tied to client demands, I create photos that appeal to the senses and the imagination.