Infimis
the best from the first 15 years
by Scott Church
About the Book
my fifth book of photography, "Infimis", is now available.

the book is beautiful, hard cover, full color, 232 pages, lots and lots and lots of my pictures.

this is the definitive greatest hits book going back 15 years all the way to a shot i did while still in the Navy in 1992. also included are wonderful behind the scenes stories about almost every shot written by the models appearing in the photographs, (yes, that was an accomplishment in itself).

it is a true sit down and read sort of book besides being a pretty damn good picture book too

i am very proud of this collection, i think it's the best i've ever done, this, to me, is my new standard.
Features & Details
Primary Category: Fine Art Photography
Project Option: Standard Landscape, 10×8 in, 25×20 cm
# of Pages: 232
Publish Date: Oct 18, 2007
Language English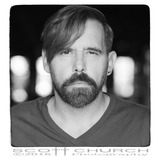 scottchurch grew up in the 80's and began his career in the early 90's, torn between the flash supermodel glam-porn mentality and the skateboard post punk hardcore work ethic. his career has consistanly walked the line between rockstar beauty and do it yourself superhero. he has strived to create the best, most polished, most beautiful images possible, then has done all that he could to give those images away for as little as he could ask, in far too many cases, for nothing at all. despite continuing to travel extensively, he still lives and keeps his studio in the same small town in central Pennsylvania that he grew up in. his wife and son have a happy and quiet home in the eye of the outside chaos, and he makes sure there is always a place for the many people in his life that he loves. he is never satisfied, but he is a pretty happy guy. his favorite photograph is always... the next one.