Move the Shampoo
Ebook
Quirky lessons in behavioural effectiveness
by Bri Williams
This is the price your customers see.
About the Ebook
In Move the Shampoo behavioural specialist Bri Williams introduces you to fourteen key lessons in behavioural effectiveness. You'll learn why influencing customer behaviour depends on:

- Wearing tennis shoes

- Guarding the potatoes

- Positioning the birdbath

- Dropping the car keys

- Tiling the floor

- Taming the Time Lord

- Unjamming the suitcase

- Moving the shampoo and more!
Primary Category: Business & Economics
Version Fixed-layout ebook, 48 pgs
Publish Date: Oct 24, 2018
Last Edit Nov 01, 2021
Language English
Keywords

behavioural economics

,

behavioral economics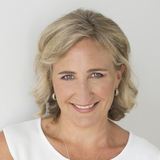 Bri Williams runs People Patterns, a boutique consultancy that helps improve the effectiveness of both businesses and individuals through behavioural science.