You & The Best You
Ebook
Own Your Confident Self
by Pratibha Malhotra
This is the price your customers see.
About the Ebook
You and The Best You' is a valuable book for children aged 10 years, to young adults aged 18.

The minds of children are like soft clay ready to be moulded. Daily life experiences create an emotional impression on their young minds and they begin to form perceptions/an understanding about their relationships…about the world…about life. The inspiring messages in the book, along with the reflective exercises are like the potter's loving hands shaping their minds with firmness and gentleness into their innate qualities of kindness and beauty.

The simplicity and grace of the images chosen and the wisdom/truth in the words of the messages, invite them to practice introspecting and contemplating…absorbing its purity…learning to apply them in their day to day living, thus developing a sense of self-worth, of confidence, of purpose.

This book may also be a tool used by parents and teachers, during their sharing time with the young ones, in providing a forum for each one to engage with these powerful messages. Though we specify an age group, the wisdom inherent in this book is ageless and timeless, beneficial to one and all.

You may contact us via email for queries, or any support in your journey with this book.


Primary Category: Inspiration
Additional Categories Self-Improvement, Health & Fitness
Version Fixed-layout ebook, 26 pgs
Publish Date: Jul 24, 2021
Last Edit Jul 27, 2021
Language English
Keywords

balance

,

leadership

,

clarity

,

steadfastness

,

well being

,

joyful

,

happiness

,

self acceptance

,

gentleness

,

stability

,

confidence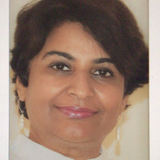 Pratibha Malhotra is the founder of a non-denominational organisation called Loving Life. The organisation is an expression of who she is. It is a unique school that spreads love, compassion and joy for life and all it encompasses. Pratibha has a holistic approach and works at upliftment of society at various levels. She helps and guides each one to recognise and unite with their truth...the voice and goodness of life within their being. The clarity in expression of life's wisdom through her guidance leads each to find the limitless source of all love and satisfaction...that is the consciousness of Life..in you. These books are compilations; nuggets of the expansive wisdom that Pratibha embodies. Speaking Tree articles https://www.speakingtree.in/article/education-a-ladder-up-or-down http://www.speakingtree.in/article/crystals-for-self-empowerment to me http://www.speakingtree.in/blog/the-mystery-behind-thoughts http://www.speakingtree.in/article/unconscious-thought-pat