Parenting
Ebook
a relationship with the child of Life
by Pratibha malhotra
This is the price your customers see.
About the Ebook
Human life is woven around relationships one way or another.

One's understanding of relationships develops from their exchange with parents and the care givers

around them from their birth onwards. Each relationship is significant, each one is a valuable

opportunity to be united in one's heart, in their compassion.



Parenting a child is to be an epitome of a balanced compassionate individual so that the

child learns to grow up in a harmonious, supportive and encouraging home environment.

Such parents enable the development of happy grounded children as they are able to

share the loving energy from their life-self.



In this book there are nuggets that show you the path of being a companion to your

child within- so you can be that and more, to the one outside…in body.


Primary Category: Parenting & Families
Additional Categories Self-Improvement, Inspiration
Version Fixed-layout ebook, 54 pgs
Publish Date: Mar 04, 2022
Last Edit Mar 26, 2022
Language English
Keywords

Satisfying relationships

,

Wellness

,

Peaceful

,

Relaxed

,

Balanced

,

motivational

,

Self acceptance

,

empowerment

,

Happiness

,

freedom

,

self-confidence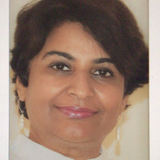 Pratibha Malhotra is the founder of a non-denominational organisation called Loving Life. The organisation is an expression of who she is. It is a unique school that spreads love, compassion and joy for life and all it encompasses. Pratibha has a holistic approach and works at upliftment of society at various levels. She helps and guides each one to recognise and unite with their truth...the voice and goodness of life within their being. The clarity in expression of life's wisdom through her guidance leads each to find the limitless source of all love and satisfaction...that is the consciousness of Life..in you. These books are compilations; nuggets of the expansive wisdom that Pratibha embodies. Speaking Tree articles https://www.speakingtree.in/article/education-a-ladder-up-or-down http://www.speakingtree.in/article/crystals-for-self-empowerment to me http://www.speakingtree.in/blog/the-mystery-behind-thoughts http://www.speakingtree.in/article/unconscious-thought-pat