No matter how many photos we already have on our phones, taking more pictures of our beloved pets is simply irresistible. Our furry pals, feathered friends, and little swimmers keep us company, make us laugh, and bring joy to our lives every day. Isn't it about time to create a pet photo album dedicated to all those great memories?
Here's a batch of our best pet photo book ideas to get you started.
1. Big Personality
Do you have a critter that just loves to be the center of attention? Put your special friend in the spotlight by collecting snapshots of their big personality in action. Maybe your pet loves to greet friends and family with a display of affection, or they can light up a room with a crowd-pleasing display that says, "look at me!" Have fun creating a photo book that keep all eyes on your pet's over-the-top persona.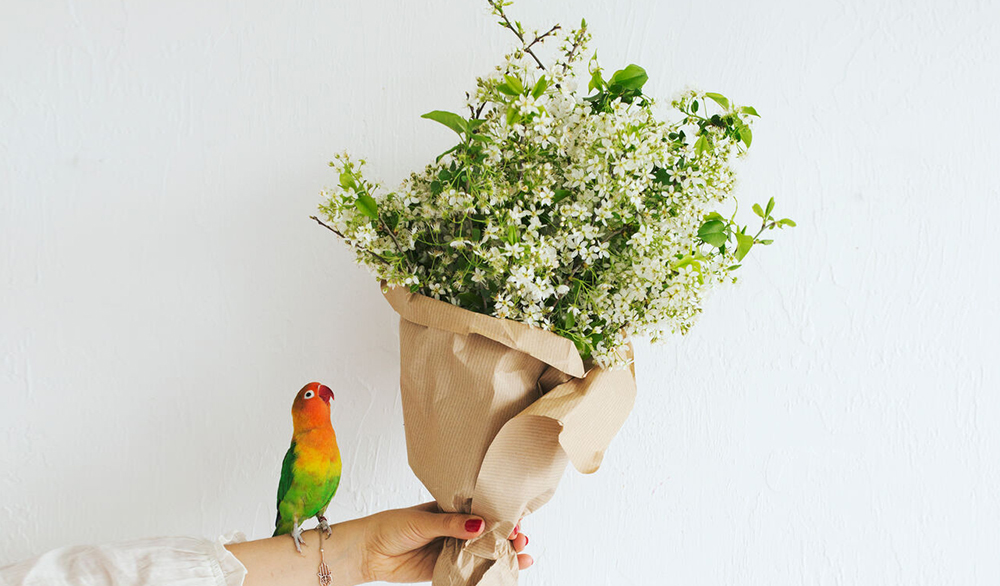 2. Welcome Home
The first few days and weeks with a new pet in the home are full of curiosity, excitement, and discovery—that goes for the humans and the animals! There's nothing like those early pictures that show your new family member exploring cozy corners, windows, mirrors, colorful toys, and fellow pets as they settle into their space. To make your pet photo book of first moments extra personal, add captions or include blank pages where everyone in the family can add notes and stories about their favorite photos.
 3. Pet Buddies
Is every day full of surprises (and tender moments) thanks to a lively duo, trio, or troop of animal friends in your home? Highlight all the activity of this special group of sweethearts (or troublemakers) in a dedicated pet photo album. Get ready to oooh, ahhh, and giggle at all the playtime, cuddles, and moments of mischief caught on camera.
4. Favorite Things
Toys, treats, songs, sounds, furniture, cuddly blankets, spots for perching—you know better than anyone else all the things that make your pet happy, from morning to night. Chances are, you've already snapped plenty of photos of your animal pal in a state of bliss. Create collages of their favorite things, or organize your pet photo book in the style of a "top 10" list to make it extra playful.
 5. A Kid's Best Friend
Children and animals can become instant friends, leading to all kinds of hilarious and sweet moments. Photos that capture this growing friendship are a must for any keepsake pet photo album. If the pet has been in your child's life for several years, try arranging photos chronologically to document their time together, from day one to one-thousand and beyond! Encourage your child to add handwritten stories and memories with prompts or questions, like "Remember when. . ."
 6. Fun Adventures
From backyard adventures to weekend road trips, some animals are at their happiest when they're on the move. For pets that love to venture outside, fill your pet photo book with pictures of them enjoying different cities, landscapes, and seasons—spring puddles, summer lakes, autumn leaf piles, and wintry snow drifts. Even if your pet stays indoors, there will be hilarious and sweet moments to record on the go: crawling, paddling, jumping, racing, or flying through the air!
 7. Holiday Moments 
When the forecast calls for Halloween costumes or sprigs of mistletoe, do you include your pet in the festivities? Whether you give your cat jingling stocking stuffers or you dress up your pup in holiday gear, collect all those holiday-themed photos and create a heartwarming pet photo album to enjoy throughout the year. This kind of memory book also makes a perfect gift for family members of all ages, who will love seeing their cuddly friends on display.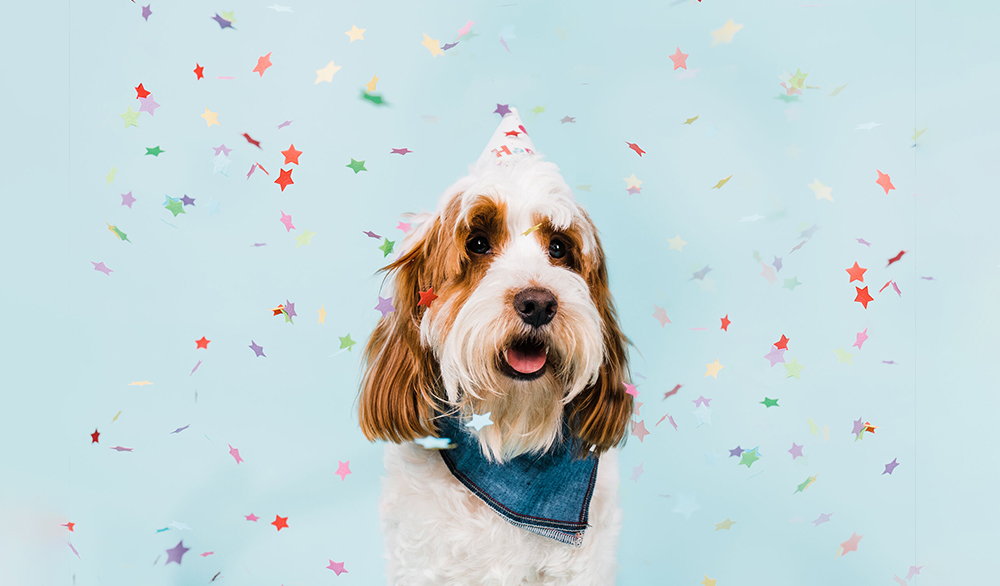 8. Lasting Memories 
It's always difficult to say goodbye to our dearest animal companions. After the passing of a pet, some people find that reflecting on happier times and celebrating a pet's life can bring solace in the midst of sadness. When you look through a photo keepsake of beautiful moments, you will be reminded of the very special bond you shared. A pet photo album is a great way to keep their memory alive.
9. Mood Book
Some pet behaviors are rather mysterious to us, while others are outright entertaining or endearing. Just like us, animals go through their own cycle of moods each day, which can provide some great photo ops. Think about all the pictures you've taken of your cute critter at rest, at play, excited, sleepy, exploring, and everything in between. Maybe there are certain facial expressions or silly poses from their daily routines that make you smile? Those quirky close-ups could fill a whole pet photo book!
10. Unique Tricks
Dogs, cats, and birds have definitely been known to put on a show for adoring audiences—maybe you also have bunnies or guinea pigs that know a trick or too? Whoever is performing, it's bound to be adorable! If your pet happens to love dancing, bobbing, or singing for treats, get it on camera and create a pet photo book that proudly displays all of their one-of-a-kind animal antics.
Turn these pet photo album ideas into a creative project for the whole family, and put your special memories in print! Start a new photo book today.