It's natural to focus on the linens and furniture first when decorating a bedroom. But that still leaves plenty of room to let your individual style shine through. Think of your bedroom walls as a blank canvas and get started with one of our wall art ideas!
Making custom artwork is a fun, affordable, and creative way to decorate bedroom walls. If you create a sleeping space that is comfortable and stylish, you can start and end each day feeling refreshed, inspired, and ready to go! Check out our top bedroom wall décor ideas.
1 Mosaic Wall Art
Draw inspiration from classic tile and photo mosaics for your bedroom wall décor by creating your own series of artwork. You can build your own mosaic wall art with favorite photos, or apply the grid-style arrangement to a set of small, square images. For rooms with tall ceilings, just build your mosaic art vertically to fit the space.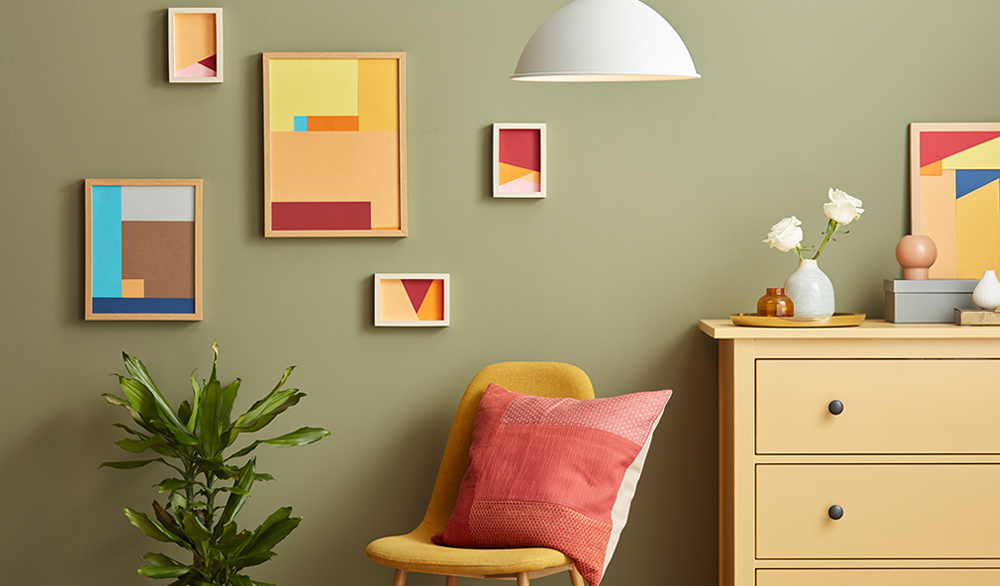 2 Map Art 
Infuse your dreams with a bit of wanderlust each night, or celebrate your favorite destinations with this fun twist on travel art. You can use anything from busy city maps, antique atlas images, or playful maps you hand illustrated. To perk up a plain map, simply add colorful accents or photos from your trip. The world is at your fingertips!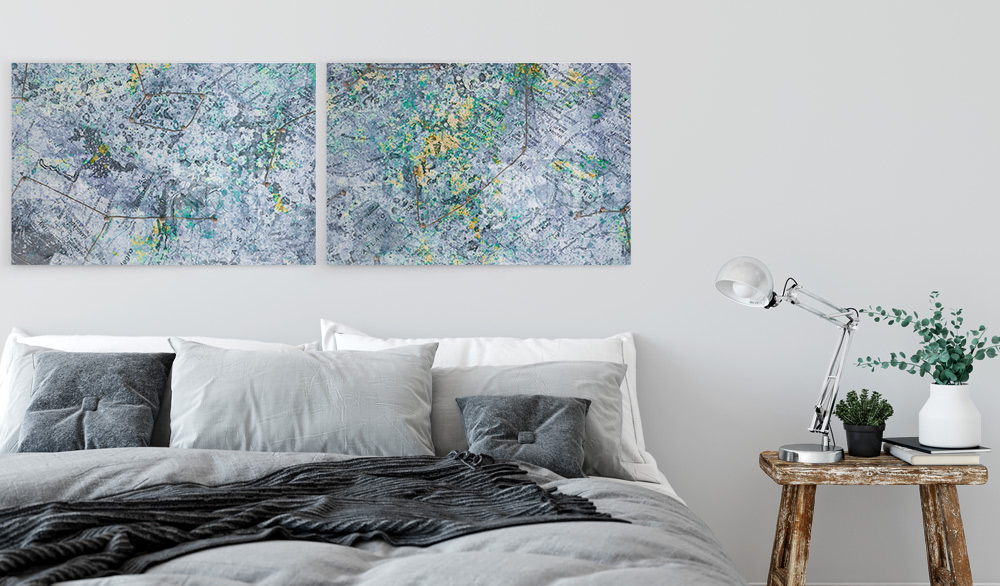 3 Monochromatic Art
A popular, minimalist approach to wall art is to use one color as your inspiration. Create a set of paintings, photos, or collages in the same hue, or choose one standout piece as the focal point. Single-color, abstract art is a subtle, soothing choice for bedroom wall décor. Adding white pieces to a small or windowless room can even have a brightening effect. Think of monochromatic as beautiful, not boring.
4 Garden Art Series
Just because a bedroom doesn't have giant windows or natural light, doesn't mean you can't bring a touch of the garden inside. For this bedroom décor idea, you can use your own photographs of plants and flowers to spruce up your sleeping area. You can also draw, sketch, or paint your own jungle or floral patterns, or a garden series of your own. Here's to going green!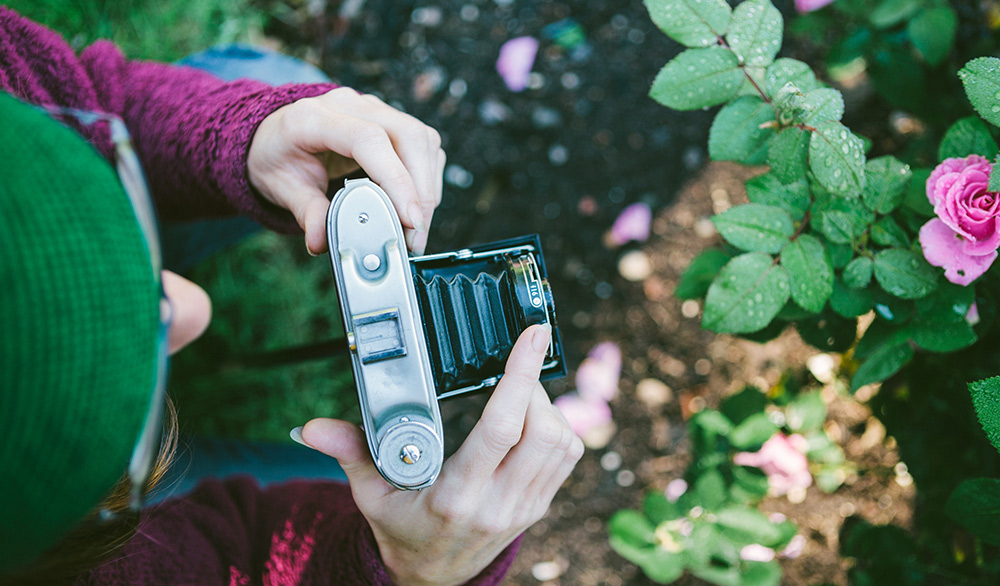 5 Art Gallery Wall
Elevate the look of any bedroom wall with a collection of artwork you love. Your gallery wall can be a mix of photos, drawings, and paintings of all shapes, sizes, and styles. For best results, choose the placement of the largest or most central piece first and work your way out from there.
6 Panorama in Pieces
Get ready for an exercise in horizontal thinking! If your bedroom wall space is limited, and the only open spot is above the bed, try this creative take on the panorama. Start with a panoramic photo of your choice and digitally crop it into three, four, or five images that hang in a row. Painters and illustrators can also apply this format to their creative projects.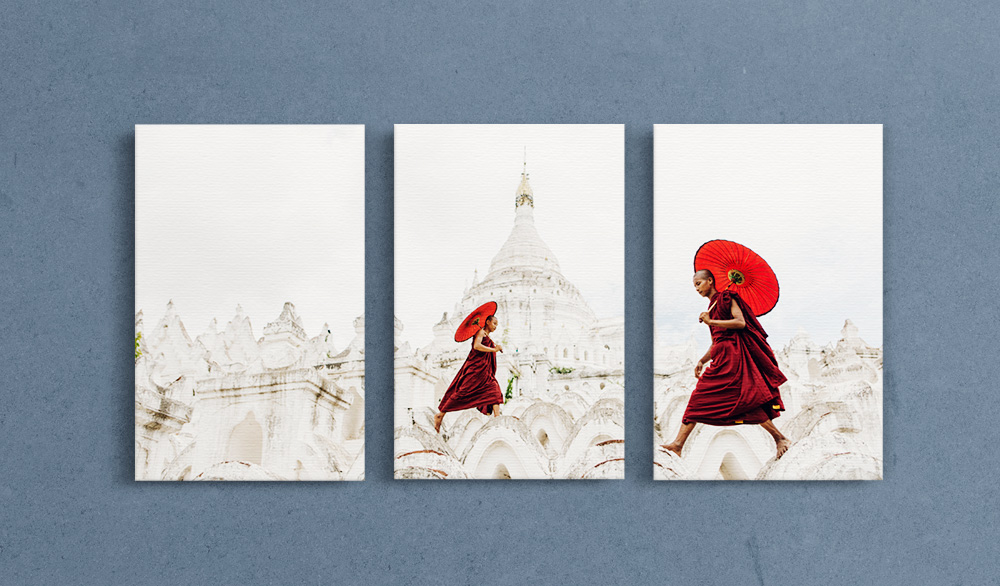 7 Inspirational Words Art  
What is one saying that you never get tired of? Print a famous quote, inspirational words, or a personal motto to decorate your bedroom. This is perfect if you're working with tight quarters, as you can easily use smaller frames or single words of motivation.
8 Black & White Photo Series
Nothing says classic and sophisticated like beautiful black and white photography. The subject matter is up to you, but architecture, natural landscapes, animals, and still-life images are always attractive options for bedroom wall décor. Black and white images can also lend a quiet, subdued feeling to a room if you're looking for wall décor that's not too flashy.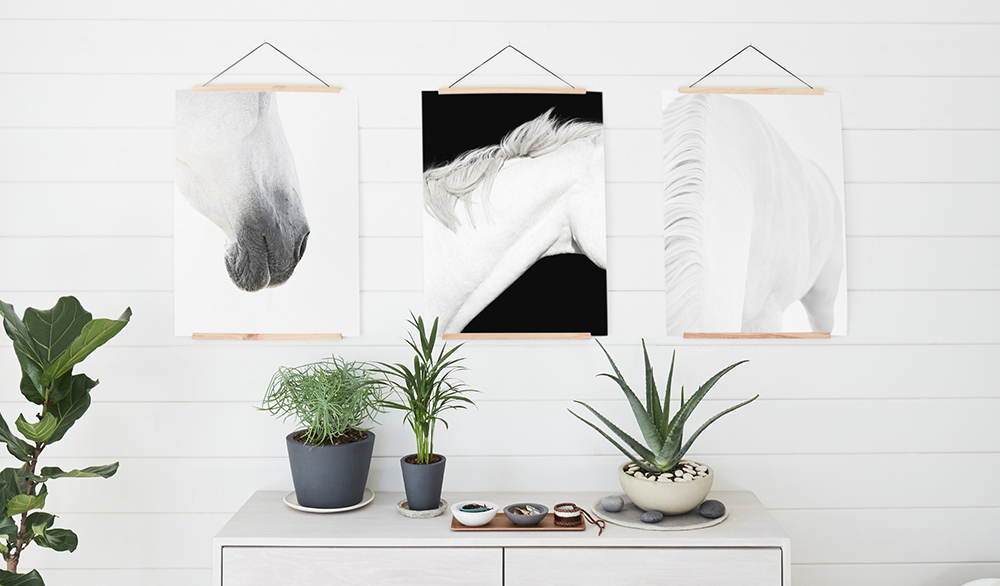 9 Framed Wallpaper Panels
Committing to wallpaper for the entire bedroom can be overwhelming—so why not try a smaller dose of bedroom wall décor? Print wall art featuring one or more patterns to add a pop of color without overdoing it. It's simple, stylish, and affordable. Plus, you can quickly switch out the panels without a major bedroom makeover.
10 Colorblock Painting
Talk about modern, sleek, and contemporary. Color-blocks are a simple wall art solution that never goes out of style. Customize your artwork with the color palette and geometric shapes that fit your décor.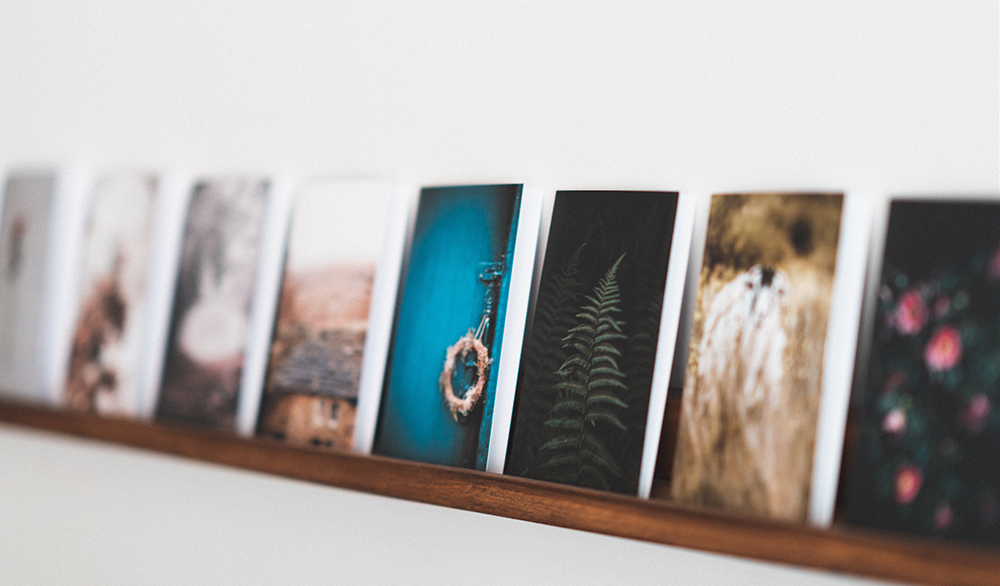 11 Floating Photo Shelves
Sometimes you want to display a few smaller photographs and treasures, but they would look completely lost on a large wall. Instead of using oversized artwork to fill space, install floating shelves for your beloved photos, books, and keepsakes. When the mood strikes, simply rearrange your art collection for a whole new look.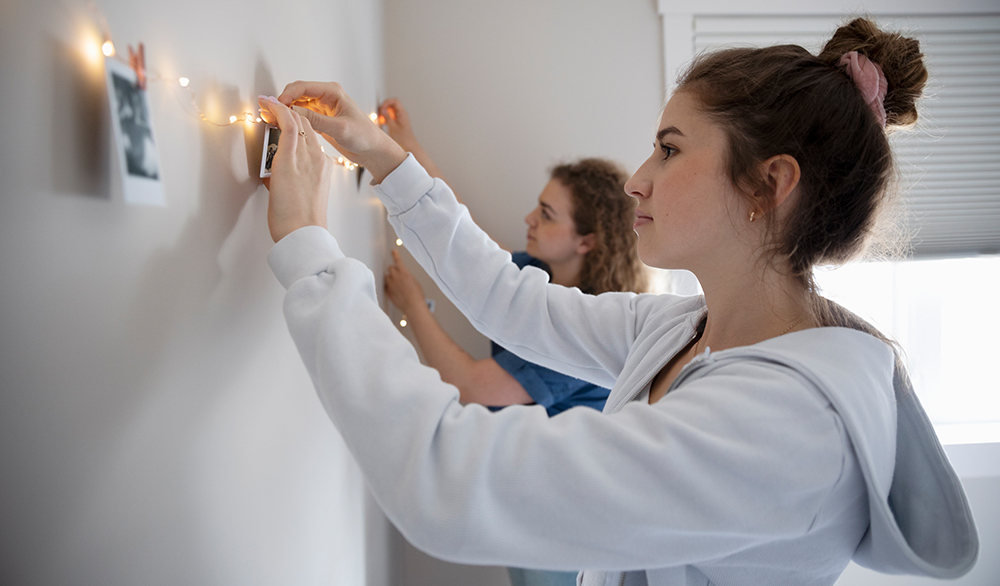 12 Photo Light Strings  
Tiers of twinkling holiday lights add a magical touch to your photo wall at any time of year. Arrange the strings of lights in rows, cascade them from the ceiling, or trim the edges of a printed photo.
Design and print your very own DIY wall art and décor with Blurb. Get started.