There are endless topics to turn into zines. To spark your imagination, we've gathered 24 zine ideas. Take a journey through historical and contemporary concepts, then start creating your own!
1. Political persuasion
The zine's beginnings can span back in time to pamphlets like Thomas Paine's Common Sense in 1775. His 47-page piece of prose encouraged ordinary colonists to fight for independence and started the revolution—who knows what yours might do.
Why not try to create a persuasive political print argument of your own?
2. Black activist "little magazines"
Amid the Harlem Renaissance, a group of notable Black activists and authors gathered to create Fire, an influential literary magazine dedicated to spreading Black thought. This led to a proliferation of "little magazines" by other Black authors.
Continue the tradition with a little magazine of your own.
3. Sci-fi fanzine
The first time zines came to be known as zines was in the 1930s when "fan magazines" (shortened to "fanzine" and then "zine") ran rampant. Famed authors like Ray Bradbury joined in the movement of small-run prints.
Follow in their footsteps by creating an intergalactic romance from your most cherished sci-fi book or an ode to your favorite sci-fi show.
4. Queer community building
In June 1947, Edythe Eyde typed out the first volume of Vice Versa, which she called "America's Gayest Magazine." While today there are far more avenues for LGBTQ+ ideas to spread, the zine remains an essential method of communication with small communities.
There's no reason not to take after Edythe and mail or hand-deliver your queer declaration to friends.
5. Poetic license
Alongside the sci-fi and literary works of the 30s, 40s, and 50s came poetry zines—from collectives of niche artists that wanted to share their work but couldn't access the traditional publishing methods. Printed with a mimeograph machine, producing copies by forcing ink through a stencil, they could print and distribute only 100 or so zines.
Create your short poetry collection—include all the work a traditional publisher would never print.
6. Seriously terrifying horror
Off the back of the sci-fi fanzine movement came creepy-crawly horror zines. With titles like Gore Creatures, Cinemacabre, and Black Oracle to draw inspiration from, there's no end to the spooky creations you can create yourself.
Draw from your worst nightmares to create a horror piece made for a super short zine.
7. Underground art
During the 60s and 70s, art and literary zines spread through niche networks—aiming to share art the commercial art world refused to publish. Groups of artists, or single artists alone, turned their works into short prints to share.
We're ready to see your collection of your weirdest friends' weirdest art and illustrations.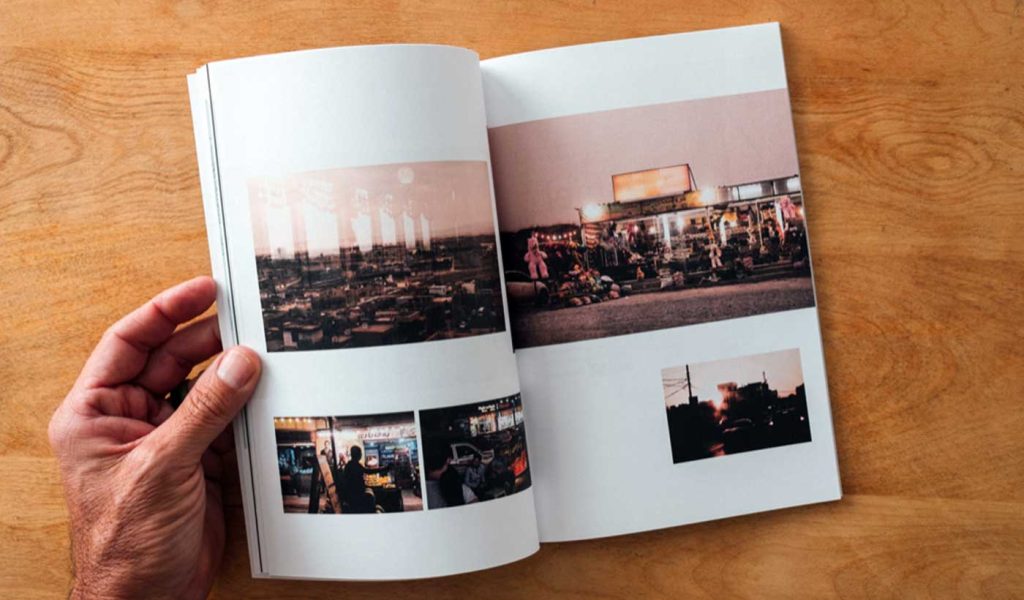 8. Rock prozine
Sci-fi and comic zine creators in the 60s realized they shared an interest in rock music. Thus the music zine came to be. Most famous was a zine turned prozine turned magazine named Crawdaddy! One 17-year-old Swarthmore College student turned a collection of his own rock and roll criticisms into a mass-market magazine.
What's stopping you from sharing your own opinions of your favorite artists?
9. Punk DIY
From the rock zine came the punk zine. In the late 70s and 80s, the grungy, DIY ethos of this iteration of the zine covered iconic bands like The Clash and The Ramones. The genre aesthetic took a turn with the increasing accessibility of copy machines and home printing tech—meaning scissors, glue, and xeroxing became the name of the game.
Go back to the punk roots with handwritten text and rough and ready comics (maybe even using pilfered sharpies).
10. Riot grrrl ruckus
A decade later, riot grrrls burst onto the scene, challenging the sexism in punk with its female empowerment values. The feminist practice of sharing personal experiences to build community meant that bands shared not only music but also musician-created zines.
Take a page from Bikini Kill's book and take your band to the written page—with a healthy splash of women's rights and revolutionary rage.
11. Graphic and comic zines
Throughout the century, zines spread to other countries, including a proliferation of Mexican comic books and graphic novels in the 2000s. The University of North Carolina at Chapel Hill's Mexican Comic Collection and La Maleta Fanzinera both have tons of excellent examples.
Try your hand at a visual zine by illustrating your work.
12. Webzines turned print
The rise of the internet also meant a decline in zines. Some print publications made the jump to webzine, like Boing Boing. But much of the effort that would-be zinesters put into their art went into blogs, online journals, and (now) social media. Go in reverse and transform your blog, journal, or social media account into zine form.
What would your Instagram feed look like if it were a DIY print piece?
13. Mamazine
You've seen the mothering blogs with their (sometimes harsh) opinions, the parenting magazines with their (always endless) advertising. Well, here's what every parent really needs: a simple, judgment-free and ad-free guide to carrying, birthing, and raising kids. Check out East Village Inky for an idea of what we're talking about.
What do you have to show and tell about the experience of parenthood?
14. Travelogue
We like to think the travel zine came about to eradicate having to sit through the painstaking slideshows of someone else's vacation. Booooring. Instead, travel zines become two-dimensional storytellers in photos and words. Take a page from this author about a sailing trip she took with her family in Greece.
What made your last adventure most memorable? Why not make an issue out of it?
15. Oddities zine
Humans all have their idiosyncrasies, and there's no better way to share your love of taxidermy, seeing faces in random objects, or explaining the finer points of building your self-playing saxophone than by making an oddities zine.
Think it's weird? Exactly the point. What makes you unique?
16. Chapters in mental health
Sometimes you can't explain your thoughts and feelings, but it helps when you hear stories or see art that others have made to express themselves during hard times. Lina Wu's 40-page zine For Girls Who Cry Often is a perfect example.
Check out more zines like hers. Use them as inspiration to make your own—for you or someone else.
17. Foodie and drinkie zine
Chinese Protest Recipes? A zine that's part memoir and part menu? A title that introduces an entirely new word to your vocabulary: Chewn? They're not just recipe books. These have all the ingredients—art, musings, content—of a well-balanced zine.
What topics would you like others to chew on and say cheers to over a shared meal?
18. Hand-lettering lovers
A simple phrase about life may be nothing on its own, but once you pack it with the power of hand lettering, it becomes a statement piece. Zines are confrontational in nature, thanks largely to alphabetic art. We're especially inspired by artist Isabel Urbina Peña's work.
If fonts are your love language, consider making your own—and making it into a zine.
19. Literary zines
Zines are often known for art. But don't forget the art of the written word. We've all heard, "The pen is mightier than the sword." Nowhere is this more true than in the world of literary zines. Fiction, essays, poetry, lyrics, manifestos: these are the hallmarks of self-publishing life.
Consider a few writing prompts and let your imagination take to the page.
20. Astrology vignettes
Imagine the volumes and issues of different stars aligning. What's marriage like between a Gemini and Pisces? What if they have a Scorpio child? If you have the gift of fortune-telling or card reading, you could make your gift into a zine (heck, and a business!).
Tell the tale of your romance in a zine that maps the moons and the stars that brought you together.
21. Kid manifesto
Kids may be shy to speak their feelings, but chances are, they have a lot to say. Whereas some people make photo books for each year of a kid's life, there's also a lot to be said for encouraging them to make a zine of what's going on inside their hearts and minds.
Challenge a kid you know to express something they feel strongly about through writings and pictures.
22. Petzine
The proper way to feed chinchillas? Everything you ever wanted to know about the ball python? For exotic pets, zines make excellent how-to guides that can be artfully told. The trick is to make it unique and unlike a regular handbook. Perhaps make it into a comic-book-style story. Or build top 10 lists of various topics—best names, coolest tricks, weirdest habits.
Is your pet zine-worthy? "Umm…yes," they'd say if they could talk.
23. Tattoo mini-memoir
Tattoos were once the art of rebels only. Today they're much more mainstream, but there's still a story behind each and every one. Early tattoo artists put their work in handy zines for admiring and attracting clients—a portfolio of sorts.
What's your ink have to say?
24. Interviews and musings
We love that author and artist Hannah Hightman interviewed all her heroes and made them into a zine that's the perfect blend of artful punk and high school.
Who are the influencers that would make your interview list?
---
Creating a zine is a fantastic way to express yourself and share your ideas with others. Whether you follow in the footsteps of politicians, punks, or poets, there's a zine idea for everyone. With some creativity and elbow grease, you can create a one-of-a-kind zine that's sure to stand out from the rest.
So what are you waiting for? Create your zine today.