Savvy self-publishers know that timing is everything when promoting a book. And what better time of year to leverage shopping trends and boost book sales than the holiday gifting season?
We'll review the top five self-published book genres that get the most sales and don't require too much lead time. With a bit of planning, you can ensure that your book is ready to sell in time for the holidays—especially ahead of the biggest times of the year: Black Friday and Cyber Monday. Add a little self-promotion, and you may even get your book on holiday shopping lists.
Let's dive into the top five book genres!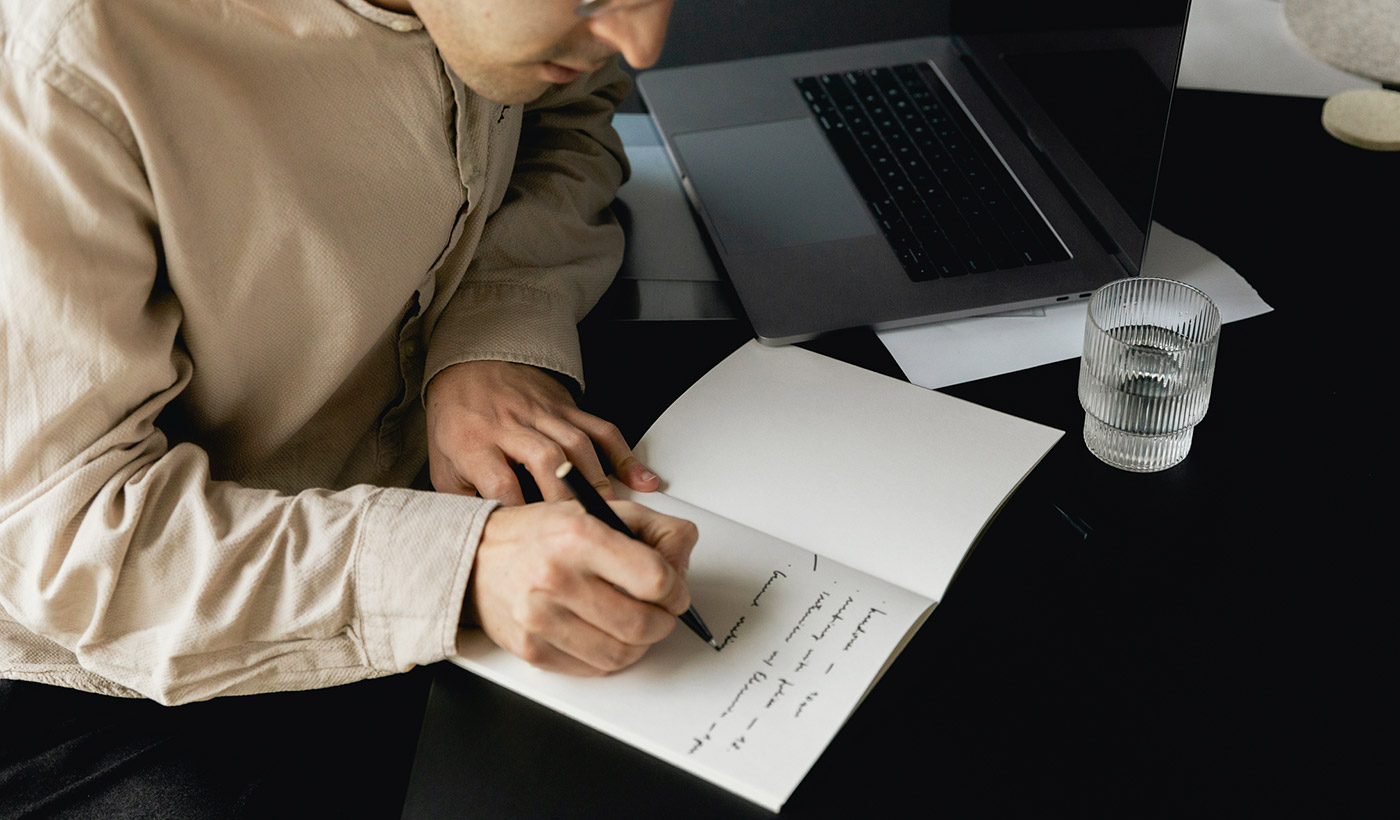 1. Notebooks and journals
When thinking of low-effort, high-reward book sales, notebooks and journals top the list. Add in that the paper notebooks market is projected to grow by 16.55 billion USD by 2025, and you have all the reasons to create your own to match the growing demand.
According to the same report, fashion notebooks and composition books for students take up the most significant slice of the market. But everyone—from big dreamers to pragmatic planners, writers to designers, artists to entrepreneurs—needs a place to organize their ideas. This makes notebooks and journals popular for holiday selling and gift giving.
Before you begin creating, decide on your theme and audience. For many, the holidays represent a time of reflection and new beginnings, so you might try self-care and inspirational notebooks with quotes, life lessons, or meaningful illustrations. Maybe you want to create a playful idea journal or a daily personal planner for people to stay organized heading into the new year. Or you may choose to make a pregnancy journal or travel notebook inspired by your own experiences. Finally, consider creating a sketchbook that alternates your drawings with blank pages if you are a designer or illustrator.
Ready to start? Here's how to make a notebook or journal to sell!
2. Children's books
Perfect for illustrators, designers, and photographers looking to diversify their products, children's books can be a fantastic way to expand your business. And at this time of year, books for kiddos of all ages are consistently popular holiday gifts. After all, what's more heartwarming than spreading the joy of reading to the next generation?
Become part of this age-old holiday literary tradition by creating a visual book that speaks to a young audience. We've found that creators are most successful if they pick a niche. For example, if you are an artist specializing in painting animals, consider creating a counting book or an alphabet book featuring your artwork for zoo-obsessed little ones. Or, if you are a photographer with a knack for candid shots, put together a holiday-themed photo book to capture all the special moments of the season—childhood present-opening mornings, holiday family gatherings, or even unique festive traditions from around the world.
No matter what route you take, ensure that your illustrations or photographs are high quality, and lay it all out in a book dummy before you hit print.
Learn how to start writing a children's book today!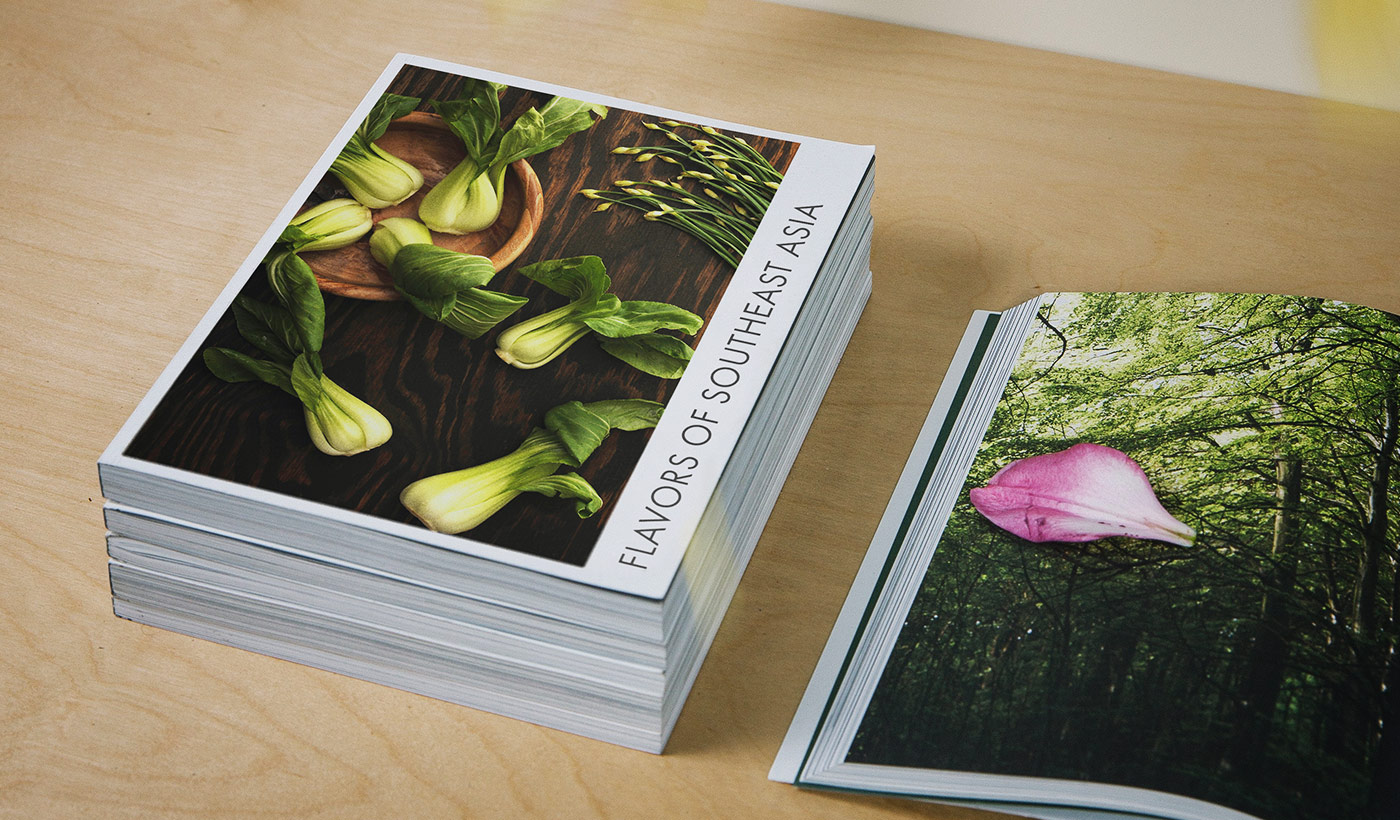 3. Cookbooks
Food, family, and tradition are a huge part of the holiday season, so it's easy to market cookbooks as a go-to gift. Creating a cookbook to sell is also a great way to share your love of delicious cuisine and your unique point of view. A cookbook is another fantastic way to supplement your income year-round if you have a cooking blog or food-related business.
Before you begin, make sure to choose a cohesive theme. Is it a collection of spectacular dessert recipes, seasonal family favorites, or dishes from a particular part of the world? Together, your photos and commentary will tell the whole story behind the recipes.
As seen so often in the explosion of recipe videos on social media: written personal anecdotes, travel stories, culinary tips, or cultural perspectives can add rich detail as well. Remember, people will be drawn to the storytelling and presentation as much as the food, so choose your book cover, layout, and theme carefully.
Pro tip: Photographing your food is incredibly important. Make sure you use the best food photography tips to get it right!
4. Photography books
If you're a professional photographer or an amateur with a great eye, photo books make for excellent holiday sales for gifters. But there are so many to choose from! One way to stand out amidst the sea is by selecting a theme that's unique to you.
Got a camera full of travel pics? Turn your favorite travel memories into a professional-quality photo book to attract holiday shoppers. Travel books have broad appeal because they inspire lively conversations—whether your audience has visited the locales or dreams of them. Capture the full experience of your journey by including an introduction to add personal context, or include no-frills captions and let the images speak for themselves.
You could also turn your existing fine art photography into a new package for the season, like a limited edition run of your black-and-white portraits plus behind-the-scenes photos or a luxurious coffee table book of your best work and written reflections. No matter which route you choose, make sure your book stands out from the rest with a gorgeous book cover.
5. Holiday fiction
While certainly not low-effort, holiday fiction—especially romance and novellas (up to 20,000 words)—dominates winter sales. Whether it's a heartwarming Christmas story, a suspenseful Hanukkah mystery, or something else entirely, this genre is always in season.
Some top-selling authors tie a new holiday-themed book to an existing fiction series to revive interest in the entire package. So you could set your beloved characters amidst snow and presents and let the new story unfold. Then build a holiday marketing plan with clever promotions—perhaps a buy-one-get-one—and sell your whole series together.
But don't worry; you don't need to rush to write an entirely new novel or novella to sell for this season. If a totally new book isn't possible, adding a little holiday sparkle to your existing book's cover can also recapture excitement. Introducing a simple gift bow to your cover or updating the colors to match the holiday that best fits your audience can do wonders to boost sales.
***
Now that you have your eye on holiday gift trends, it's time to self-publish and sell your book! What book genre will you choose?