Exposed brick walls are a stunning feature in their own right, but they also provide a unique backdrop for your favorite photos, designs, and wall décor. If you're trying to decide how to decorate a brick wall, know that you have plenty of options. All you need is a little inspiration and some practical tips.
Here are some creative ways to decorate an exposed brick wall.
1. Lean into it
An easy and super versatile way to decorate a brick wall with larger prints is to lean them up against wall, rather than drilling holes for hanging. Prop up a single accent piece on the floor or mantle, or layer a smaller print in front of a larger one to create added depth and visual interest. Leaning wall décor looks right at home in lofts and industrial-style spaces or in more traditional settings.
2. Incorporate mirrors and metal
A great way to make any space feel larger (and brighter) is to incorporate mirrors and metallic artwork. Polished metals, like brass, gold, bronze, or silver, can add a beautiful brightness and reflective quality that contrast with the rustic brick surface.
Find your creative edge with an ultra-modern Metal print. Try Metal Wall Art.
3. Use open-backed shelving
Want in on a great design secret? You can have plenty of storage and display space without sacrificing a view of those bricks. Just use an open-backed shelf to show off your custom Wall Art, photo books, and keepsakes. This can also make a smaller room look more open and spacious because you're not interrupting the brick wall with solid pieces of furniture.
4. Add bold colors and bright accents
Maybe all your brick wall needs is a pop of color. Go for bold graphic designs, vibrant prints, and colorful geometric shapes to lighten the mood. Joyful wall décor can provide the perfect contrast against the natural grid pattern of light or dark brickwork. Think: blue skies, sunny green fields, cheery flowers, or group portraits with brightly hued backgrounds.
Glossy Acrylic prints catch the light and play up brilliant colors. Create Acrylic Wall Art.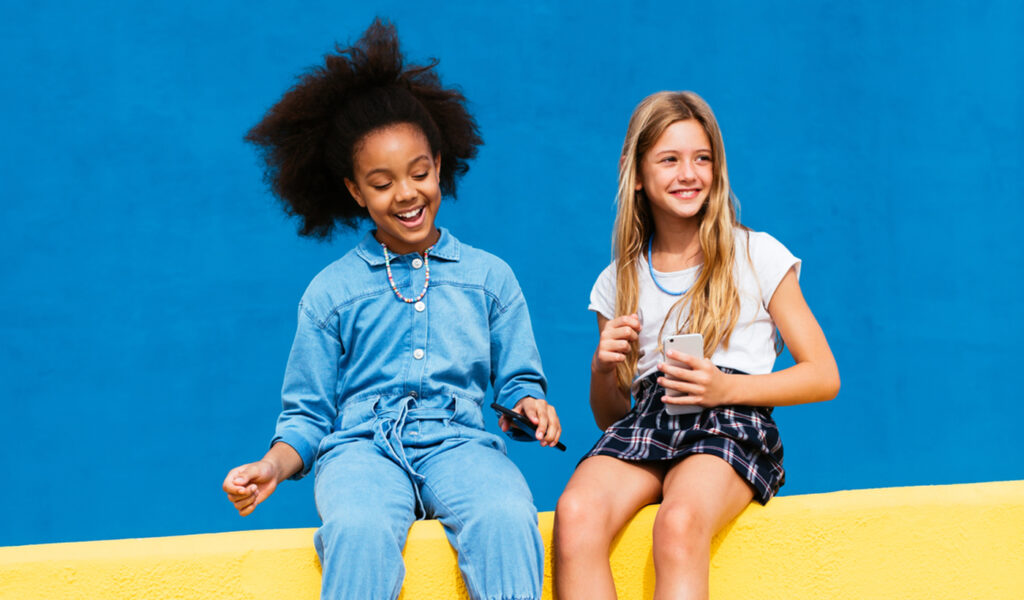 5. Introduce soft lines and textures
Sometimes the rugged look and feel of bricks can be too overwhelming or dominate the space visually. Adding photographs or artwork with soft, swirling lines and fluid patterns is one way to break up some of the sharp edges created by a brick wall. Fluffy rugs and pillows help too!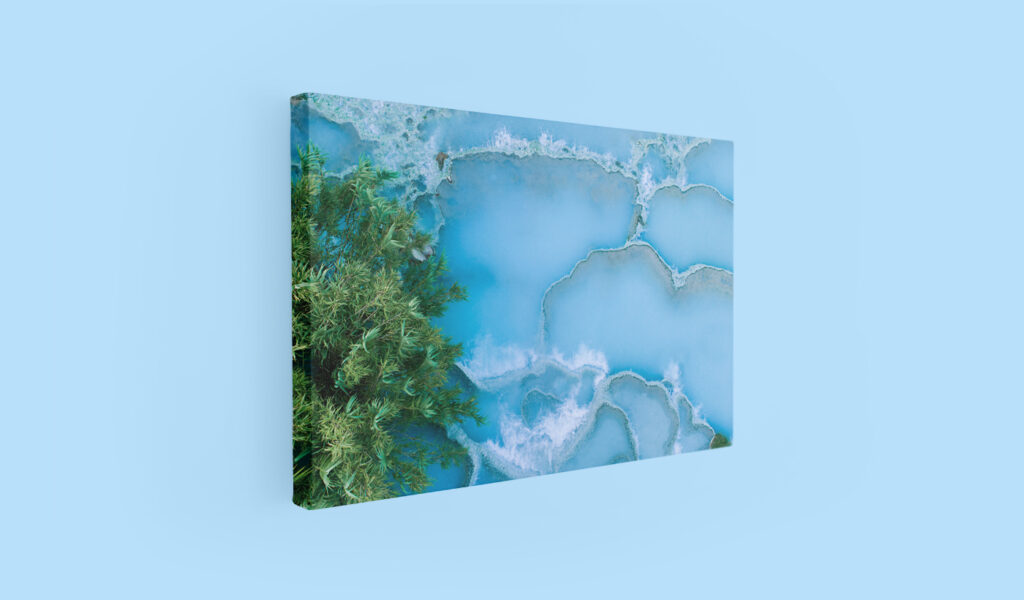 6. Mix up your materials
Variety is the spice of life—so it can also liven up your interior wall art and décor. Mix and match the materials, textures, and fabrics of your featured art work to create even more visual interest. Decorate your brick wall by working in plants or complement the earthen brick by adding wood and ceramic pieces next to your photos. Hang string lights around Canvas, Acrylic, or Metal prints for a touch of drama.
Make your own Canvas Wall Art to bring instant warmth and texture to the room.
7. Keep it classic with black and white
Black and white artwork stands out beautifully against brick walls. Display one signature piece, a stylish trio, or a whole gallery wall of black and white photographs, art prints, and paintings. Using a simple, classic color scheme for your Wall Art creates a unified look that is truly timeless, whether paired with contemporary or vintage décor.
8. Create a mini gallery panel
A mini gallery panel is a great way to decorate a brick wall, but what if you have some smaller drawings, paintings, and Blurb prints you want to display together without drilling too many holes? Mount a large wooden, plywood, or wire grid wall panel to the brick wall first, then add your collection of wall décor. This also makes it easy to rotate in new pieces whenever you like.
Finally, how do you hang things on a brick wall? If you don't plan to hire a professional, you will need to consider the condition of the bricks as well as the weight of the artwork before you proceed. Here are the basics:
1) Use a heavy-duty drill with a masonry drill bit, not a lightweight electric drill
2) Wear safety goggles
3) Drill into the mortar, not the brick, to allow for easier repairs
4) Insert a plastic anchor
5) Drill a screw into the anchor, leaving room to support the hanging hardware
You've got a few wall art ideas up your sleeve now, so it's time to put your best photographs and designs on display. Start creating unique wall art prints for your favorite rooms.
---