Fresh off the press, the story of Forest McMullin's new book Late Harvest is a perfect example of how independent self-publishing can pave the way to traditional publishing success. Our Creative Evangelist Dan Milnor caught up with Forest to hear about his book's journey from start to finish.
 First off, congratulations on the new book. It's been said that photography is a story best told in book form, and we are firm believers in this idea. Your book is titled "Late Harvest," and covers the American South. Why this topic and why this title?
I've lived in Atlanta since 2008 after living in Maine and New York State for decades. The shift was disorienting in many ways. I use photography as my way of understanding the world and this continued during my first few years in Atlanta. I did photography projects on the customers and vendors at rural flea markets (American Flea), and African American rodeo cowboys (Black Cowboys and Girls). But I felt a need to delve deeper. In 2016, I got a small travel grant, enough to support a road trip and after the election that November, I assumed I would be photographing people and talking to them to try and understand the results of the election. I did do that, but on the very first day, I saw the picture that ended up on the cover of Late Harvest and I knew the project had to show more than just portraits.
The title refers to the dominance of agriculture in the areas I traveled to, but also to the fact that they're past their prime. They're surviving, but they've seen better days.
Let's talk about time. From start to finish, from the spark of the idea to sending the book to press, what kind of timeline are we talking about and did you feel rushed or was this done on your own schedule?
I received the travel grant in the early fall of 2016 and took the first three-week trip through Alabama, Mississippi, Louisiana, and Arkansas that December. Although I initially thought an exhibition would be the only way to see the work, after spending time with the images for several months, I decided that the volume of images required a book to tell the complete story. A book also gave me a more effective way to integrate the portraits with landscapes and buildings.
I came up with a preliminary book design during a residency at The Hambidge Center for the Arts and Sciences in the North Georgia mountains in June 2017. It was then that I realized that the photographs were more downbeat than I felt they should be. This was partly due to the fact that it was cloudy for most of that first trip. So, I decided a second trip was necessary. In December 2017 I spent another two weeks on the road, this time in Georgia, North Carolina, South Carolina, and Florida. The extra time was definitely worth it. The pictures now had the variety and range I was looking for.
I spent the next few months working on the book design. I went through five or six Blurb iterations in the end. By the summer of 2018, I was confident enough to start showing it to publishers. Most of the time they wanted to see a PDF version only.
I first approached the RIT Press in October and things seemed to move quite slowly for a while. The Press had multiple staff members who needed to review and consider my proposal and they also sent it to outside reviewers for additional input. By January 2019, they were sending me emails expressing interest, but not making any commitments. It wasn't until I sent my Blurb version to them in February that they committed to moving forward.
The next step was to plan the Kickstarter campaign that would fund the printing. I wanted to try for an April launch, but it quickly became clear that that was unrealistic. The months dragged on, as we finessed the Kickstarter and agreed on details for the book. We decided to scale the book down from the 12×12 in. version I'd created with Blurb, to an 11x 11 in. version based on the printer's limitations. The Press used the design I had created with Blurb's BookWright software. They redesigned the text pages, but the sizing, sequencing, and layouts are exactly as they were in the version I created with Blurb.
The Kickstarter launched in September 2019 and surpassed my fundraising goal by 17% during a 30-day campaign. We spent October and November working through the final details and Late Harvest finally went to press at Josten's Printing in Tennessee in December. Final bound copies were delivered in the first few days of 2020.
That's a very long answer to the question you asked. The short answer is, no, I was never rushed. Mostly, I had to keep reminding myself to be patient. Getting a book right is a long and exacting process. It takes a lot of time and a lot of eyes to make it right. But, at least in my case, I think it's worth the wait.
You edited your project to 79 total images. but what was your total take, approximately?
The total take was over 5,000 images.
Was there a previous work by yourself or another artist that helped guide you or was this something outside your normal scope and scale in terms of the subject matter?
Portraiture is a story-telling technique I've used for a long time, but the other kinds of pictures in Late Harvest are not something that I've done a lot of in the past. I think those are influenced by many photographers. Certainly, the formalism of New Topographics is evident in some of my photographs of buildings. Using color as a way to experience the quotidian and banal is seen in the work of William Eggleston and Stephen Shore. And I've always loved the peeling paint of Aaron Siskind.
How was the response from the people you interacted with in the field? Were people open to the idea of photographing? You have quite a cross-section of humanity on those pages.
People were welcoming. Most of us want to tell our stories to someone and when I started asking questions, the pictures ended up as almost an afterthought. It wasn't unusual for me to be with someone for a couple of hours, but only spend fifteen minutes on photography. Only two people said no, and one of those set me up with someone else to do a portrait shoot in a beautiful chapel. That one ended up being one of my favorite stories in the book.
The American South is a unique place and one that is often described in stereotypes. Was there something you learned about the region that surprised you or made you rethink your position on what you thought you knew about the place?
I was surprised by how devastated the economies of the towns were. Between changes in agriculture and the opioid crisis, there were towns that had practically disappeared. I went to several where there were twenty or more empty storefronts.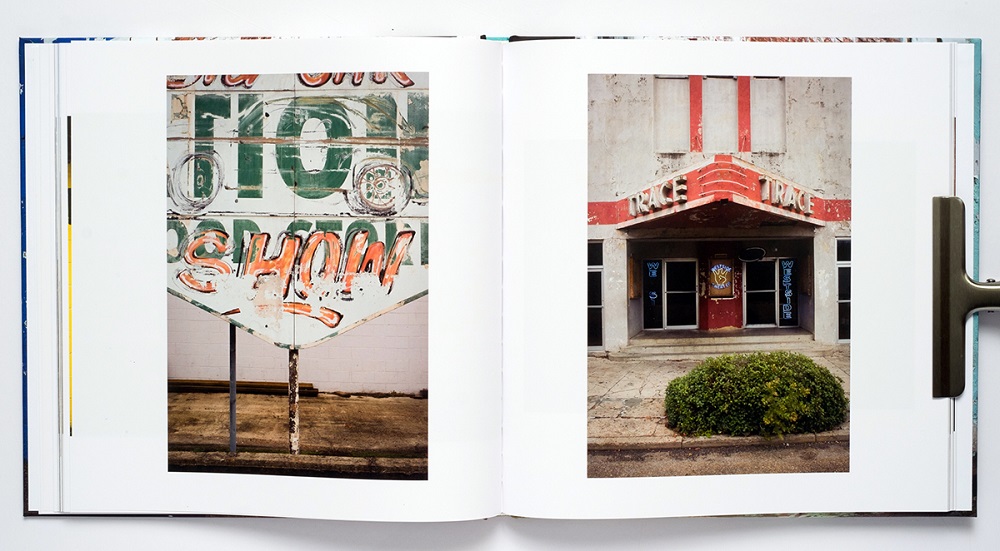 You created a Blurb book from this work, but was your intention to publish solely with Blurb or was it always the intention to go with a traditional publisher, in this case, RIT Press? Again, congratulations, finding a publisher is no minor thing.
I wasn't sure about the project until I saw the Blurb version. Books are a physical, visceral experience. I needed to have that experience with Late Harvest before I made the decision to move forward. Since I found it doubtful that anyone would be willing to pay me what I would need to retail the Blurb version, I assumed that I would pursue a traditional publisher.
Did you utilize the Blurb edition as the maquette for the publisher? I've heard stories about some publishers loving this idea and others not so much so I'm curious the response.
I used the Blurb edition first as a way for me to understand how it would function. Since a vital component of a book is the physical experience, looking it at it on the screen of a computer doesn't really tell you whether it works or not. Square or rectangular? 7x7or 12 x 12? Photos floating in white space or full bleed? Since I'm not a trained graphic designer I needed to see the object before I really understood the answers.
How about the book editing, sequencing, and design? Was that done by the publisher, did you hire a team or was it all done on your end?
The entire edit, sequencing, sizing, etc. are all mine, done with BookWright. RIT accepted that all. I had assumed that any publisher who picked up Late Harvest would redesign it. I was quite gratified that RIT Press liked most of what I had done.
What were your trim size and paper choice for the Blurb edition?  And how close were they to the materials used by RIT?
I used the 12×12 for my Blurb copy. I felt that the photographs were so rich in detail that they had to be large enough to see small things. Some of the prints in the exhibition were as large as 40×60, so the reduction to 12×12 was already significant. I went with both the premium paper with a lustre finish and the standard papers. I was concerned that the standard would have too much bleed through, but I was surprised that there was almost no difference between them in that respect.
There were two major differences between the Blurb edition and the final RIT Press edition. The first is that RIT Press used a matt paper with a gloss varnish over the pictures. This set the photographs apart and made them almost leap off the page. The other thing is that they used a matt lamination on the cover, thereby protecting it from scratches and fingerprints.
I was happily surprised by how well the photographs in the two editions matched. They were surprisingly consistent in color, saturation, and contrast.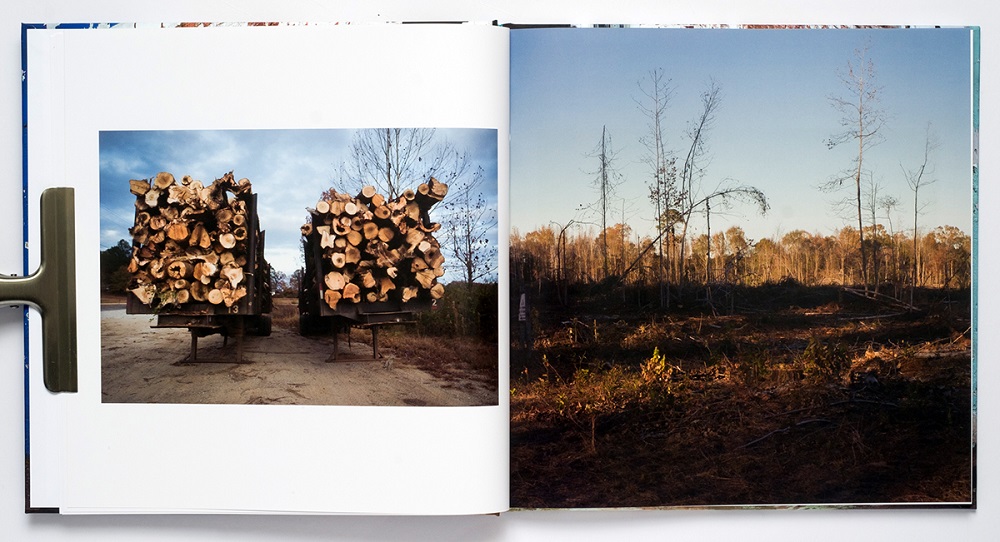 Was there anything you learned about the book-making process that surprised you or anything you want to pass along to anyone how has yet to get that call from the publisher saying "We want to do your book?"
Although it's every photographer's dream to have a book of their work published, it needs to be approached with caution and care. There are many questions that need to be answered. Why a book? Who's going to buy it? Is there an existing customer base, either for the subject matter or your work? Can you design it yourself or will you have to hire a designer? Do you know someone who can write a forward or essay? Is there a museum or other venue you can partner with to share the burden?
Traditional publishers generally require a financial commitment to fund design and printing. This can be a lot of money, as much as $40K. Where's that money coming from? Kickstarter? For the record, Kickstarter is a wonderful platform, but TONS of work to make it successful. I was extremely happy to collaborate with RIT Press on our Kickstarter. We shared the burden on the creation of the campaign and its promotion and they handled most of the fulfillment, which was a huge endeavor.
It's also important to educate yourself with the limitations of the printing process. You need to be comfortable with the idea that the four-color process is a translation of your vision, not the same kind of exact reproduction that fine inkjet prints have become.
I recommend seeking out experts in your personal network for their advice. Early in the design process, I showed a PDF to friends of mine- she's a graphic designer and he's a photographer with several books to his credit. This version had every photograph floating in white space, the same way you might see them on the gallery wall. My friends told me to consider cropping some to bleed to the edges of the square pages, or let some bleed across the gutter or let an occasional page stay blank. All of these techniques change the rhythm of a book and keep the layout from feeling like a boring flip book. I incorporated their suggestions into my design and suddenly Late Harvest sang! It made a huge difference.
What's next for you?
I plan Late Harvest to be the first volume of a trilogy. I've already shot volume two, during six weeks on the back roads of Appalachia in 2019. I plan to have an edit ready in the next four months and do the first layout and design during a residency in June. And I'm planning part three which will be the back roads of the Black Belt of Alabama and the Mississippi Delta, hopefully shooting in the summer of 2021. Blurb will play an important part in bringing both of these books to life.
Late Harvest is available for purchase from: