Fashion ABC is both a tribute to the work and talent of pioneers of the fashion industry and a design piece in its own right, marrying hand-drawn illustrations with elegant typography. Its creator, Fashion Illustrator and Designer Daniel Velasco, talks us through his creative process, from original idea to finishing touches.
1. Where did the idea for your fashion book come from?
It was my thesis project for my Master of Fine Arts in Fashion Illustration. Part of the thesis was a visual component. This book was it.
2. How does your book relate to what you do for a living?
I am an independent Fashion Designer and a freelance Fashion Illustrator. The images in the book are similar to the ones I create in my professional life.
3. How do you think having a print piece like this helps professional creatives?
Making a book like this gives you a fantastic feeling of accomplishment. It was so gratifying for me to see the illustrations married to the typography in physical form and the rhythm the images had when placed in order.
4. What was the book-creation process like? Which tools did you use? 
Once I knew I wanted to use the structure of a simple ABC book, it all started with a little mock-up made with bond paper. I numbered the pages and made a rough sketch, marking the placement of everything. Then, I worked individually on each designer's illustration, and his or her corresponding letter and name. I created every illustration, letter, and name by hand with watercolor, ink, and graphite. Once all the images were made, I scanned them in high resolution, retouched them, and color balanced them in Photoshop.  Finally, I designed the layout of the book and the cover in Adobe InDesign.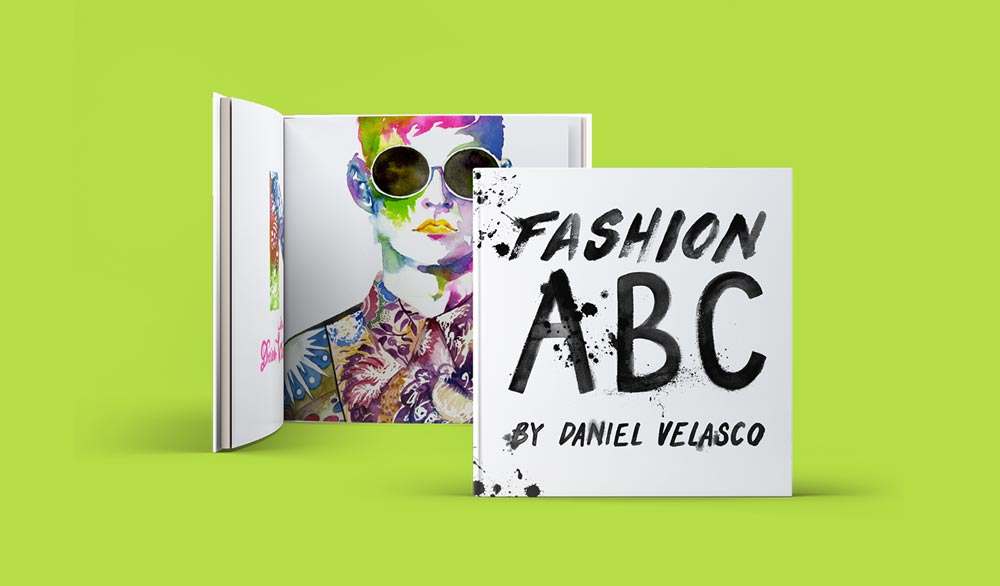 5. What were some challenges or needs your particular project had, and how did you work through them? 
One of the challenges was selecting the designers to feature. I wanted to limit each letter to one designer, but most of the letters had more than one perfect candidate.
The typography was also challenging. I created every type, making sure it reflected the unique characteristics of each designer, attributes that went beyond their sense of style or originality. The letters had to communicate a certain mood or a fantasy. In some cases irreverence, wildness, or beauty—all the while being very careful not to disjoint them from the particular characteristics that made them letters. Almost like a deconstruction, only to be constructed once again.
The cover was also a very hard decision. To this day, I'm not sure I'm totally in love with it.
6. What would you say are the elements of good book design? 
First and foremost, DO judge a book by its cover.
Communication is also key. A book is meant to communicate something. Whether it's illustrations, photos, infographics, or a large body of text, you should have comfortable margins, readable typography with comfortable interspacing, and a layout that is aesthetically pleasing and very clear.
Being extremely careful with the resolution of your images plays a main role too. Having pixelated images in your book is a capital sin.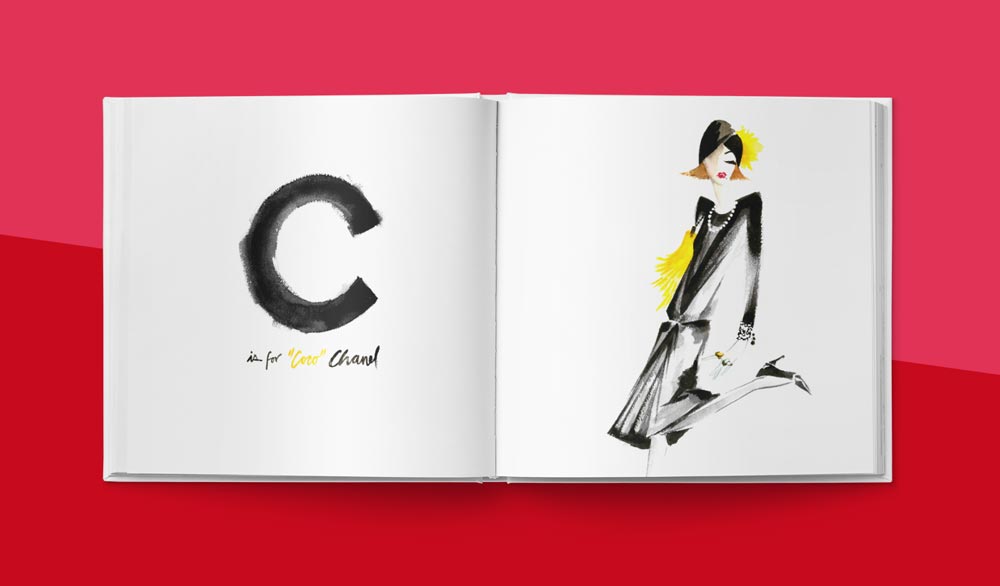 7. As someone who works creatively every day, how do you stay inspired? 
I follow a famous Picasso quote that says, "Inspiration exists, but it has to find you working."
As you feed the work, the work will feed you back. And of course, whenever you're not working, your everyday life will become your source of inspiration; you just need to keep your eyes and ears open. A conversation with a dear friend or a loved one, a walk on the beach, a perfume, a movie, something you read—these can all be sources of inspiration.
I love looking at vintage fashion magazines, and I am obsessed with classic Hollywood movies. I have a very eclectic musical taste and can pinpoint what I don't like much easier than what I do. If you live in a city that allows you to walk around, do so. People-watching is also fascinating, especially for fashion and style.
8. Do you have any tips for aspiring creatives looking to turn their talent into a business? 
Work harder than that one person you know works the hardest. And don't think about money at all at the beginning. Do something that feeds your soul and the money will eventually come too.
Avoid mediocrity at all costs. If you're going to be bad, be the worst at it, but don't waste anyone's time being middle-of-the-road, because the ones that are trying to be number one will kick you out of the way.
Study, study, study (or practice, practice, practice). Learn your craft, and try to become the best at it. The best version of yourself. That means do it better every day, little by little, remembering the battle is with yourself, not with anyone else.
And finally, understand that everything takes time, sweat, and tears, so there's no need to be discouraged if it gets tough.
9. What's one project you're dying to do? 
I really want to design costumes for a ballet or a play. I would love to design costumes for theatre. Being able to understand a character's motivations and traits and express that through clothing sounds like an amazing job.
Thank you, Daniel, for choosing to make your beautiful book with us.
Take a look at Fashion ABC in the Blurb Bookstore, and get inspired to start making your own book.