Jessi Michelle, better known as EttaVee, is an art director and designer, based in Paris. A big fan of color, good food, and new experiences, she combined all three to make her very first book with Blurb.
Jessi has had a love for beautiful books ever since she can remember. So, when she first came up with the idea for Fiesta Fruits—a celebration of all things bright and vibrant—she was beyond excited to create something fun that showcased her unique creative style.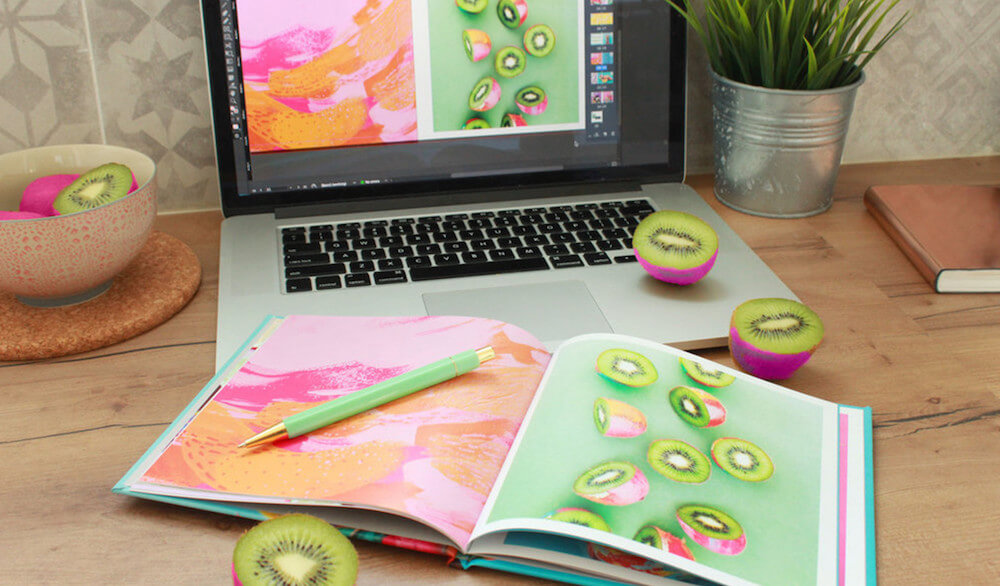 A peach of an idea
"When life hands you lemons, paint them!"
Starting with a desire to create something playful that could be displayed on coffee tables and bookshelves alike, Jessi settled on a series of hand-painted fruit photos—the ideal subject to show off the impact and energy of bright, vibrant colors.
"It's like a party and colorful fruit salad all rolled into one book!"
After careful deliberation, Jessi decided on the Hardcover, Photo Book format, in a fun 7×7 in. small square size, to complement the quirky, whimsical feel of her images. Then using our Adobe InDesign PlugIn she got to work!
"I loved using their robust InDesign PlugIn because it allowed me to have full design freedom over the layout while providing an easy to use template."
Jessi especially loved how she was guided through every stage of the book-making process, from template design to pricing and printing—this meant she could focus fully on the part she loves—art and design. She also made good use of our paper swatch-kit, getting a real feel for each paper type, to make the right choice for her book.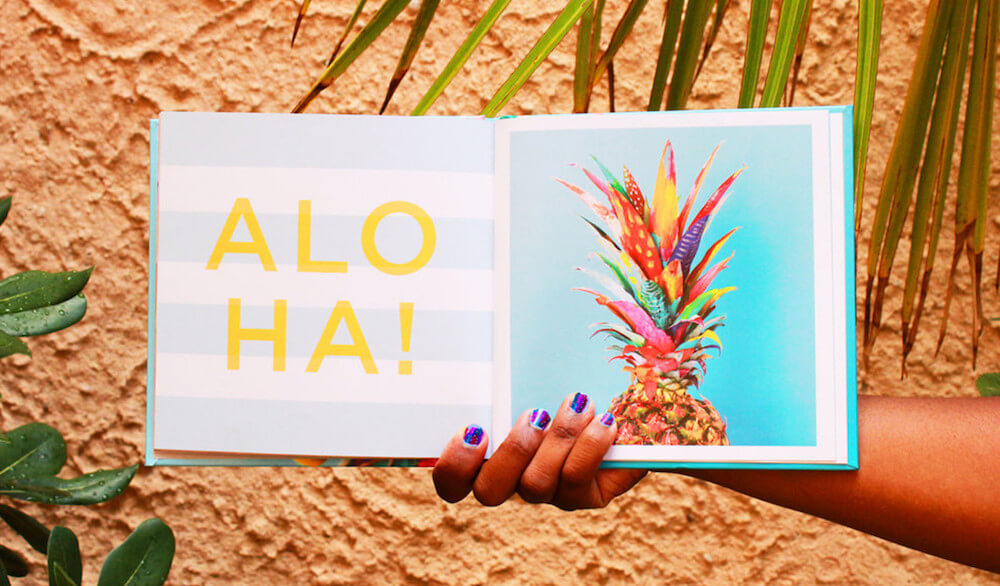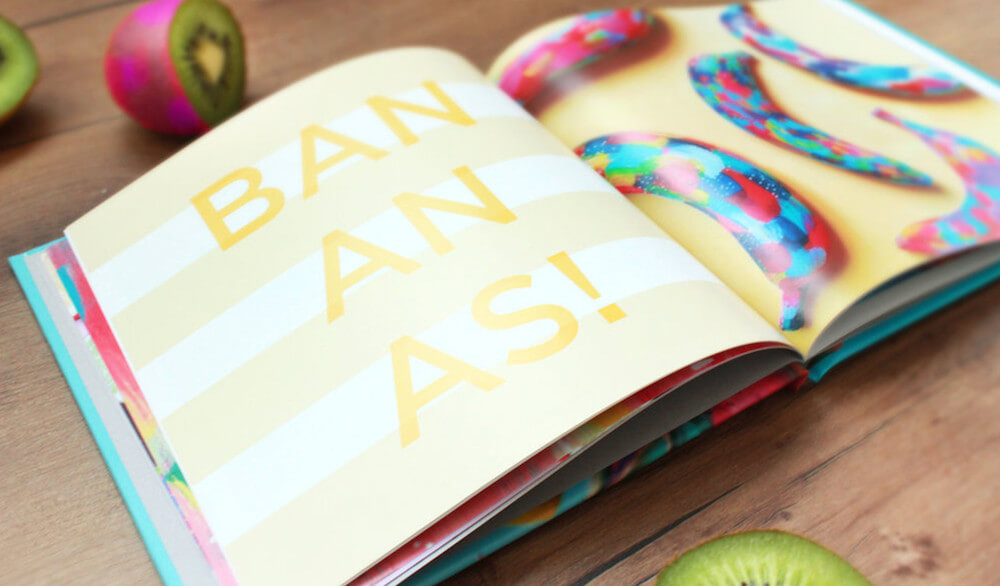 The fruits of her labor
Just one week after placing her order, Jessi was able to get her hands on her very own book and was impressed with the high-quality finished product.
"The paper is very smooth, the hardcover cover is solid, but most importantly, the colors are vibrant and showcase my work in the way I had intended! It truly is a work of art!"
Want to get your hands on a copy of Fiesta Fruits? You can buy your very own softcover version in the Blurb Bookstore. This is the first of a long list of ideas Jessi is waiting to turn into beautiful books, so watch this space!