With the holiday season fast approaching, it's high time to hunt for the perfect gift. One idea that never goes out of style is a good book. Books are portals to different realms, offering a respite from the real world, a thrill of adventure, and a spark of newfound creative inspiration.
In this post, we embark on a voyage to explore some of the best books to gift. From timeless tales to uniquely crafted originals, prepare to elevate your gift-giving game and discover that thoughtful present to delight your loved ones.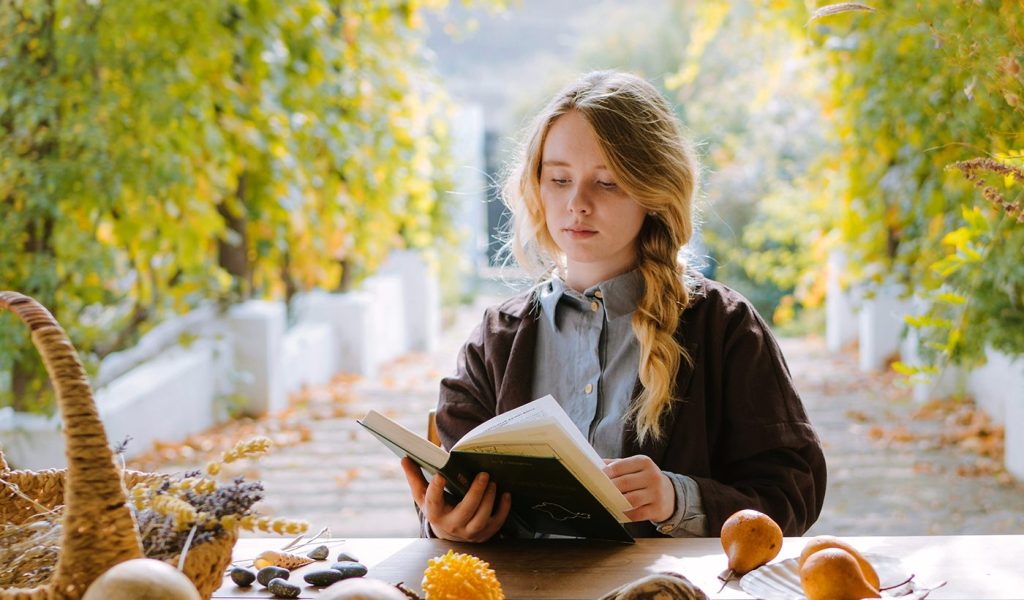 Classic literature
Something about classic literature continues to capture our imagination and hearts. Here, we've curated a handful of enduring tales that make for meaningful and cherished gifts.
The Sun Also Rises
by Ernest Hemingway
The Sun Also Rises is a classic novel that captures the experiences of the Lost Generation post-World War I. It taps into a breadth of themes related to love, youth, and the disillusionment of a generation. Hemingway's terse prose and emotional depth make this book poignant, especially for readers interested in historical or literary novels.
The Murder of Roger Ackroyd
by Agatha Christie
This crime and mystery novel features one of the most iconic twists in literary history, as mustached detective Hercule Poirot unravels a murder mystery in a small English village. Agatha Christie's ingenious plot twists and captivating storytelling make The Murder of Roger Ackroyd an exciting gift for mystery lovers.
To The Lighthouse
by Virginia Woolf
To The Lighthouse is an introspective narrative that explores human consciousness and the passage of time through the lives of the Ramsay family. Virginia Woolf's poetic tone and deep philosophical insights make it a profound book to gift to reflective readers.
Bambi, A Life in the Woods
by Felix Salten
A story familiar to most, this touching novel follows the life of a young deer named Bambi as he grows and learns about nature's beauty and harsh realities. It's a beautifully written tale that's great for both young readers and adults who appreciate a story of growth and life.
Show Boat
by Edna Ferber
Written by Pulitzer Prize-winning author Edna Ferber, Show Boat is a romance novel that explores the lives of a multigenerational family living and working on a Mississippi River showboat. It's a dramatic narrative that delves into themes of racial prejudice, love, and the passing of time, making it a gripping read for those interested in historical accounts and social themes.
Culinary chronicles: cookbooks and more
Whether it's a heartfelt cookbook of family favorites or a creative take on classic cocktail recipes, books related to food and drink make for gifts that encourage shared experiences.
Will Travel for Food
by McKenna Ganz
A vibrant cookbook that combines a sense of wanderlust with a love for discovering new recipes, Will Travel for Food is a collection of recipes and flavors from around the world that recreates the experience of traveling. Packed with stunning photos and easy-to-follow recipes, it's one of the best books to gift to those who love to travel and experience new cultures through food.
Zip. Zero. Zilch.
by Jillian Poll
A perfect book to gift to the health-minded friend or family member who still likes to have fun, Zip. Zero. Zilch. The Zero-Proof Beverage Guide is a collection of 22 alcohol-free beverage recipes. From the Blushing Beatrice to the Heart of Hawaii, this mixology guide promises easy-to-make, festive, and delicious drinks.
The Not-So-Italian Italian Cookbook
by Bridget Callahan
This refreshing custom cookbook is a unique take on Italian cuisine. As a tribute to the author's Italian-American grandmother, The Not-So-Italian Italian Cookbook features a nostalgic collection of her most iconic recipes and culinary traditions. Callahan adapted each recipe to suit the family's tastes and preferences, so you can expect an untraditional take on Italian classics, inviting your own creative twist.
right nutrient combinations COOKBOOK
by La Fonceur
More than just a collection of healthy recipes, this cookbook meets nutritional guide optimizes food pairings to enhance vitamin and mineral absorption. Ideal for those who are plant-based or simply health-conscious, right nutrient combinations COOKBOOK features Indian-inspired vegetarian recipes that combine ingredients for optimal health benefits.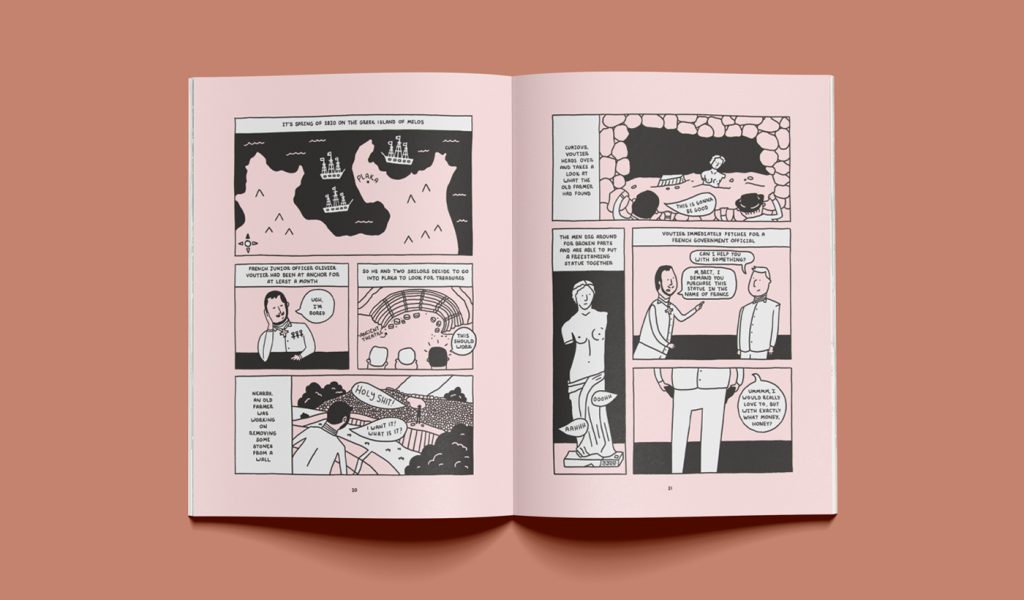 Graphic narratives: comics and graphic novels
Graphic novels are engaging and fun to read, making them a great gift for reluctant readers or anyone who wants to enjoy a good story in a visually appealing format.
The Wee Stravaigers
by Morvern Anderson
A beautifully told custom comic book that awakens the imagination of both young and old readers, The Wee Stravaigers tells the story of two friends who voyage onto an abandoned island filled with historic ruins and revelations. When they discover a collection of old crofts, they begin to peel away the layers of their own life and identity.
Nudes Nudes Nudes
by Edgar Alanis
A seductively humorous blend of comic art and academic subject matter, Nudes Nudes Nudes retells stories of art history uniquely and hilariously. The book highlights some of the world's most iconic nudes, from Olympia to the Venus de Milo, portrayed in classic works of art. It's a delightful book for anyone, especially amateur historians and avid comic readers needing something fun and different.
Mixed Up
by Clare Conteh-Morgan
Mixed Up is a mini-memoir by Clare Conteh-Morgan about her identity as a white-presenting biracial woman, exploring themes of race and ethnicity, identity, and privilege. The beautifully illustrated comic book offers a glimpse into her personal identity journey, as told through various memories and reflections on her life events.
Untitled
by Lauren Cohen
A related graphic novel worth gifting to anyone who's lived in the Big Apple, Lauren Cohen's stories of a female artist's first-time move to New York is a culmination of relatable insecurities about life, loneliness, feminism, sex, politics, the art world, and life in New York. Told in a New Yorker-style comic format, each page captures the nuances of life in the chaotic, ever-bustling city.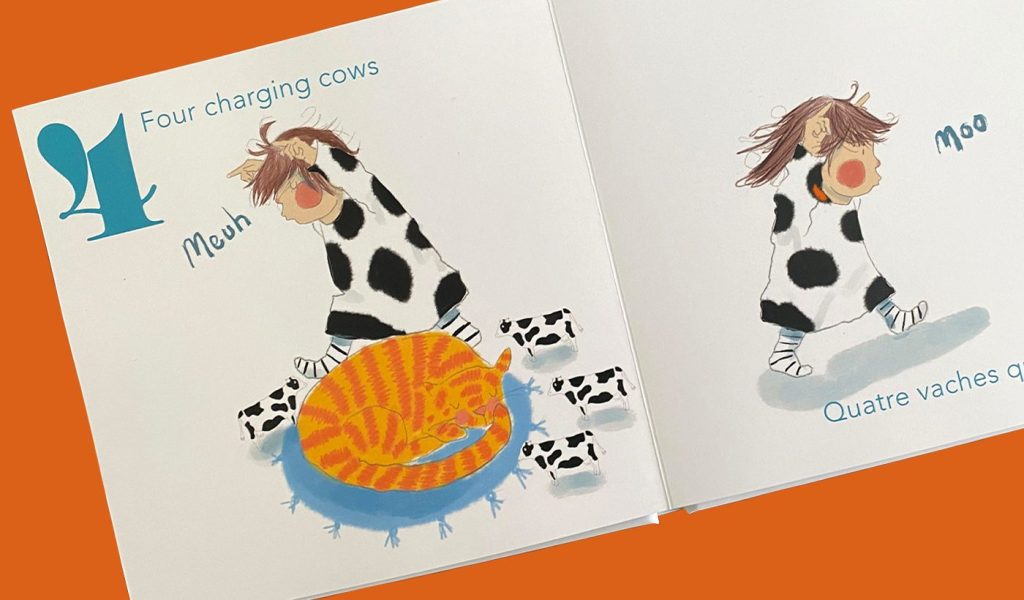 For the young and young-at-heart: children's books
Children's books make for lighthearted reads that aren't limited to young readers. They're inspiring books to gift toddlers, parents, and kids at heart, regardless of age.
Have You Seen My Hot Dog?
by Angie Chua
Written and illustrated by Angie Chua, Have You Seen My Hot Dog? is a quirky and fun children's book that tells a cute tale of two dachshunds hunting for a lost hot dog. The book is inspired by Chua's own dachshunds, Harriet and Jager, making the perfect gift for dog lovers, young and old.
Grandma Makes the Christmas Cake
by Erica Graham
This how-to storybook is a journey with a little girl and her granny as they take on the tradition of baking Grandma's famous Christmas cake. Not only is it a remarkable story for entry-level readers, but it's a timely book for a thoughtful Christmas gift. Preview the Grandma Makes the Christmas Cake on the Blurb Bookstore.
Dear Big Brother
by Abeni Moreno
Dear Big Brother is a beautiful story of a young woman reflecting on all the unforgettable memories she shared with her older brother during their adolescence. Dear Big Brother reflects the Chicano community, showing the author's brother and all Chicano young men that they are loving, paternal, and knowledgeable, even if society has told them otherwise.
Mimi and BiBi
by Jo Fernihough
A bilingual counting book designed for young children, Mimi and Bibi Count to Ten is an adorable tale of two twins who learn how to count in English and French, all with the help of their animal friends.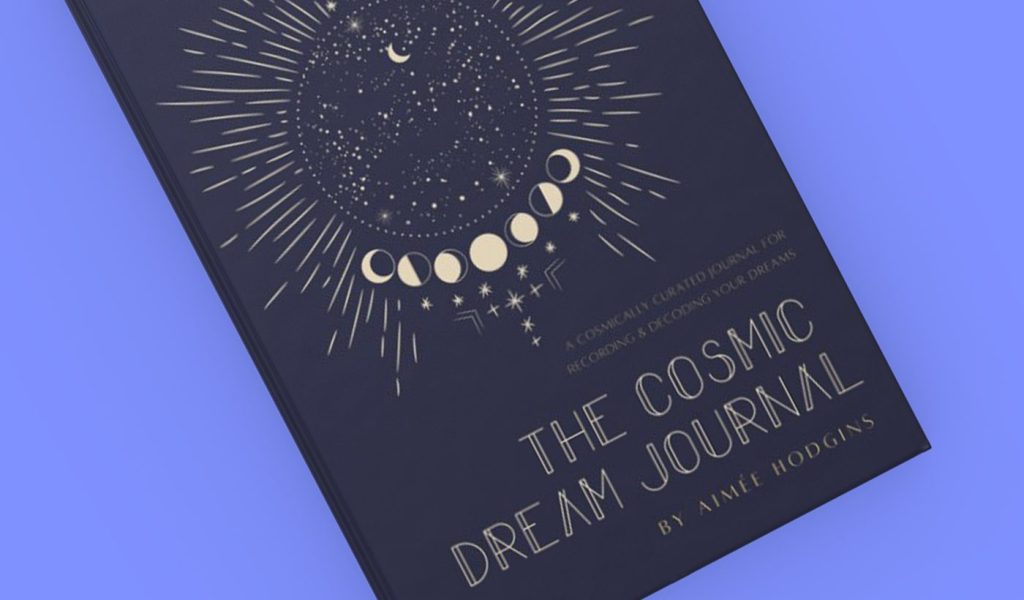 Modern must-reads
Explore tailored journals and memoirs reflecting personal experiences or contemporary masterpieces touching on today's world. Here are a few modern must-reads we recommend as some of the best books for gifts.
For the Culture
by ARLOSpeshYnoti
The perfect book to gift the digitally-savvy music lover in your life, For the Culture is a custom magazine that captures the perspectives behind the Good Music Twitch community. It tackles questions about how we evolved to meet the social challenges of the pandemic and how the ever-evolving Twitch community came to thrive during and long after the lockdown.
Gong Sau Wong: A Tribute
by Eric Lilleør
This custom biography offers an intimate glimpse into the life and legacy of renowned Wing Chun master Sifu Wong Shun Leung through firsthand anecdotes and reflections shared by 25 of his students. Gong Sau Wong: A Tribute invites readers into the remarkable journey of the "King of Talking Hands," highlighting his profound impact on Wing Chun and his connection to Bruce Lee.
Another World
by Maximillian Matthews
Through a blend of memoir and cultural commentary, Another World is a stunning debut by Maximillian Matthews that explores the intricacies of living with multiple marginalized identities amidst modern-day cultural and ideological challenges. Through an abolitionist lens, Matthews delves into topics like identity, sexuality, mental health, and systemic oppression, ultimately urging readers toward envisioning and building a more inclusive, liberated world.
The Cosmic Dream Journal
by Aimee Hodgins
Designed to help readers engage with their dreams and explore their subconscious mind, The Cosmic Dream Journal features prompts and exercises to help readers record and decode their dreams. Author Aimee Hodgins found that journaling helped her dreams become more vivid and varied than her waking thoughts. This inspired the creation of this dedicated dream journal, a thought-provoking gift for explorers of the subconscious.
Art and photography books
Whether as a new coffee table book or a specific topic for inspiration, art and photography books make for excellent gifts during the holiday season.
In Paris
by Tallitha Campos and Sabrina Silveira
A lovely book to gift to those who romanticize French culture, In Paris – Coffee, Photography, Design is a beautiful collection of illustrations and photography that capture the beauty and bustle of Paris. Creators Tallitha Campos and Sabrina Silveira take readers on a tour of the iconic French capital, showcasing the nuances of the city's exquisite tastes.
Blutiful
by Joshua T. Moore
Blutiful is a collection of photographs taken along the Blue Ridge Parkway from Virginia to North Carolina over eight years. It's a stunning custom coffee table book featuring the expansive mountain landscape, serene woodlands, and flowing waterfalls that characterize this unique part of the Appalachian Mountain range.
Adoptable
by Caroline Herzog
Adoptable showcases the heartwarming journeys of dogs who find loving homes through the compassionate individuals who adopt, rescue, and foster. A blend of photographs and narratives depicts people's experiences on the path to meeting their four-legged best friends.
Spirit Animals Reimagined
by Margaret Loftin Whiting
Spirit Animals Reimagined is a unique coffee-table book with a modern take on ancient animal spirits, drawing inspiration from Native American art and beliefs. Through vibrant illustrations and prose, the book explores the symbolic narratives of various animals, blending traditional aesthetics with contemporary creativity to evoke cultural and natural connectedness.
Creating your custom book with Blurb
Publishing your own custom book with Blurb is an incredible way to gift something meaningful. Transform your ideas into a photo book to give or offer a journal or notebook as a blank canvas for your loved ones to fill. It's a gesture that goes beyond conventional gift-giving, capturing personalized stories, recipes, photos, or anything they hold dear.
Here's how to turn this thoughtful idea into a tangible present with Blurb.
Ideation: The process begins with an idea. It could be anything from a collection of family recipes, a personal novel, a photo journey, a dream journal, or a curated art portfolio.
Choose your format: Blurb offers a range of formats to choose from. If you're aiming for something more traditional, there are options like creating photo books, cookbooks, or novel formats.
Designing: You can use Blurb's free desktop software, BookWright, to create your book from scratch. Alternatively, if you're acquainted with Adobe InDesign, Blurb plugs right in, offering seamless integration to design a custom book.
Reviewing and uploading: Once your design is ready, you can preview your book, ensuring everything is just how you want it before placing your order. Then upload it to Blurb's platform and print!
Printing: Blurb handles the printing, ensuring high-quality materials and professional binding. Whether it's a photo book recounting a family adventure or a collection of treasured recipes, the finished product is bound to be cherished.
Gifting: With your order placed, all that's left is to wait for this personalized book to arrive, ready to be gifted. It's a present that carries the thoughtfulness of a handpicked book and the added touch of personal creativity and memories.
With Blurb, the possibilities are endless, making the gift of a custom book not just a present but a personal experience or story waiting to be told. Start your project today to have your book ready for the holiday season.