Self-publishing has come a long way in the past few years. What was once seen as a last resort for authors and photographers has become the preferred method for many creators. And with good reason—self-publishing allows bookmakers to retain complete control over their work from start to finish.
We talked to Blurb bestselling authors who found self-publishing success in 2022. Here are their tips for anyone looking to follow in their footsteps in 2023.
Why self-publish?
Before we get into the tips from self-published authors, we'll answer the biggest question first: Why even go through the self-publishing process?
The number-one reason to self-publish a book is the freedom and control it gives you as a creator. When you self-publish, you decide when and how your book is released, choose your own pricing, and retain the rights (and profits) to your work. This all adds up to a greater say in both the creative direction of your work and how it shows up in the world.
"Self-publishing allowed me to compose the book of my dreams!" exclaims Dyèvre Xavier. He is a three-time traditionally published cabinetmaker and restorer of antique furniture who holds the prestigious Meilleur Ouvrier de France in marquetry. He also happens to be a Blurb bestselling author. After three books, he became unsatisfied with his publisher and decided to self-publish his fourth, Wooden pictures marquetries, to retain complete creative control.
Aside from power over all creative decisions, self-publishing has several other advantages. First, you don't have to wait for someone else to give you the green light and can publish your work when you've decided it's ready. You get to keep more profits rather than splitting them with a publisher. Lastly, you decide when and how to market your work instead of hoping a publisher will spend the resources needed to get your book in front of the right people.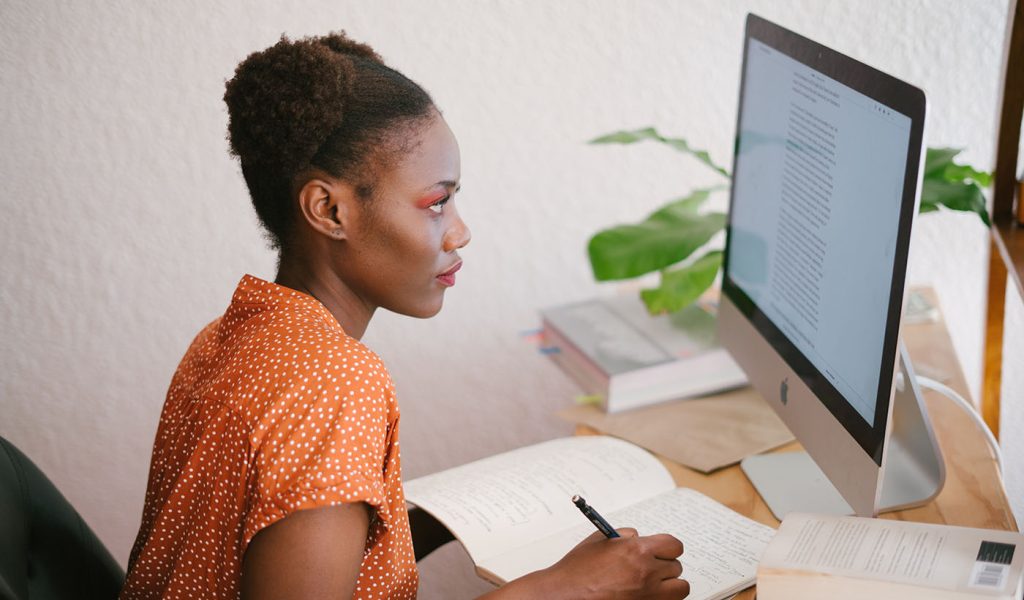 Tips from bestsellers
Now, let's get into the tips to make your self-published book a resounding success in 2023!
Fill a niche need
One of the best pieces of advice from Blurb's bestsellers is to make sure you have something unique to offer. As self-publishing increases in popularity, so does the competition. So if you can identify an unmet, highly-specific need and fill it with your work, you're that much closer to commercial success.
Take Blurb bestselling author Jane Blundell as an example. This Sydney-based artist specializes in watercolor and teaching and has spent over a decade creating a website, blog, and online courses sharing her passion for watercolor with others.
To Blundell, self-publishing felt like a natural extension of what she had already been doing willingly online. In fact, her first book, Watercolour Mixing Charts, was a collection of charts she had already created and published for free on her website. Her fans kept asking for physical copies, so she published a book with Blurb in 2012, available as a hardcover, softcover, and PDF. Two other books have followed, and all three books sell through word of mouth as they are valuable reference books that niche audiences clamber for.
"These books have been commercially successful because they fill a need," she says. "People want a quick way to understand watercolour mixing, and these books give them that information in a clear and concise way."
Build an authentic following
Self-publishing is much more likely to be successful if you already have an established following, but if you're new to an industry, it's essential to start building your book's audience and network early. In fact, many of Blurb's bestsellers credit their success to an active online presence—whether via a blog and courses like Blundell or social media like our next bestselling author, Rachel A. Dawson.
Dawson is a creative, content creator, bookworm, and believer from Richmond, Virginia, who has built a social media community of hundreds of thousands of avid readers and journalers. Over the years, she's shared her reading statistics, book reviews, and personal reading journals. Each time she shared the latter, she would get comments saying that her followers wished they could have a journal like hers—which led to Dawson creating the very successful RAD Reading Journal.
"I would suggest working toward building a genuine platform and presence online through your various channels and weaving in your marketing efforts as part of that, not as your whole strategy," Dawson says. "If you can build relationships and trust with your community and followers over shared interests, they will be much more likely to invest in what you're offering."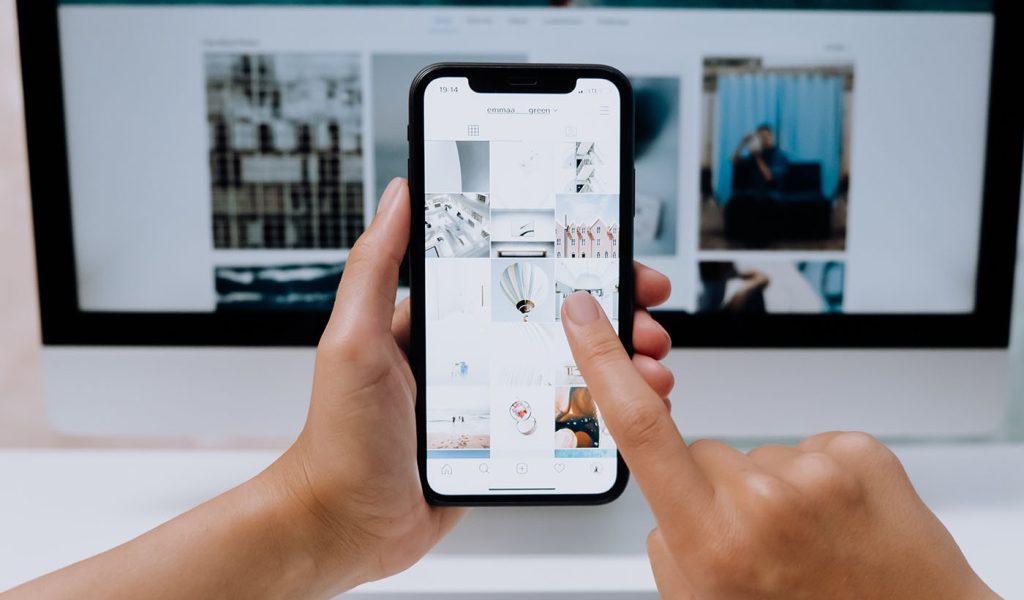 Create a list of interested people
Your book may be so niche that a massive online audience is impossible to find! Consider building a simple list of likely interested people and leveraging them for your launch.
Caroline Boudoux, professor of engineering physics, entrepreneur, and mother, did just that. She first wrote the book she wished she had as a graduate student. Then, she sat down and made a list of people she thought would be thrilled to evaluate the finished product, Fundamentals of Biomedical Optics.
"Make a list of people who might be interested in your book," she suggests. "So interested, in fact, that they might offer to review some of its content."
List in hand, she partnered with a major optics supplier to create a book launch party during a large industry conference and invited everyone on her list. Nearly 100 researchers—what she calls "the geek version of influencers"—attended the party. She followed it up with a website launch and social media posts, finishing by creating a community that shares teaching materials to go along with the book.
Looking for inspiration? Check out our blog post with book ideas for writing a book you can start today!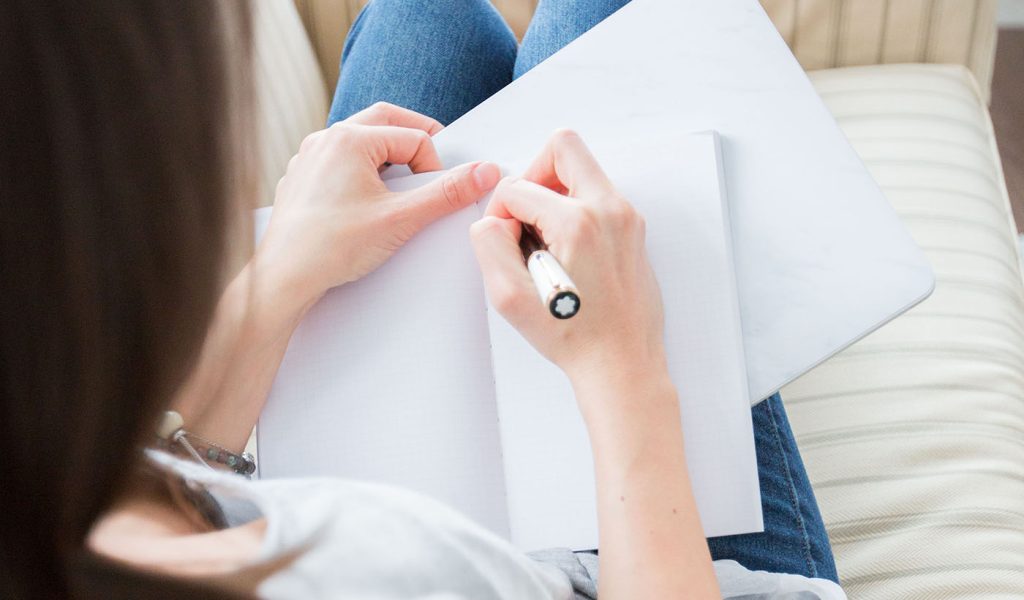 Attend industry events
Even if you have a massive online following or a list of eager, influential people, many bookmakers find new readers at in-person events. Industry networking and speaking engagements are great opportunities to talk directly with potential readers.
Princeton-based flavor chemist John Wright took this approach to sell his successful Blurb book, Flavor Creation 3rd Edition. He realized that there was a strong need for a flavor chemistry book in print—ideal for training and referencing. Once written, he knew that the potential market for his book was fairly small. So how could he get his comprehensive book into the right hands?
Wright turned to public speaking at industry and university events—which has been his most effective marketing approach to date. This tactic, combined with regular version updates, has led to his success. It's especially impressive considering the high price point of his essential guide to flavor creation.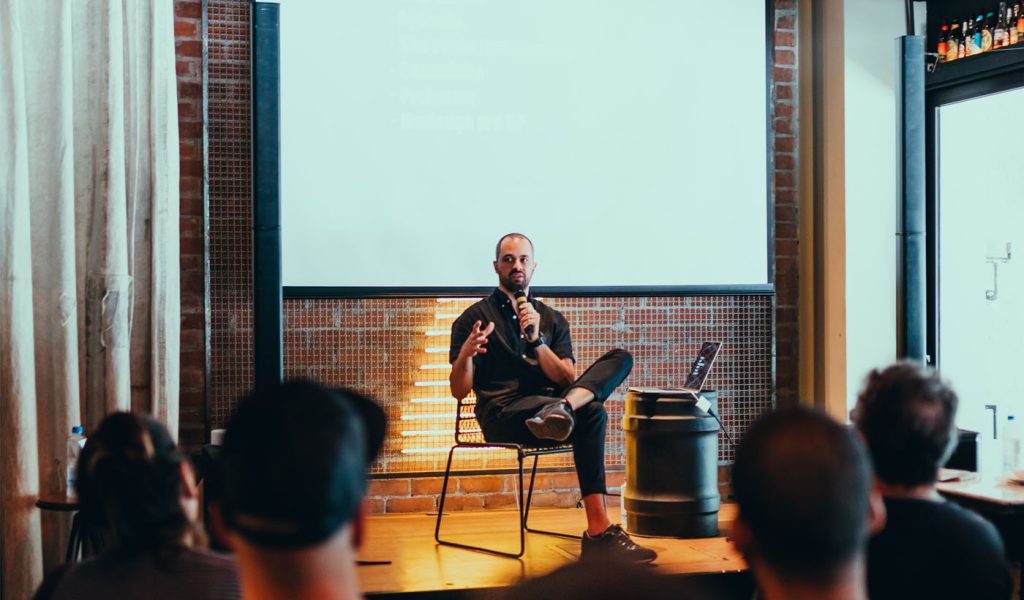 Use audience feedback
You've got people interested, an engaged online community, and maybe even a few speaking engagements. Don't stop now! It's time to incorporate feedback into future versions or new volumes.
That's what Laura A. Wideburg, a Swedish teacher who lives in Seattle, Washington, decided to do with her book Swedish: The Basics. She's so dedicated to incorporating feedback, it's now in its eighth edition!
"Know your audience," Wideburg suggests. "My students have given me a great deal of feedback, and I've published updated versions taking their comments seriously."
Wideburg wrote her book to fill a need for her Swedish language program. Since it's such a small language, there aren't many textbooks to choose from—and none that would work for her adult students looking to visit family in Sweden. So she decided to make her own, complete with short-and-sweet grammar exercises for busy learners.
Thanks to student feedback, she has learned that powerful storytelling and strong characters make her book engaging and keep students looking forward to learning more.
And while there isn't a large market for her book, there is an enthusiastic group of buyers in her classes and in Sweden (who purchase copies for relatives learning the language). Her book and language classes have even been featured on Swedish television!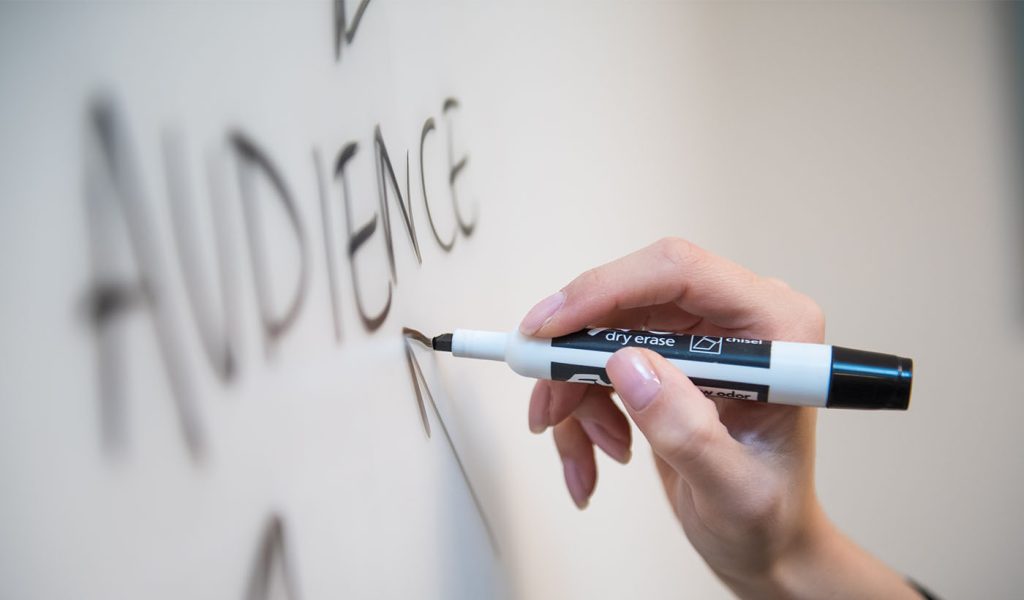 Publish (and then publish again!)
It's often said that the best tool you have as a self-publisher is your next book. Why? Because this gives you a chance to learn from previous successes (and missteps) and reach a wider audience. This new audience may even go back and buy another one of your books.
John C Burt is an author and a creator of reels and music from Sydney, Australia. He's found great success marketing his photography books, including the bestselling Beach at Sunrise, through social media and a thriving photographic community. And he's a great proponent of continually publishing.
"If you are true to your craft and take great photographs, then you have the raw makings of a great book," Burt says. "You just need to be prepared to risk your reputation and try and put your works on display … Do not be afraid to try something new and out there. … Keep trying and keep putting out your own creative works so that people can engage!"
With 58 books and counting, Burt knows a thing or two about trying new things and publishing time and again.
Study marketing
No matter how fantastic your book is, how big an audience is, or how well your work fits a real market need, no one can buy your book if they don't know it exists. Studying marketing is vital for self-publishing authors who don't have access to traditional publishing strategies and don't want their books to become lost in digital noise.
"At first, I felt awkward promoting my book," says La Fonceur, a research scientist, registered pharmacist, and bestselling author of right nutrient combinations COOKBOOK. "But then I thought like a reader: How would someone discover my book?"
Fonceur quickly discovered, "the more you learn, the more you earn!" She began listening to marketing webinars, reading blogs, and testing what she was learning. Once she tried one tactic, she learned and applied the next.
Through her learn-and-test method, she found the biggest success from a few key marketing tactics. And although she stresses not to take every piece of marketing advice that comes your way, here are her top tips for self-published authors:
Promote your books in advance so that readers can get excited.
Consistently build your community (so you have someone to tell about upcoming books).
Add your website, social media, and other important links to the end of your book to keep growing your community.
Attend book fairs, participate in book events, visit libraries—get out in the world to find new readers.
Run social media ads to increase visibility on price drops, new releases, or other updates.
Your books sell your other books. So, writing more books equals more sales.
We'll also add that search engine optimization (SEO) can be very helpful for increasing visibility in search engines like Google. By optimizing your book's web pages, titles, and descriptions with relevant keywords, creating high-quality content, and building external links, you can improve your book's visibility and reach a wider audience. You can learn how to master SEO as an author here.
Last but not least, remember to believe in yourself and be kind to yourself. "Allow yourself to make mistakes," Fonceur suggests. "If you are tired, losing confidence, or getting a negative review, don't quit. Take a break for a few days. Eat well, sleep well, listen to your favorite music, and when you feel better, get back to work."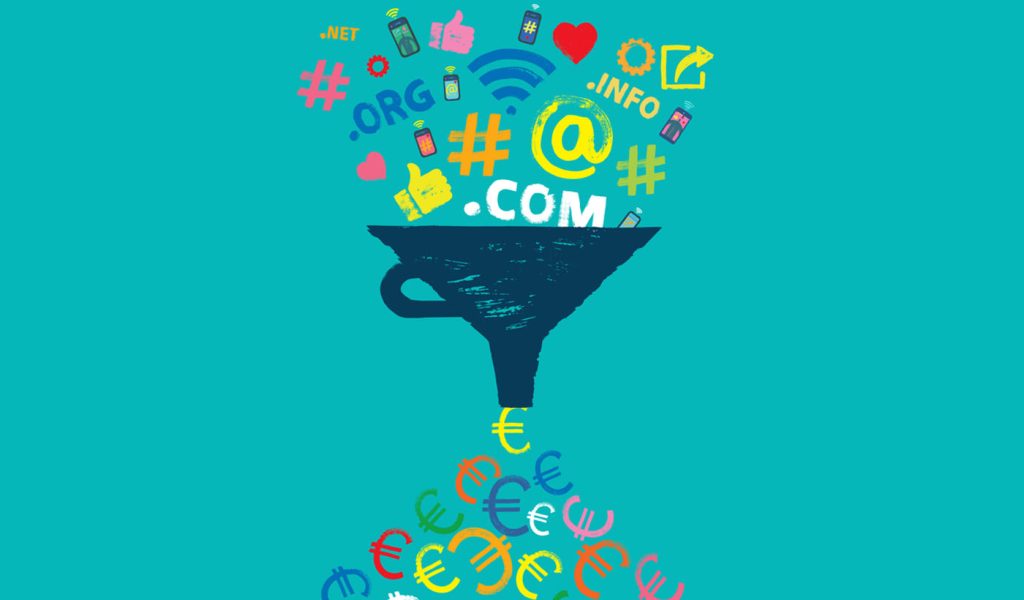 Harness Amazon Ads
Amazon is one of the most popular online retailers for bookmakers, whether traditionally or self-published. Many creators who become Blurb bestsellers take advantage of the platform's expansive reach and powerful algorithms. But with millions of books listed on the site, how do you get yours to stand out?
Eric Lilleør is the owner and founder of Mui Fa Publishing and a Blurb bestselling author and editor. His book, Gong Sau Wong: A Tribute, explores the life and legacy of one of the most respected Wing Chun masters in history, Sifu Wong Shun Leung. Readers also get a free digital subscription to the magazine he edits, Wing Chun Illustrated. This has led to increased magazine readership and book sales since he also advertises his book in his magazine (which both share a target audience).
He started his paid marketing efforts by using Facebook Ads to boost a professionally produced book trailer, testimonial videos, and one-minute audio samples. Each ad drove to his book's landing page—which he wrote using the copywriting framework AIDA (Attention, Interest, Desire, Action).
But Lilleør didn't stop there. "Amazon Ads have helped sell more copies than any other marketing method by far!" he says. "I currently have more than 100 ads running, with more added weekly."
That doesn't mean he's spending a fortune. While his ads have had over 600,000 impressions, he only pays for actual clicks, which he sets for a maximum of $0.34 per click. He has spent time learning how to research Amazon keywords, optimize his product page with those keywords, and then run ads. He suggests you do the same—except from day one!
Hire a marketing team
Although self-publishing gives authors the freedom to take control of their book marketing, which worked exceedingly well for the creators in our last two examples, outsourcing to a team of professionals can sometimes yield even better results.
That's just what Blurb bestseller and transformational coach Jewel Guy did. "​​Creation is the easy part," she says. "We all have something to share with the world. Allow yourself to do it. Then, hire a team of people who have the knowledge and skill to market your book on a consistent basis."
Thanks to her marketing team, she found great success through in-person vending, social media, podcast interviews, and larger media features. Having experts on her side means she can find the best marketing outlets, keep up the publicity, and ensure enough people know her book is available.
Since publishing her first book, Dear Black Men, she co-wrote Dear Black Women with her husband, Desmond Guy. They continue to create healing tools, workshops, and impactful events for the entire Black family.
***
Ready to turn these tips into action? Self-publish your book today.