Do you find yourself recommending certain things to people again and again? Something about that book, that movie, that game, that artist that just makes you want others to know about them, too? When I asked my fellow Blurbsters for their own suggestions I received an entire Google doc's worth of entries, across several categories. Here are just a few of them.
Read
This bestseller by a famous choreographer provides advice on developing a daily creative practice. Her personal experience and recurrent exercises help you think about the purpose and the process of our creative endeavors – Elizabeth B.
This is author Ben Hatke's first graphic novel, written to give his daughters a comic book hero to whom they could relate. I picked up the first book for my goddaughter, but couldn't help reading it myself. – Caleb C.
Watch
The Disappearance of Eleanor Rigby
This film follows a couple in NYC and details how they are dealing with a tragedy. (It is never completely clear what happened.) This film watches the way Hemingway reads. You have enough information to follow, but the audience is never clearly told what is happening, which forces you to navigate your own assumptions. – Milena C.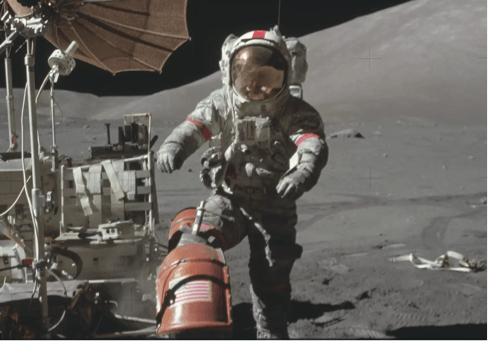 The Apollo Mission Photos as a Stop Motion Journey to the Moon and Back
The fantastic folks at the Project Apollo Archive have collated almost all the images from the Apollo missions in high-resolution for us to pore over on Flickr. Well, one filmmaker has made that collection even better – by turning it into a stop motion video. – Ryan Thomas C. O.
Admire
The Super School Project is an open call to reimagine and design the next American high school. In towns and cities far and wide, teams will unite and take on this important work of our time; rethinking and building schools that prepare our students for the rigorous challenges of college, jobs, and life. Together, we can transform communities and build schools that inspire new possibilities. Over the next few months, we will accept your proposals. Then we'll partner with the winning teams and provide them expert support and a fund of $50 million to support at least five schools over the next five years to turn their ideas into real Super Schools. – Eileen G.
Listen
This is a daily podcast going over one minute of the film Goodfellas, every day. Featuring one of Blurb's employees, Josh Flanagan as co-host.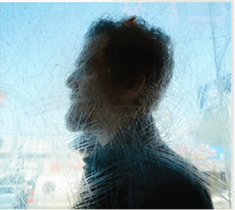 Glen Hansard (born 21 April 1970) is an Irish songwriter, actor, vocalist and guitarist for Irish group The Frames, and one half of folk rock duo The Swell Season. All of the emotions you'd expect from an Irish musician. – Brenna L.