We've hit the road to join the great, global conversations about books, photography, and art. The Blurb Roadshow was launched in the fall of September 2015 with the goal of connecting with our community on the ground, in person, face-to-face, while creating really unique events and experiences. We traveled to over 10 cities, met with hundreds of customers and partners, and hosted dozens upon dozens of events. Content Director Milena Canizares gives a recap of the Blurb Roadshow in Britain.
After a few blissful days in Amsterdam, where we got to learn from our Dutch friends (and customers) about what gets their creativity flowing when it comes to books, we landed in London. The best thing about London? How one single place can combine so many amazing creatives from around the world in one city's borders.
[big_title2]Project Spotlight[/big_title2]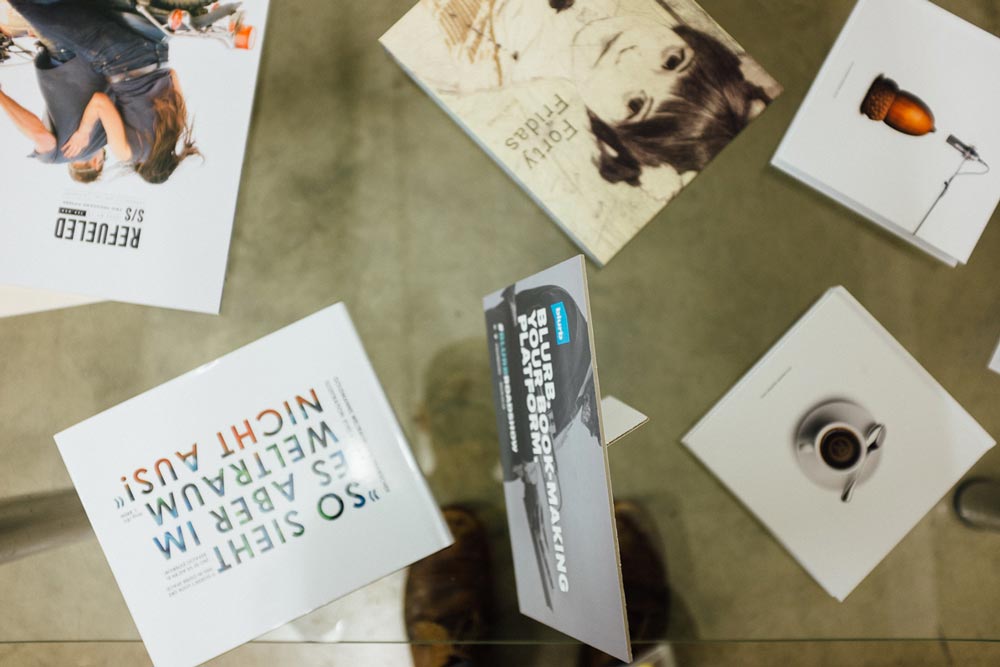 We hit the ground running and started the week with a customer meetup at The Hoxton (hotel) in London's trendy Shoreditch neighborhood. Around 150 of our favorite customers showed up and told us about all of their amazing book projects. We snacked on lemon tarts and sipped champagne as we talked all things book. They showed off a large photo book project to raise funds for water in developing countries. A poetry book that would work best for trade since they're priced to sell. And there were also a ton of personal photography projects that started from one single photo and eventually evolved into a beautiful book.
We traveled to over 10 cities, met with hundreds of customers and partners, and hosted dozens upon dozens of events.
[big_title2]Designers and Drinks[/big_title2]
Next we hosted the D&AD Craft Cocktail Party, which is where all the judges at D&AD grabbed a drink and chatted design and advertising. With judges from all kinds of backgrounds, it was interesting for them to chat before the actual festival, which kicked off the next day. We spent three days talking to the students and designers about their thesis projects, dream travel books, and how our plugin for InDesign and book module in Lightroom simplify the book-making experience since they are already using these tools.
[big_title2]Books to Build Business[/big_title2]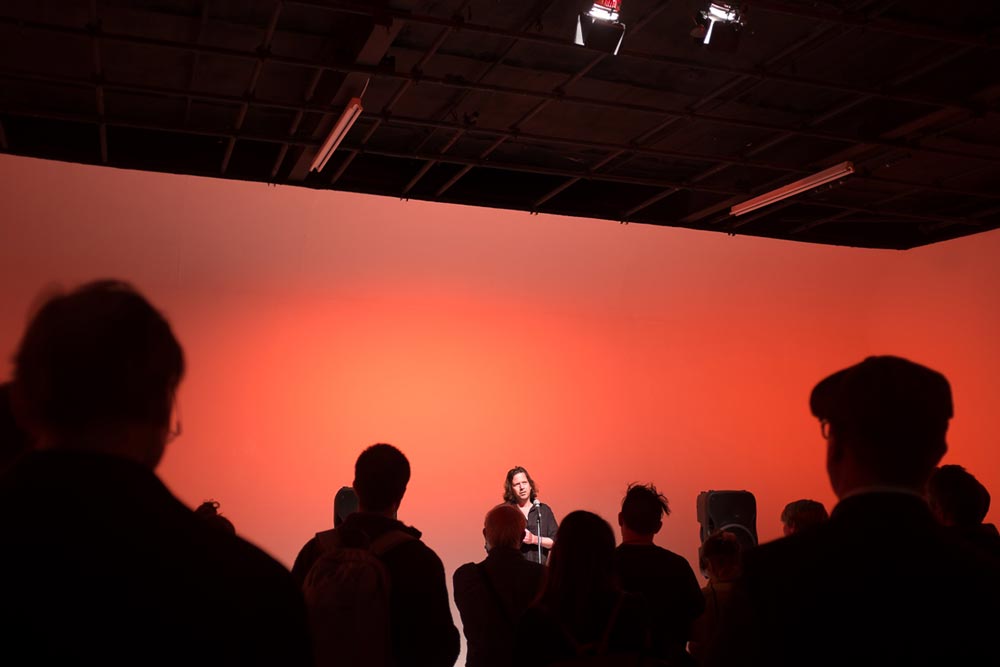 By Thursday, we were ready for some nightlife, and some more one-on-one time, which is how we ended up at Holborn Studios. Jason Joyce, photographer extraordinaire and avid Blurb book-maker, gave a talk about how he uses books to build business. When working on any photography project for a client, he is always thinking of how he can book more business by curating photos from a shoot and putting a complete book in front a client. This extra step (on his own time) is what sets him apart and ensures his working relationships grow from one project to the next. Thanks for the tips, Jason!
[big_title2]Big dreams, fun projects[/big_title2]
On Saturday, we worked with It's Nice That on a creative projects that had up dreaming to no end. What if you could come up with a micro nation? A fantastically new place all from your own imagination? (Well, you and 10 other creatives, really.) What would the place look like? What would the passport and flag design be? What would people wear and what kind of homes would they live in? Luckily for you, you can find out. Since the creative team behind this micro nation is putting it all into a book this summer. (Stay tuned!)
Our last London event was held at Café Royal, near the architecturally-stunning Regent Street. We partnered with Byte the Book and hosted a panel that discussed how the publishing industry is changing when it comes to books. Our very own author, Kathy Slack, talked about starting from a place of passion and creating, with a goal of getting her recipes out there into the world. Stephanie Jackson, publishing director at Octopus, explained that, these days, the story behind the book really does matter just as much as the book itself.
Which is how we, at Blurb, really feel about it too: There's you the author, your idea or passion, and the possibility of a book. And when you put those three things together, you do more than make a book. You create a legacy.