Branding is essential to any successful photography business—whether you're a company, freelancer, or independent contractor. When you have a strong brand that resonates with your target audience, you can attract more customers and build lasting relationships with them. That's because a solid brand strategy will help differentiate you from the competition and stand out in a crowded marketplace.
Branding shapes how people resonate with your work—how they see, experience, and perceive you as a photographer. It's also a reflection of your values and goals. An effective branding strategy starts with understanding who you are as a photographer and what makes you unique. From there, your branding will touch every part of your business: your logo, color scheme, fonts, website, social feeds, and more.
But how do you brand yourself? It can seem daunting, especially if you're just starting. Here, we'll explore tactics for branding yourself as a photographer—from finding your story to creating an effective logo to building an online presence. Let's go!
How to create your brand as a photographer
Creating your photography brand isn't always easy. You may have many interests and talents, making it difficult to shoehorn yourself into one category. This eight-part branding guide will enable you to better understand and communicate who you are as a photographer.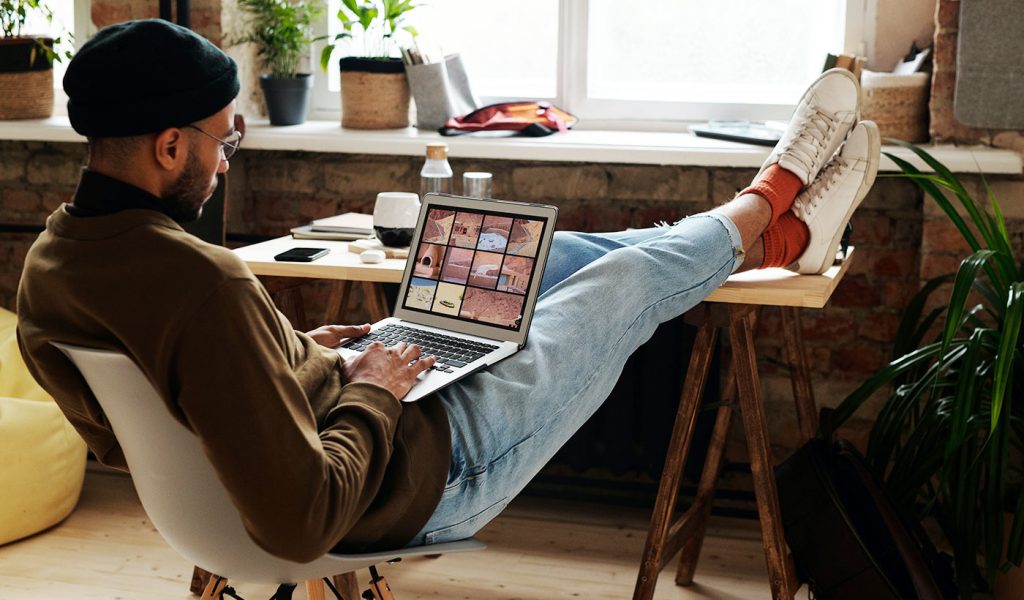 1. Reflect on what inspires you
You might already have a clear idea of the style or type of photography you love or are best suited for. But before you double down on that as your identity, take a moment to reflect on all of the photography genres that inspire you.
During this exercise, reach beyond your personal experiences or previous work. Get out a notepad, explore the work of other photographers in other industries, and jot down what sparks. You may find inspiration from unique and unexpected places.
This initial exercise aims to zoom out from the current photographer you consider yourself to be and observe what other interests, traits, or genres stoke your passion. Think about the future you, a photographer with even more depth and mature tastes. What does that photographer's work look like?
It can be tempting to categorize our creative pursuits in a way that's very linear and one-dimensional. And while it's smart to stay focused and hone your authority in a particular style or genre of photography, part of playing the long game as a professional photographer is acknowledging how your craft is evolving. 
2. Identify your niche expertise
A fundamental step in branding your photography business is determining what makes you special as a photographer. Call it your niche specialty, USP (Unique Selling Proposition), or X factor; these characteristics make your work unique and original.
You might already know what you're good at: "I am a product photographer. It's who I am." That's great, but we need to go deeper. What specifically sets you apart from other product photographers?
Write down answers to these questions, paying attention to words or themes that keep arising:
How is my photography style unique from other photographers in my space?
What about my experience or vision gives me an edge?
What are my core strengths and weaknesses?
Who do I enjoy working with most? And who enjoys working with me?
Solid answers to these questions can help clarify your brand identity and how you position yourself in the world. The idea is to brainstorm beyond conventional labels like "I do wedding photography" or "Photojournalism is my thing" and uncover creative ways to describe how and why you do those things.
For the wedding photographer, perhaps your talent lies in capturing the love story behind two newlyweds and communicating that through your work. Or for the photojournalist, maybe it's your eye for emotion and capturing the feeling of a particular scene or place. Think beyond labels and identify the strengths and characteristics that make you an expert in your genre.
3. Pinpoint your target clients
Target market identification is part of the branding process that crosses into the marketing world. It's about effectively positioning your photography brand to market yourself to a specific set of clients.
You've already begun the work in the last step by thinking about clients you've loved working with in the past. Now it's time to get clear on the type of clients you want to work with in the future.
Write down answers to these questions:
What kind of clients have I had success with in the past?
What industries do they work in, and what common interests do they share?
What do these clients look for in a photographer? What is the most important deciding factor when hiring one?
For example, if fashion photography is your passion, you'll want to identify the types of professionals who may hire you. This could be fashion designers, product managers, brand executives, or event marketers. Drilling down more, you might discover that your streetwear editorial angle makes you perfect for developing relationships with niche magazines, or your haute couture runway experience would help you secure gigs at high-end fashion shows and events. Keep going until you have a clear picture of who you're targeting—including their industry, age, interests, media consumption, and so on. The more specific, the better.
This process should involve some research and introspection. Pinpointing your perfect clients will help you generate ideas on assembling your website and portfolio, including what genres or themes to emphasize and the specific shots that will help land your dream jobs.
4. Research your competition
Once you've determined your niche and target clients, conduct a competitive analysis and see how other photographers in the space position their services. Scour social media and search engines to compile a list of direct and indirect competitors.
Returning to our fashion photography example, direct competitors might be runway photographers for high-end fashion show events in Paris. Indirect competitors might be more generalized fashion photographers who work with luxe brands and designers for catalog and magazine shoots in Europe.
Once you've pinpointed a handful of competitors, research their business models, brands, and marketing mix. A lot can be learned from checking out their websites or social media presence. Look at their portfolio, logo, color scheme, copy, and other aspects that reflect their identity. You can even use Facebook Ad Library to see their social media ads.
In addition to the surface-level elements, try digging deeper into their services, pricing, customer reviews, and other business-related factors. Take notes on what you like and dislike or what's working well. This way, you can learn to position your brand against their weaknesses while honing in on your strengths.
This exercise in competitive research for photographers is critical in helping you shape a unique brand that is genuinely you. It's also invaluable in helping you determine your offering, your pricing, and other marketing considerations to prompt prospective clients to choose you over the competition.
5. Define your brand's values
For freelance photographers and solopreneurs, defining brand values might feel like an unnecessary step more appropriate for agencies and organizations. But as your brand comes to life, you'll find these guiding principles useful in keeping your photography business on track.
Your brand's values coincide with its mission and vision, which are each intertwined yet serve different purposes in defining your brand.
Brand Mission: The purpose or reason why your photography brand exists and does the work that it does.
Brand Vision: The future aspirations for your brand and what you hope to achieve.
Brand Values: The standards you follow and uphold to pursue your brand's mission and vision.
Simply put, your brand values are the beliefs you stand behind as a business. They serve as the overarching compass guiding your decision-making, behaviors, and underlying brand story.
For some photographers, promoting diverse and inclusive storytelling is a core work value. For others, it's about prioritizing sustainability and climate awareness. Think about what matters the most to you as a photographer and how you can bake those ingredients into your mission, vision, and values. Then write them down, take a break, and keep returning to them until each written statement feels concise, true, and stable.
There will be times when you'll be faced with difficult decisions. But your written core brand values will remind you what's important to your business and the people you're serving, significantly reducing the friction in decision-making. Adding these three elements to your website, portfolio, or brochures will also help clients who resonate with your values say yes to hiring you!
6. Design your brand identity
Now for the fun stuff: creating the client-facing elements to express your brand's identity. This is crucial to your photography business, as it helps you establish a memorable and recognizable presence.
Your photography style, genre, and the overall visual aesthetic of your portfolio are the foundational factors that shape how people think of your business. But before potential clients dive into your body of work, they'll see your brand identity—which can be the difference between scrolling deeper into your portfolio or bouncing from your website. Here are the most important elements of a brand identity:
Invest in a logo
Your logo visually represents your brand's identity and is key to portraying a professional and polished image. Unless you're graphic design savvy, consider hiring a professional to design an eye-catching and unforgettable logo that reflects your photography style and brand values. Ensure your logo is versatile and can be used across different platforms, like your website, social media, and print materials.
Select a color palette
Be sure it aligns with your brand style and personality. Consider the emotions you want to convey to your target audience and choose colors accordingly. Warm tones like orange and red evoke excitement and passion, while cooler tones like blue and green convey calmness and serenity. These colors can provide a baseline for your portfolio, website, logo, and social media graphics.
Choose a font
Keep it legible and aligned with your overall brand aesthetic. Consider combining two fonts: a bold font for your headlines and a complementary font for your longer marketing copy. Consistent font usage across all your materials and channels helps create a cohesive and professional look. Check out our typography best practices for inspiration.
Hone your brand voice
Think of your brand voice as your brand's written personality. So is it straightforward and to the point? Casual and playful? Formal and authoritative? Whatever you choose, remain consistent in your messaging so people know what to expect when engaging with your photography brand.
Remember, while your brand voice should remain constant across all channels, it's important to consider adjusting your tone and language depending on who you're talking to and the situation. For example, you may choose a more professional tone when planning a shoot for a campaign to combat domestic violence than when engaging with your followers during a giveaway on Instagram.
No matter how your photography business identity shapes up, ensure all elements harmonize and reinforce your unique brand personality and values.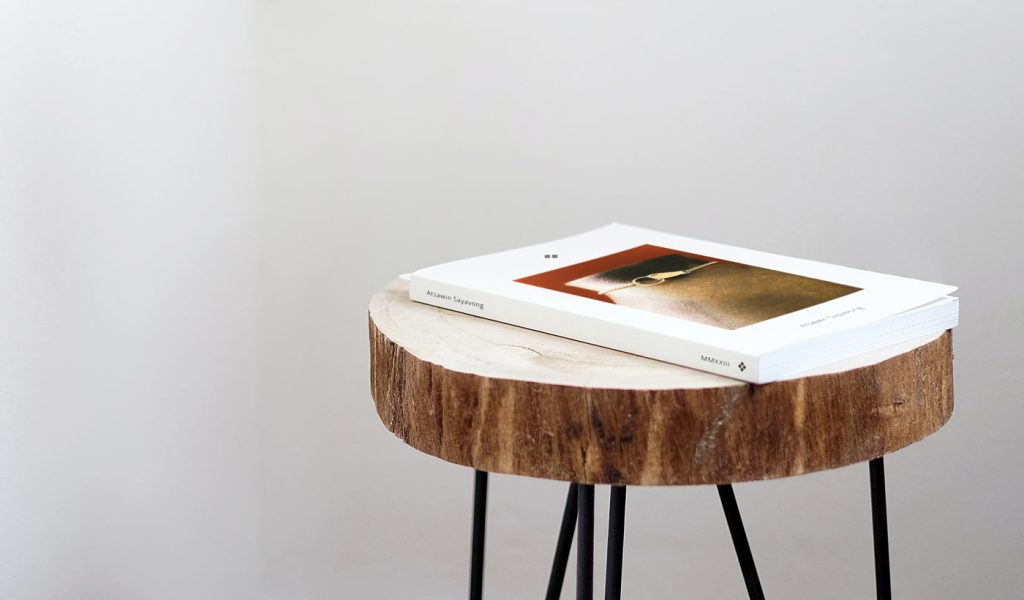 7. Create a photography portfolio
Building a photography portfolio is essential for showcasing your work to prospects and proving your credibility. In fact, it's the primary way potential clients decide whether to hire you. Whether digital or printed, a well-curated portfolio is a must if you want to make it in the industry.
While we have a complete guide to building your photography portfolio, a few things are too important to leave unsaid:
Be selective. Your portfolio should only feature top-tier shots representing your industry, techniques, and expertise. But do show a variety of samples that highlight your strengths and unique style.
Tailor your work. Customize your portfolio to your future client's needs. Use samples that best depict what you know each client is looking for.
Get organized. Your portfolio should be easy to navigate, so make sure it's well-structured, labeled correctly, and displays your work in an aesthetically pleasing way.
Brand your book. Add your logo, color scheme, font, and brand voice. Your portfolio is an effective tool to show off your new brand identity! 
When creating your photography portfolio, choosing the format is another critical consideration. Websites are accessible and easy to share, increasing your chances of being discovered via search or social media. Hard copy photo books are impactful for interviews, events, and other in-person situations where you can hand your book to someone—plus, you control how your photos look, unlike when digital work shows up on an uncalibrated monitor. We suggest both!
8. Leverage branding to instruct your marketing
Branding plays a pivotal role in guiding a smart photographer's promotion and marketing efforts. It is the foundation for crafting a cohesive and impactful marketing mix that aligns with your brand image, goals, and values.
There are a million ways to market yourself, so let's explore how your brand can influence your marketing in broad strokes, channel by channel.
Social media
Your brand identity and target audience will likely dictate the social media platforms you choose to be active on. For instance, if your brand image is vibrant, youthful, and radiant, platforms like Instagram and Pinterest may have the most traction. But if you have a professional image that's more strategic, industrial, or business-oriented, LinkedIn or Facebook is likely to be a better fit.
Networking and events
Your brand personality and values should also inform the networks and events you engage with. For example, if your brand is focused on wedding photography, networking with wedding planners, bridal boutiques, and other wedding vendors can be very beneficial. On the other hand, if your brand specializes in commercial photography, attending industry-specific events or joining local professional organizations can open doors to potential clients.
Ad targeting
Your brand positioning can also influence the advertising you should pursue as a photographer. For instance, if your brand is about adventure and outdoor photography, buying ads with tourism boards or cobranding with outdoor lifestyle or gear companies is a strategic move. On the other hand, if your brand focuses on corporate headshots, paying for ads targeting businesses and professionals in finance, law, or real estate may be more appropriate.
Content creation
Your brand story and values can also shape your content creation strategy for digital marketing, content marketing, and search engine optimization. Creating content like blog posts, videos, carousels, slide shares, or social media posts can help you gain marketing traction. Your photography work repurposed in creative ways can further help grow your brand authority, connect with your target audience, and enhance your online presence.
Create your professional photography brand now
Branding is a powerful tool that should shape your photography marketing efforts and overall company vision. It's a guiding compass amid a competitive landscape and a promotional tool you can leverage at any point in your career.
Now you know how to reflect, research, and build your brand. We can't wait to see the final product!
***
Blurb is an indie publishing company that can help advance your branding efforts with professional bookmaking tools and print-on-demand portfolio-creation capabilities. Learn more about our offerings at Blurb!