Every quarter RIBA, (Royal Institute of British Architects) opens its beautiful 1930s Art Deco headquarters in London. Late into the evening, they host architectural fans for cheerful mingling and serious discussion. This June, Anthony Hoete talked about the topic of bricks and books.
Hoete, the director of WHAT_architecture, argued that the book has surpassed the building as the legitimate means of architectural expression. A prodigious book producer, he uses Blurb to make all of the firm's books for their projects, from an eco-tourism hotel in New Zealand to an Olympic landmark and children's centers and housing in London.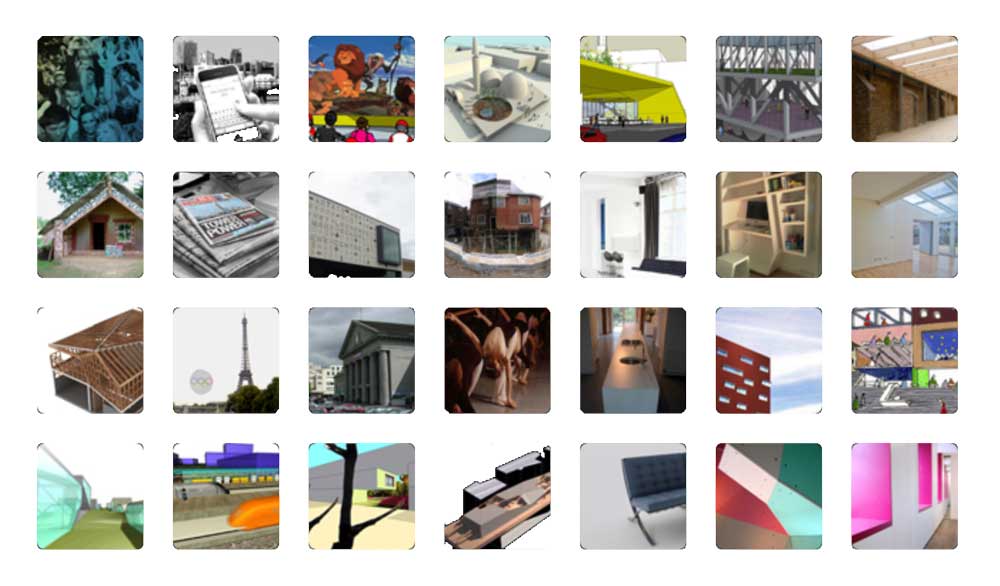 Anthony talked about Vitruvius, Roman author, architect, and engineer for Caesar, and his 10 Books on Architecture, first produced in 34AD. It was a commanding start, noting that the history of books and architecture are closely entwined. Architectural books are both manifestos and portfolios, according to Hoete, but he also championed a third form: as manual.
The WHAT practice makes at least one book from every project, sometimes doing a version of the finished building and another of what they had originally wanted it to be. WHAT uses a great color-coded scheme for their library to signal the book category, and this in turn had started to influence their design process. A recent nursery project had a lime green wall to match the same pantone color they used for their educational book category in the library.
Anthony's message was clear—if only 10% of today's designs are actually built, how can those building ideas live on? In books, of course.
RIBA's summer event fell on June 21, the longest night of the year and a large and a youthful crowd of about 1,000 swarmed the building, listening to lectures and debates and inspecting the current exhibition, "At Home in Britain: Designing the House of Tomorrow," as well as new installations. Many of the conversations covered RIBA's current program on community architecture, where design and build becomes a force for good in a neighborhood, with examples from Peckham, a borough in southeast London.
It was exciting to reflect on the history of architecture and books, and even more fun to join a great crowd to dream about what both could become.