Connecting with People – By Davis Hilton
Photography is my way of connecting with people. Raw emotion, light, shadow, and human form fascinate me. Permanently freezing little moments that might have otherwise been completely missed is magic. My name is Davis Hilton. I am a young photographer living in Portland, Oregon, and creating portraits is my passion in life.
"Photography is a way of feeling, of touching, of loving. What you have caught on film is captured forever… It remembers little things, long after you have forgotten everything." – Aaron Siskind
When I was first approached with the offer to work with Blurb, I was thrilled! I've never created a physical portfolio, so I knew immediately what my book should be.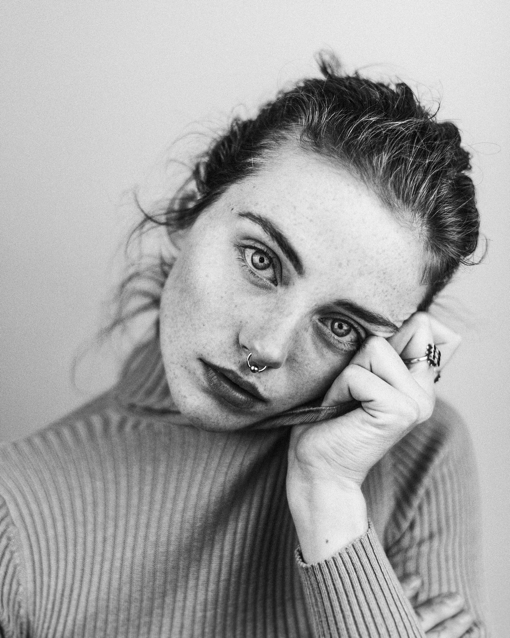 The time that followed was full of progress and adventure. I explored the beautiful waterfalls and beaches of Oregon, met many new models, and created new work that I was proud of. It took a few pairs of ruined muddy shoes, some late nights in the studio, and long nights editing photos, but I finally had content that I knew I could publish in a book and be proud of the result.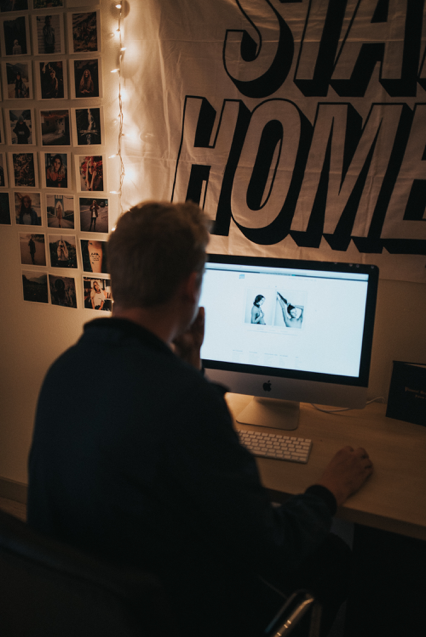 To be honest, Blurb made my job easy, and when I created an account online, it only took me a handful of minutes to figure out how to import, edit, and lay out photos in a manner that was simplistic and fitting for a portfolio. I really enjoyed their photo services and even recommended it to family members and my following when I was finished as anyone can use it. It is also a great resource for professionals, and they offer plug-in's for tools that creatives use like Adobe InDesign and Lightroom. Win – win.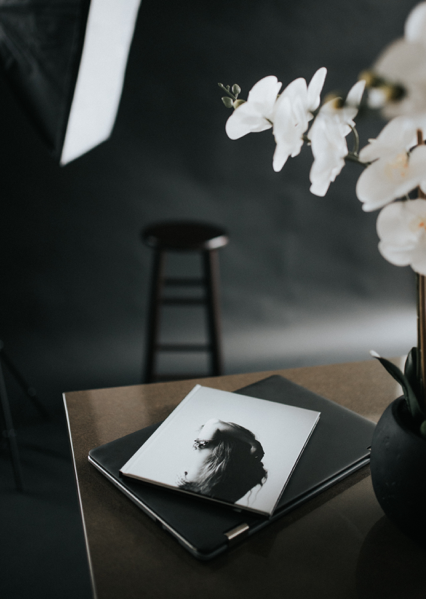 My favorite part of the entire process is when the book arrived. I remember seeing it on my porch, and freaking out while unwrapping it. Seeing my photos in full size print was so incredible and it changed my perspective of my own work as a whole. I loved showing each of the models who helped to contribute to my book their spread and seeing their reactions. There is something so rewarding about seeing something you created together and having it as a tangible product. I highly recommend to all photographers to print your work and see it firsthand, especially if you haven't done so yet.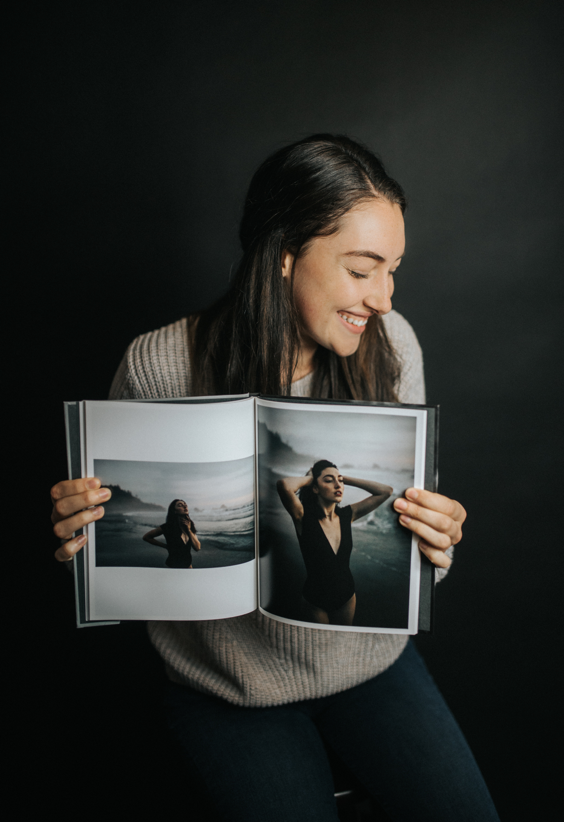 My overall experience with Blurb was amazing and I plan on using them again to create more physical work that I am proud of.
My Signature Style – By Minh Tran
My background is in architecture, but I have been working primarily as a freelance graphic designer – catering to clients in the arts, fashion and interior design industries. Photography has always been a hobby but that really changed when I discovered Instagram about three years ago.  Over that time, I really had the opportunity to hone my style as a photographer, which I would say is about purity, contemplation and timelessness. In my images, I try to distill the scene into the essential elements, and try to find its beauty in light, geometry or mood. My goal is to create an image that could belong in the future, or the past.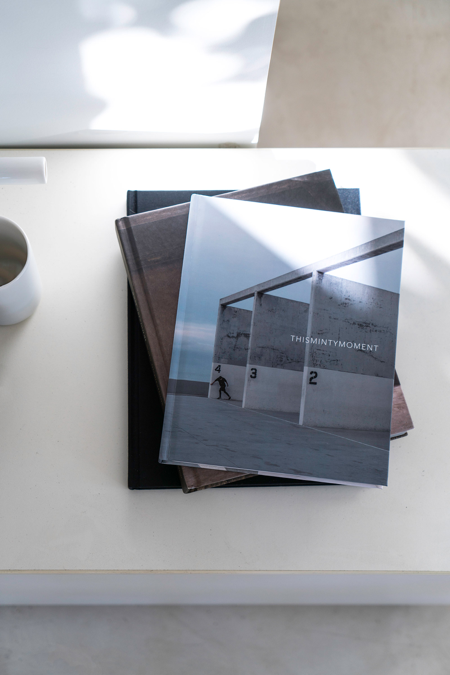 During my time working as a graphic designer, I have used Blurb to create books for my clients. I used it because of the quality of the product as well as the ease of creating the book with the platform. So when it came time for me to create a portfolio of my own photographs, I immediately thought that Blurb would be a perfect choice.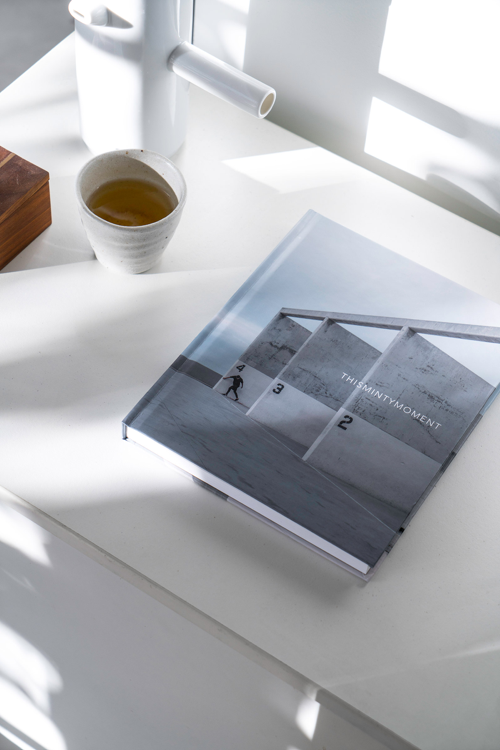 I created this book using inDesign and installed the plug-in that Blurb offers on the website. Using the plug-in, I just selected the type of book I wanted to create, specified the paper choice, and the number of pages I wanted it to be. The plug-in then creates the actual inDesign templates where I can just place my images and text where I want. Before hand, I made sure that all of my images were high resolution enough so it's suitable for printing. And since I had used inDesign before, this process went fairly quickly and I was ready to upload the book in no time.
The uploading process was fairly easy and could be done right within the inDesign module itself, and it was so nice that I didn't have to go back and forth. Depending on the size of the book, it could take a while to upload depending on your internet connection. I have relatively fast cable internet and was able to upload the book pages and cover all within just 20 minutes. I placed my order and then it was time to wait for the book to arrive!
About a week and half later, I was super excited to finally be receiving the book. The book looks very professional – sitting on my coffee table, you couldn't tell whether it came from an independent printer or a big art-book publisher. The quality, from the satiny smooth cover, to the substantial matte paper, were exceptional. The weight of the paper really elevates the imagery even more.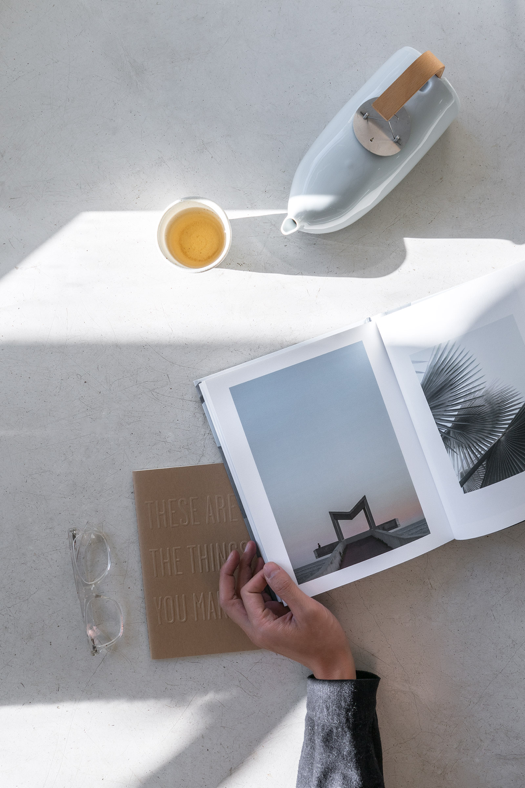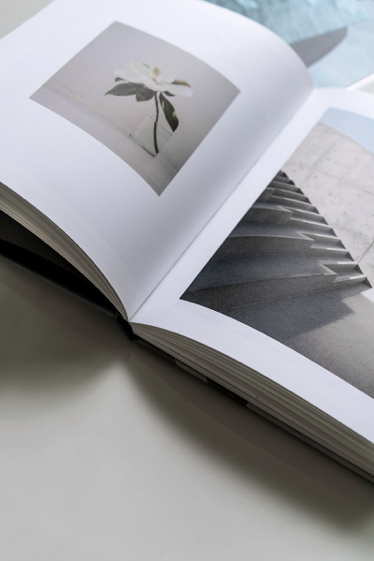 All and all, this has been a very rewarding experience in putting my book together with Blurb. The part that took me the longest was probably selecting which images I wanted to use for the book. The actual process of pulling it all together using Blurb was actually the quick part and I know I'll use them again!