Last month, we hosted our #CreateGiveBlurb holiday contest, where we encouraged our community to submit photo or video of a Blurb book they either gave or received this year. Winners receive 1 of 3 photography prize packs, including a Fujifilm X-100T camera. With thousands of amazing entries, it was hard to narrow it down to just 3! But today, we're excited to announce our winners and the stories behind their photos.
First Place: Tenley Clark, @TenleyClark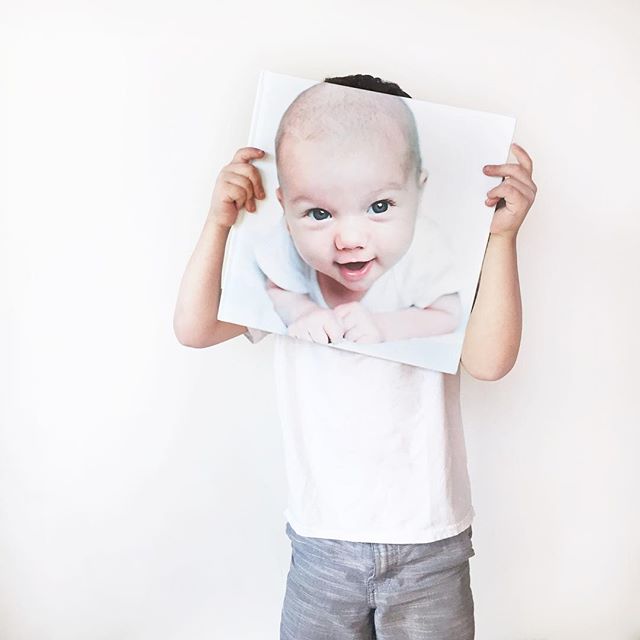 "Every year before the new year, I make a list of goals. I also make a goals list for each month, week, and day, but that's besides the point. On that list every year for the past few years has been to catch up on my own family albums. I think people assume that, because I am a photographer,  I am super on top of this stuff. But because I spend so much time on client work,  my personal photos went untouched for a while. I sadly just recently looked at pictures from friend's weddings and a Christmas that I had never even seen before. I'm so behind I literally just made Zachary's second year album! These albums bring us so much joy, and I can't wait to add to them and have our memories finally printed, as they should be. For anyone who is curious, I use BlurbBooks for my personal albums. I love that I can have a ridiculous amount of pages to fit my zillion photographs and the upgraded paper option is great. Plus the Lightroom book module makes it easy-peasy to make them."
Second Place: Cyrus Tookes, @ct00kes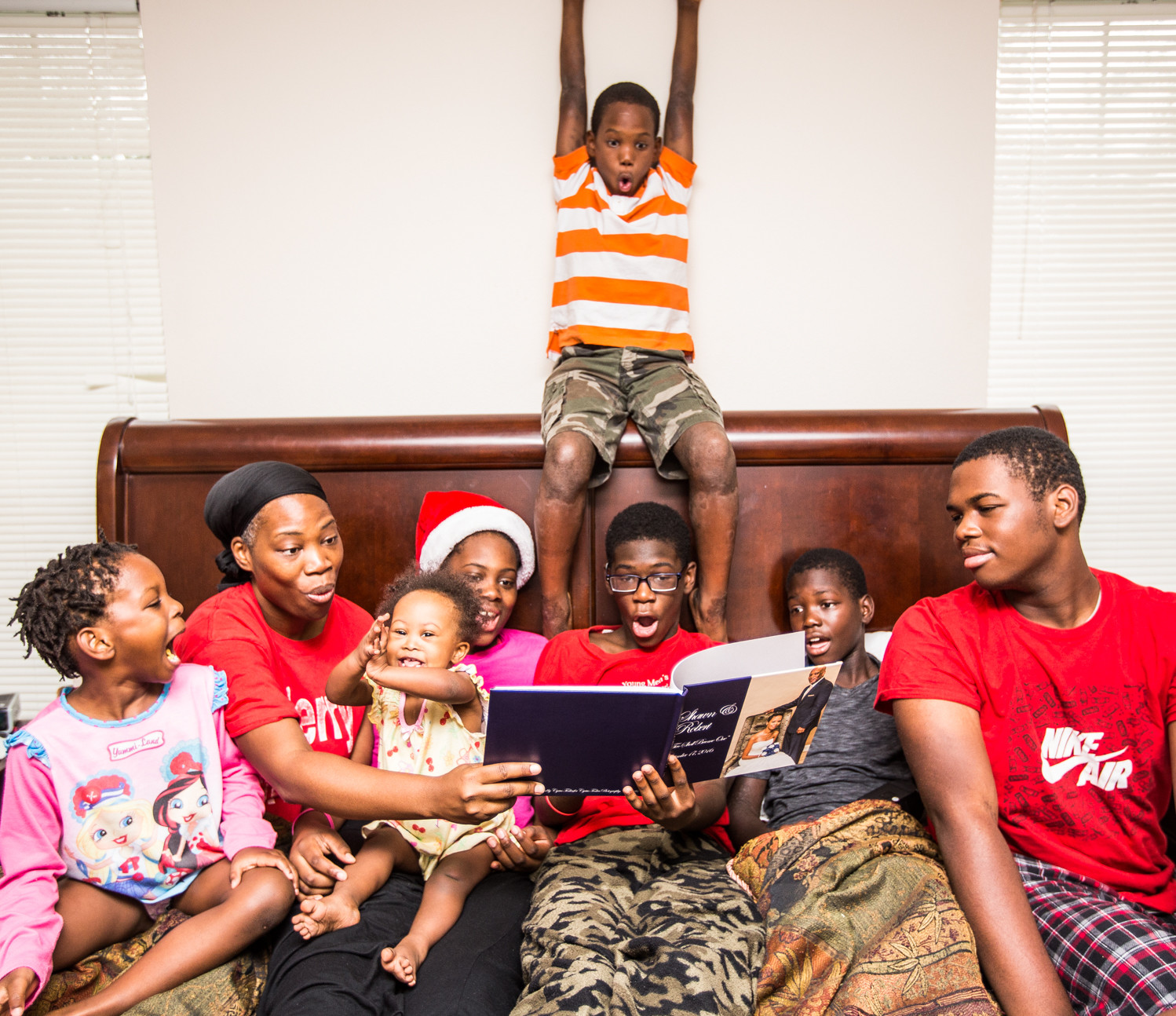 "As you can see, we have a very large family and it is common for them all to collect in Mom and Dad's bed on any given morning. Such was the case this morning! We were looking at one of the many Blurb books I have put together for my clients that I had recently received. My family members are my biggest fans and biggest critics, so the look on their faces is one of great appreciation for one of the "money shots" I got during a recent wedding reception. Good times indeed. I love what I do."
Third Place: Simone Anne Lang, @simone_anne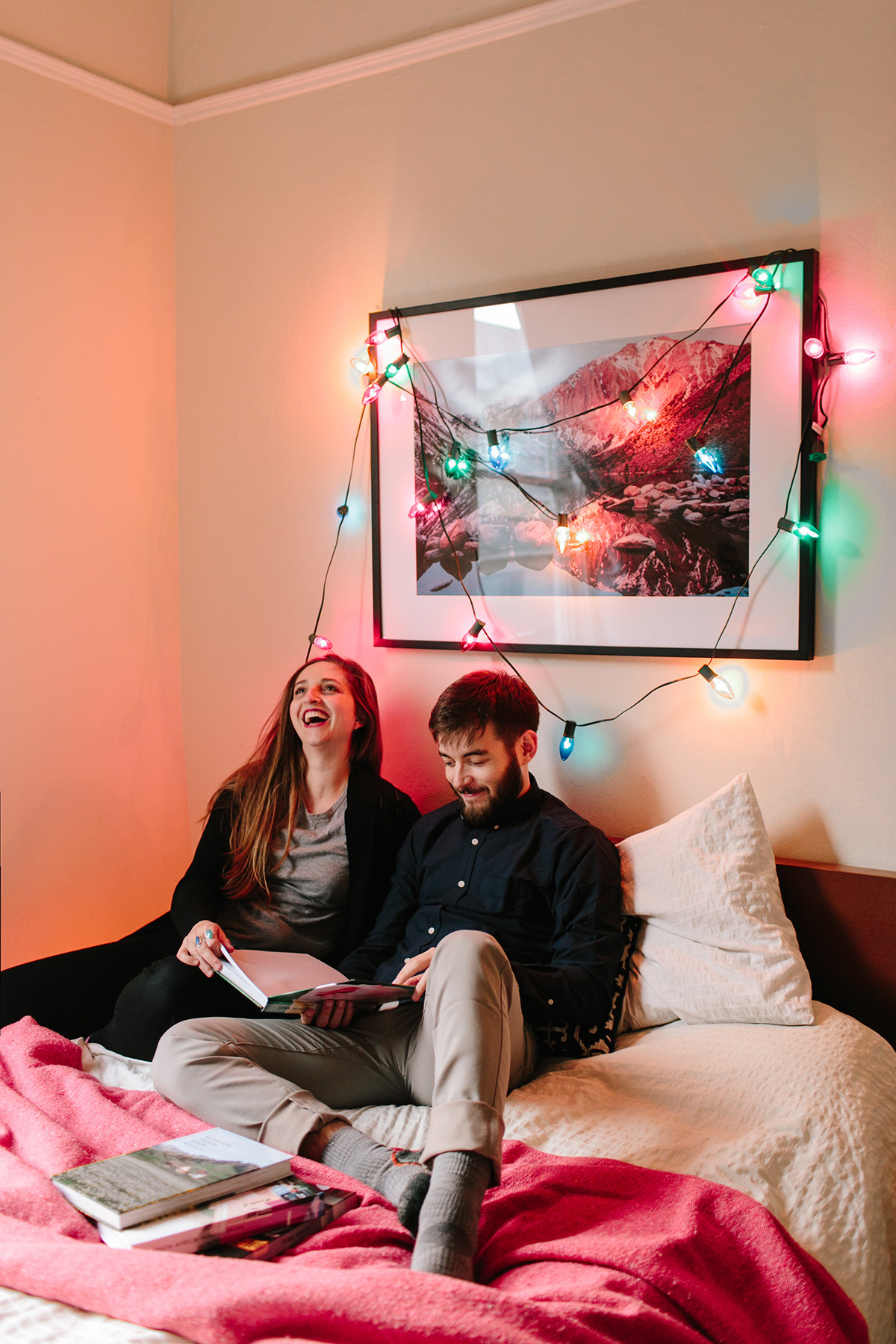 "I surprised Sam with two big, beautiful 300+ page photo books of a few of our international trips this year. Such a beautiful and memorable surprise really helped to make the holidays memorable this year! I am so happy to have our photos printed out in a tangible and beautiful format. Sitting around on Christmas morning we flipped through the pages and reminisced about such memorable trips, getting excited and planning for future travels. We even brought the books to Christmas dinner and shared the images with friends and family – it's so much nicer to have the beautiful books than to show people photos on a computer or our phones. This leads to so many fun conversations and funny stories! Thanks @BlurbBooks!"
Thank you to everyone who participated in our #CreateGiveBlurb contest!