The cost of self-publishing a book falls on a broad spectrum that varies from project to project. In short, it can range from several hundred dollars to several thousand. According to the latest data from Reedsy, publishing a book can cost between $500 and $4,800—quite a large spread to budget from.
What's more relevant is the cost of each necessary publishing component. The overall expense of publishing is ultimately determined by the cost of services like editing, formatting, cover design, and marketing. Also, the book's genre and word count impacts the final bill.
Let's compare two polar-opposite books. Self-publishing a novel with a 90,000-word manuscript may require substantial editing from professionals, which could rack up several thousand in fees. On the other hand, a simple photo book you design yourself may be dramatically cheaper.
Unfortunately, the unsatisfying but honest answer to this common question is, "It depends." But by assessing what's required to bring your book to life, you can figure out a rough estimate of the overarching cost.
Estimating the cost to self-publish your book: what's involved?
Self-publishing differs from traditional publishing in that the barriers to entry have been knocked down, but the upfront costs to you as a creator are higher. 
So, how much does it cost to self-publish a book? There are four phases of the process where you'll incur costs to publish a book.
Development: In addition to actually creating and developing the content of your book, the bulk of the development costs involve phases of editing, cover design, and formatting your book for production.
Production: The actual printing costs of publishing a book depend on whether you choose print-on-demand (POD) or offset printing. Thanks to technology, POD has made self-publishing far more accessible and affordable.
Distribution: If getting your book out into the world is an essential part of your bookmaking endeavors, expect some degree of investment depending on your chosen distribution channels.
Marketing: Perhaps the most variable factor in determining your publishing cost, yet entirely optional depending on your objectives, is how much you want to spend on promoting and raising awareness about your book.
Remember that, with indie publishing, you retain the rights to all your content, but you must pay to produce that content. Traditional publishing produces the content for free, but you have to get picked up by a publisher, which can be a long, arduous journey that may sacrifice your creative control. And then the publisher owns your content at the end. So, while each has its advantages, you'll need to understand the costs involved and establish a self-publishing book budget if you decide to go that route.
Book development costs
Transforming your content into a professional, marketable book means you will incur costs. There is, unfortunately, no cheap shortcut for preparing a book for print, mainly because there's so much competition. Most people who choose independent self-publishing don't have the expertise to launch a book successfully. Even if you're a practiced photographer or designer, you're still competing in a market where books are professionally produced.
Successful book sales have everything to do with quality. People won't choose your book without a standout cover. And they won't keep flipping through or buy your next one if your images aren't stellar and your copy is riddled with errors.
Development costs of self-publishing a book are generally the most substantial, making up most of the overall investment. But they're also the most essential to ensuring a quality finished product. In addition to the time and energy of creating your book's content, the primary fees associated with book development are editing, cover design, and formatting.
Editing costs
To ensure your book is polished and professional, there's no denying the importance of editing as a crucial step in the self-publishing process. Based on Reedsy's data, the average cost of professional editing services for a text-heavy book ranges between $2,400 and $3,400 for a 60,000-word book.
This range assumes one round of developmental editing as well as a combination of both copy editing and proofreading. These figures are also based on editing a literary novel, as 60,000 words roughly equate to a 240-page book. So, it's worth noting that certain types of books require far more editing than others.
Editorial assessment
As an ideal launching pad for an author finalizing their book's manuscript, an editorial assessment is a cost-effective service that shed light on what to rewrite or restructure. Here, an editor is hired to read and analyze the book's manuscript and evaluate all elements, from the story and structure to the overall quality and commercial viability.
An editorial assessment costs between $0.015 and 0.022 per word. The high-end price of a 60,000-word literary novel is around $1,320.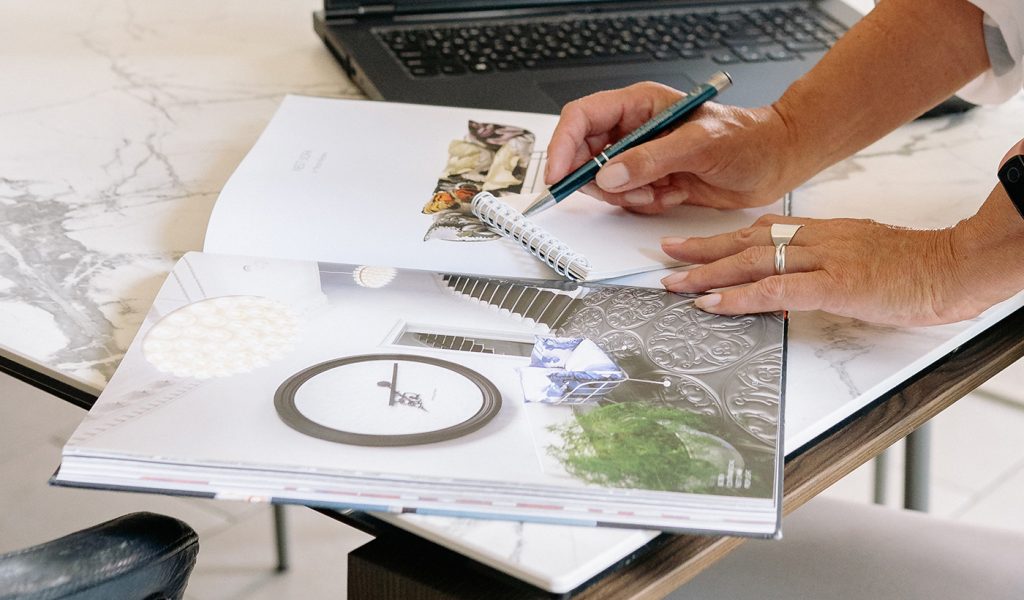 Developmental editing
For authors who've gone as far as they can with their final manuscript, developmental editing involves a more in-depth, start-to-finish structural edit of the book. This editing service includes specific suggestions to enhance major components of the book, like its plot, characterization, pacing, etc. It also involves detailed edits to improve the overall accuracy and delivery of content.
Developmental editing is the most expensive editing service, averaging between $0.022 and 0.036 per word. Based on our 60,000-word novel example, the fees would total about $2,160.
Copy editing
Think of this editing phase as polishing or fine-tuning your book's manuscript. Copy editors make direct edits on a sentence-by-sentence level, correcting inconsistencies, repetition, or awkward dialogue while improving tone, word choice, and clarity.
Copy editing fees generally range between $0.018 and 0.035 per word. That can add up to $2,100 based on the high end for our 60,000-word novel example.
Proofreading
As a final stage in the editing process, proofreaders are recruited to help take a book's manuscript across the finish line. Their services often involve correcting any overlooked grammar, spelling, and punctuation mistakes and making any final recommendations to ensure an optimal reading experience aligned with the publisher's chosen style guide.
The cost of hiring a proofreader can vary between $0.013 and 0.016 per word, which comes out to $960 at the high end for a final copy edit of our 60,000-word book.
Other factors affecting the cost of editing
Obviously, the length of your book is the most influential factor in determining the cost of editing it. And related to that is the genre, as a text-heavy literary novel will most certainly cost more to edit than a children's book or photo book.
Before investing in editing services, also keep in mind these cost-variable considerations:
Where are you at with your book draft? An early-stage rough draft that hasn't been reviewed for typos may require more of an editor's time than a semi-polished draft that you've read and edited multiple times.
How dense is your copy? Some creators, like textbook writers, need elaborate and detailed text, whereas others, like photographers with photo-only books, use only a few words. The former can often translate to more hours invested in copyediting.
What level of editing experience do you need? As with any craft, hiring a seasoned editor with decades of experience will cost much more than an entry-level editor just getting their footing.
Depending on what goals you've set for your book, investing in professional editing services can pay off. But also bear in mind that these development costs can be the most expensive. Find a happy medium that works within your budget and bookmaking objectives.
Photo editing
For visually-oriented books like portfolios and photo books, a significant portion of the editing fees can go toward hiring a photography editor. The cost of professional photo editing can be priced by hour or by word. Either way, the sheer number of photos will determine the overall workload or cost.
The talent pool is large, ranging from amateur freelancers to experienced editors who specialize in photo books. In turn, photography editors can charge anywhere between $30 and $150 per hour, with $90 being the sweet spot for professional-grade services. You can expect to pay between $3 and $50 per edited photo.
Cover design costs
The front and back covers are critical to your book's overall presentation and can greatly impact its marketability. Based on Reedsy's latest estimates, professionally-designed book covers can cost between $500 to $800, with most coming in at less than $750 all said and done.
But like editorial services, book cover design quotes depend on several variables. Factors that can influence the cost of cover design:
Complexity of design: The intricacy of the cover design can affect the cost. If your book requires a simple and minimalist design, it will likely be less expensive than a cover with detailed illustrations, custom artwork, or complex typography.
Designer's experience and expertise: Highly skilled and experienced designers typically charge higher rates due to their track record and reputation. Their understanding of book cover design trends and market expectations can contribute to a more professional and appealing cover and boost your book's curb appeal.
Custom artwork and imagery: Requiring custom artwork or illustrations specifically created for your book cover is generally more expensive than stock images. Custom artwork involves significantly more time and effort, while tastefully-curated stock images can be licensed at a much lower cost.
Number of design concepts: Some designers deliver multiple design concepts for you to choose from and critique. It may increase the cost if you want a range of options to consider. Conversely, the price may be lower if you have a clear vision and provide specific guidelines.
Revisions and iterations: Requiring several rounds of revisions or making major changes to the design concept will likely result in additional charges. Clarify the number of revisions included in the initial cost and be aware of any potential extra fees for subsequent changes.
Licensing and copyright: If the cover designer needs to obtain licenses for specific images or fonts, the cost may be higher. It's important to ensure the designer has the rights and permissions to use any elements in your cover design to avoid copyright issues.
Remember to communicate your vision, genre, and specific requirements to the designer for an accurate cost estimate. It also doesn't hurt to request quotes from multiple designers, review their portfolios, and consider their experience and style before deciding.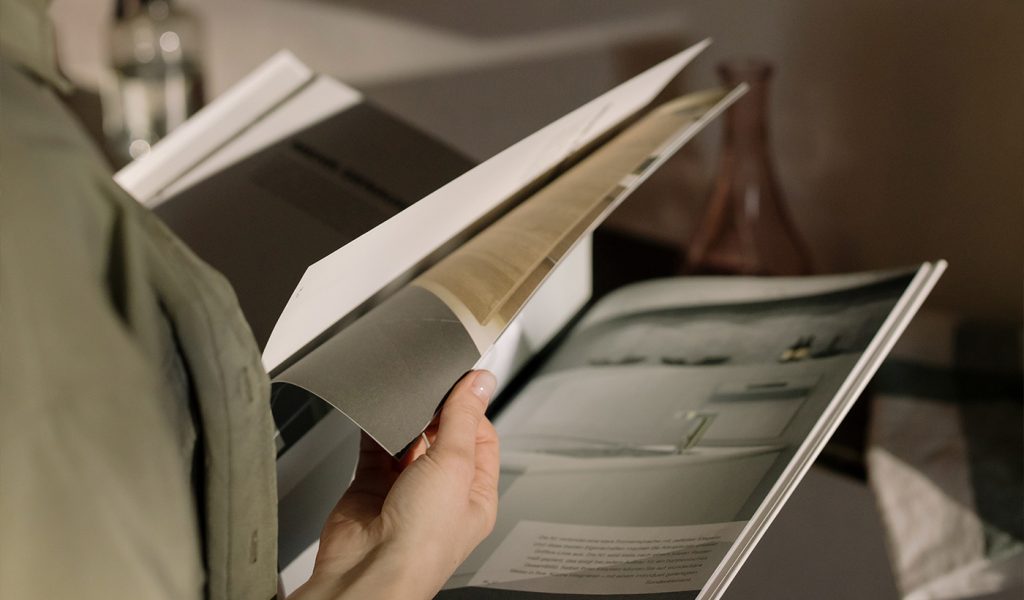 Book formatting costs
Book formatting focuses on the layout and appearance of your book, including specific elements like the organization of chapters, page numbers, paragraph spacing, fonts, line spacing, image placement, and margins. While this might seem like a heavy and costly lift, there are a lot of tools that help streamline this process.
Formatting your book may or may not require the guidance of a professional. If you want to hire a pro for this work, Reedsy estimates a cost of between $250 and $750 for interior design book formatting. These are services that are most applicable to books that are graphic-intensive with a lot of images, such as cookbooks.
Most self-published authors can minimize book formatting costs by taking a DIY approach. Using tools like Bookwright, Blurb's free bookmaking tool, allows you to design, format, and customize your book into a flawless, print-ready format. If you're already familiar with Adobe InDesign or Lightroom, you can also use a plugin to turn your digital design into a print copy in a snap.
Between editing, cover design, and formatting, a lot goes into the development costs of self-publishing a book. Of course, all of this varies widely depending on the nature of your book and its industry. And we have data on that, too.
Average costs to self-publish a book by industry
Based on the various types of books by industry, self-publishing costs based on page count, editing, and printing are wide-ranging. For example, the cost of self-publishing a simple 20-page recipe book can be a fraction of the cost compared to an in-depth 200-page cookbook with lots of photos.
Here are general self-publishing cost estimates based on industry standards.
| | |
| --- | --- |
| Graphic Novel or Comic Book | $1,000-$5,500 (Source) |
| Children's Book | $1,500-$6,000 (Source) |
| Novel | $2,000-$5,000 (Source) |
| Poetry Book | $100-$4,000 (Source) |
| Cookbook | $1,000-$20,000 (Source) |
| Photo Book | $2,000-$4,000 (Source) |
As you can see, the cost of self-publishing a book varies greatly, ranging from under $1,000 to over $5,600. Total publishing costs depend on various book production expenditures, such as formatting, design, editing, etc. With services like Reedsy, you can add these additional book production services a la carte, depending on your self-publishing book budget. Once your final project is finished, you'll have a file ready for print. And there are book printing options, too, which we'll discuss below.
Book production costs
To get printed copies of your books, there are two paths you can take. The first is print-on-demand (POD), where books are printed only when ordered and can be ordered one at a time. The other printing option is volume or offset printing. Here we'll show you the costs of both processes and the pros and cons of each.
The last ten years—even the last five—have seen game-changing developments in printing technology. Even if print-on-demand has been around longer than that, we're now seeing exquisite quality coming from these digital machines. Advanced inkjet technology now creates pages and covers nearly identical to those made with traditional offset printing, offering incredible advantages to self-publishers.
Print-on-demand books
Print-on-demand (POD) has become a popular self-publishing model where books are printed after orders are placed, making it possible to print single or small quantities without committing to large orders. It's a great way to minimize the cost of self-publishing a book, especially for aspiring authors or those pursuing bookmaking as a personal project.
POD books are usually printed at a fixed rate per copy, regardless of the order size. While this makes it possible to print small jobs quickly and cheaply, POD doesn't offer the same level of bulk discounts that offset printing provides with large-quantity print runs. Yet, POD typically makes the most sense for most self-published authors.
Here's how print-on-demand works.
You choose your format. From coffee table books to magazines to trade paperbacks, print-on-demand is compatible with any format in a bookstore. The more copies you order, the more cost-effective customization becomes—a higher volume order makes it possible to try different end sheets, ribbon markers, or cover styles—but standard commercial sizes and papers are readily available across printers.
You create a properly formatted book file. Your PDF or other print-ready files will stay on hand with the printer and can be called up whenever an order is placed for your book.
Digital printers print and assemble your book. The newest machine innovations have consolidated printing and binding, so your book comes off the line ready to ship.
Print-on-demand advantages
It's less expensive to self-publish a book upfront
In the past, self-publishing meant printing 1,000 copies and an expensive proofing copy. If there were errors with the first proofing copy, you'd pay again for the second. The book proofs alone could cost anywhere from $100 to $500, plus printing thousands of copies of your self-published book could outpace a down payment on a Ford Focus. For print-on-demand, your only upfront cost is the price of one copy of your book, which could be as low as $10. You'll see the entire book, and you can do several rounds of proofing for a big order for the same price as one round offset.
It's fast
Digitally printed books are created in the same facility without shipping blocks and covers to different sites for assembly. Not to mention, commercial digital printing machines are incredibly fast and getting faster. This means even larger orders could be done and in hand in as little as a few weeks, not a few months.
Storage and fulfillment are handled by someone else
Print-on-demand eliminates having thousands of books in the basement that you'll need to address and ship yourself. The printer or retailer ships the books directly to your customer without effort from you.
Niche books stay in print longer
Digital printing allows for smaller runs, which means books that don't sell to a wide audience can still come into being without printers suffering major losses. Small-run titles can stick around more.
No pulping waste books
This is better for the self-publisher, the printer, and the environment. Books are printed as they're ordered, so there is no waste.
Offset printing books
Before POD's emergence, offset printing was the gold standard in the publishing industry for many years. In addition to being the go-to production method for publishers needing large quantities of books, offset printing produced the highest quality finished product.
Offset printing involves fabricating metal plates that transfer an image onto a rubber "blanket," which then transfers the image onto paper. This method allows for a wide range of paper types and sizes and special inks and finishes. It's called "offset" because the ink is not transferred directly onto the paper but the plates first.
Because offset printing is more analog and resource-intensive, it comes at a much steeper upfront cost. That's why it typically requires a minimum order of several hundred or even several thousand copies, depending on the printer. For this reason, offset printing is not always feasible when self-publishing a book, especially for authors just starting. But offset printing provides significant advantages for experienced authors and trade publishing companies due to its economies of scale.
Offset advantages
So many variables affect the cost of an offset order, such as customizations and overseas printing, so comparing print-on-demand versus printing offset costs for the same book is challenging. However, printing offset can reduce your per-copy cost by as much as 40%. There are also more opportunities to design and shape the book in unique ways.
Lower cost per copy
Printing offset can mean ordering at least 1,000 copies of your self-published book. But this way of printing, especially with an overseas printer, is hands-down the lowest possible cost-per-copy. You just have to finance a large order. Without negotiating warehousing and fulfillment with your distributor, these tasks are also up to you. Printing offset means the highest possible margin, but you also bear the most significant burdens for up-front cost and distribution.
More customization
Printing offset follows the older printing methods of page creation, cover creation, and assembly. Your printing plates will be custom created, so the creation and setup of plates are factored into your book-proof copy.
Because the plates, trimming, covers, and even materials are individually set up, these large orders make it more cost-effective to make your self-published book look and feel exactly as you like since the setup fees have already been costed out. This means more possibilities for specialty trim sizes, paper types, and cover types. Cost-effectiveness (and therefore feasibility) for customizations increase as orders exceed 1,000 copies.
Brick-and-mortar consignment retail possibility
Self-published books come with their challenges when contending for shelf space, but an offset order creates enough inventory for stocking local establishments. You might not be able to get on the shelves of national chain brick-and-mortar stores, but you can approach local bookshops or other relevant stores to carry your book on consignment (for a portion of your sales).
Possibility for in-person and event sales
Offset orders yield the inventory to follow up speaking engagements or events with a printed-take home piece for your audience and a built-in bookselling opportunity for you.
Control over distribution
If you'd like more options to manage the distribution of your book, or if you would like to offer signed copies and do your own fulfillment, an offset order puts you in charge and stocks you up.
Is the offset price difference worth it?
People enjoy the customization capabilities of offset printing but are really compelled by its effect on the cost per copy. You can estimate the single copy price through Blurb with your paper type, page count, and cover type with the pricing calculator.
Print-on-demand has done many exciting things for bookmakers, creating more options for finding the best fit for your project. Don't overlook self-publishing because of the high upfront costs for offset printing. And don't overlook print-on-demand, which offers greater speed, quality, and innovation than what has been available at any other time in print history.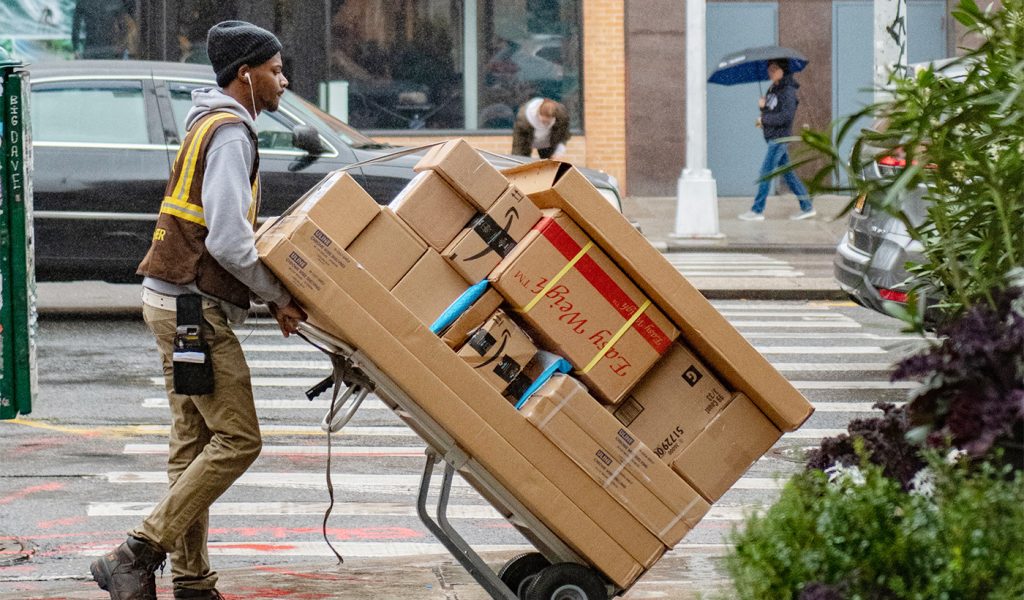 Book distribution cost
How you choose to print and sell your book will determine the cost. For the sake of comparison, we'll work with the printing case studies above. But first, some terms you need to know.
Base Price: This is the non-negotiable cost of producing copies of your self-published book. The first step when pricing your book is balancing cost and quality. What choices can you make to get the lowest possible base price while maintaining your vision? This may mean choosing cheaper paper, cover, or format types to control costs.
Wholesale Discount: This is the cost of distribution—how the distributors make their money in distributing the book. The Blurb Bookstore doesn't charge a distribution markup, but if selling your book online via Amazon or a consignment in a local shop means factoring the markup into the price.
Profit: The Blurb system is unique in that you set your book price by how much profit you make. The lower your base price, the more room you have to put your book at a competitive price and keep more of that book price for yourself.
As you figure out your distribution costs, you'll also need to figure out your book price. Check out our ultimate guide to pricing for self-published creators.
Distribution with print on demand
Printers like Ingram have relationships with Amazon and Barnes & Noble. Blurb's trade books are printed and distributed with the help of Ingram. Amazon commands almost a third of book sales, so listing your self-published book there comes with its advantages and even credibility. You don't have to convince customers to go to these sites, and once they do, getting your book into their hands is pretty simple.
Your book is listed on major bookselling sites.
Someone orders your book.
The book is shipped to the retailer, who forwards it to your client.
Your client pays the retailer, who sends net revenue to you.
Distribution through these sites doesn't come free, however. Both Amazon and Ingram charge distribution fees and do their own markup, referred to as a "Wholesale Discount." The "discount" is the markup amount distributors add to your book. It's usually a percentage of your retail price and any fee.
Let's look at what your cost might look like.
Example 1: Professional photography book
Archival-quality photo books have the richest color printing and highest-grade papers and covers. A standard landscape photo book through Blurb, with an ImageWrap hardcover ImageWrap and 30 pages printed on Mohawk ProPhoto Pearl paper, will cost $60 to print. Amazon's fees for that book are $1.35 plus 15% of the retail price. If your markup is $10.00, that photo book would be $60.38 on Amazon.
$60 print cost + $10 profit + $1.35 distribution fee + 15% wholesale markup = $82.05 retail price
Example 2: Children's book
You have to balance quality printing with the cost for children's books. Trade books offer the same quality of printing but more economical paper and cover options. For a portable 6-by-9-inch trade book with a softcover and economy color printing, the print cost is $4.99. Amazon's fees are $1.35 + 15% of the retail price, as they were above. If your markup is $2, you'd sell your children's book at a reasonable $9.59 on Amazon.
$4.99 print cost + $2 profit + $1.35 distribution fee + 15% wholesale markup = $9.59 retail price
Example 3: Hardcover novel
If you're selling a novel, you likely want to start with a hardcover option and then do a softcover release. For your launch, a 6-by-9-inch trade book with an ImageWrap hardcover and 350 economy, black-and-white printed pages will cost $13.99 to print through Blurb. Ingram's fees for that book are 36% of the retail price. If your markup is $5, your book would be $25.82 per copy in the Ingram catalog for book retailers.
$13.99 print cost + $5 profit +36% wholesale markup = $25.82 retail price
Distribution with offset
Distributing an offset run is as unique as the books it prints. Most of the time, authors who opt for a large print run estimate the number of copies they believe they can realistically sell. These distribution costs are harder to determine, but for large runs, part of the cost becomes warehousing and fulfillment unless you do the storing and packaging yourself.
Consider doing a smaller POD print run to test your market and get feedback. You must know your market well and how to reach them to effectively estimate distribution costs with an offset run.
Book marketing costs
The final step in the process also incurs self-publishing costs, but this is the most variable—and arguably most important if you're trying to sell your book. As self-publishing becomes easier, the market becomes increasingly saturated. That's why saving some funds to get your book promoted is a good idea. Start by figuring out where and how to sell your book with this definitive guide.
While it will take you a bit of time and research to have a good idea of your marketing costs, to begin you'll want to factor in the costs of three things.
Your creator website. This includes development, maintenance, and hosting. You can learn some of this without a web background, but as with a book cover, professional help is also recommended here. This can be upwards of $1,000.
Your launch plan. Reedsy lists various services, but you can connect with a media plan and do a paid launch with a book launching service. This can range from $50 to $1,000, depending on how well you leverage social media and local opportunities. It involves Amazon paid ads, paid ads on social media, and paid search ads with Google. It might also include paying for advertisement design.
Your launch events. Sometimes, cultivating a good relationship with an independent bookstore can give you space for a launch event. But if you do book promotion and launch events, speaking engagements, and more without a publisher, the costs are on you. They are great opportunities to distribute large offset orders, so be ready!
The bottom line
Independent publishing means you can call the shots and set your budget. There is so much freedom in self-publishing your book. If you don't have the resources to purchase top-of-the-line help or promotion right now, you can get started and grow your following and sales organically. You can learn what works and what doesn't for you, work through trial and error, and recycle earnings from your first round into your subsequent indie publishing. You will find your own way to streamline self-publishing costs and maximize profits. Know that most authors find their success after a few self-publishing tries, so whatever it costs today will be different next time around. It's a journey, so enjoy all the learning as you go!
Self-publish your book with Blurb
When you're ready to self-publish your book, Blurb makes it easy to design, organize, and sell it across multiple distribution channels. Assemble your book using Blurb's free templates and intuitive bookmaking tool BookWright, or use integrated software like Adobe InDesign, Lighthouse, or Photoshop. Blurb also has a PDF-to-book uploader that allows you to turn PDF content into publish-ready material.
Whether you're creating a comic book, children's book, or a photo book, the cost of self-publishing doesn't have to be a financially-draining endeavor. Blurb simplifies the pricing model of publishing while taking the guesswork out of the creation process. Best of all, you receive a bookstore-quality finished product that rivals the books produced by major publishing houses.
Ready to get started on your self-published book? Our free desktop software, BookWright can help.