Enjoy a new creative outlet, get the perfect holiday gift for a friend, or sell unique journals to customers looking to start something new! No matter your inspiration or vision, creating custom notebooks and journals is a fun and easy way to build something completely personalized.
But with endless options for imagery, layouts, and content, how do you decide on your next project? Here are 15 ideas to get you started on a notebook or journal.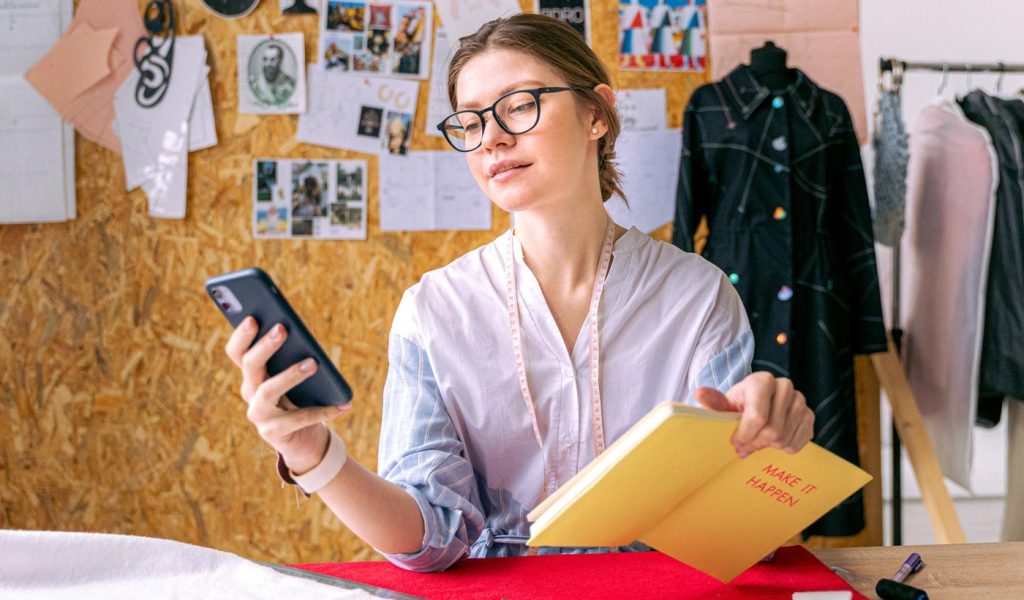 1. Custom planner
Why wait until the start of a new year? Create a personalized daily planner you can start using today. Design calendar pages customized to your world so you can keep track of appointments, deadlines, special occasions, personal goals, shopping lists, notes, and ideas. Make a compact book that's easy to take with you or a large planner that completes your office desk.
2. Bullet journal
This increasingly popular idea is so beloved because the journal is completely customizable. Opt for pages with dotted grids and turn the empty pages into whatever aesthetically pleasing spaces you need at the time. Create a daily planner, workout tracker, or the ultimate to-do list by turning the grid into sections of pure productivity.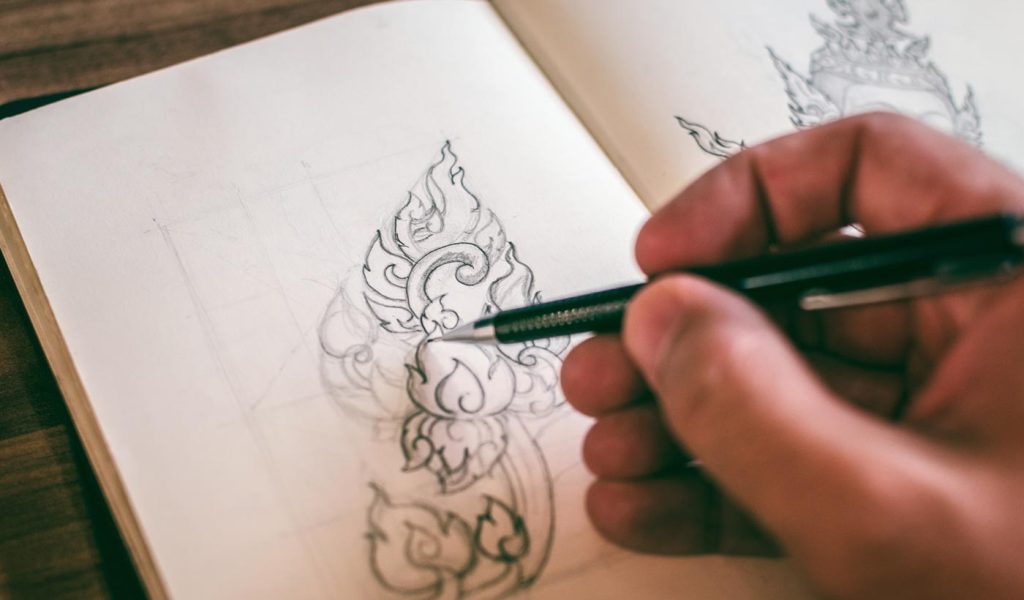 3. Artist sketchbook
There's nothing like having a trusty sketchbook on hand when inspiration strikes—some artists won't leave home without one! Give yourself plenty of blank pages for doodles, storyboards, or ideas for your next book to take shape.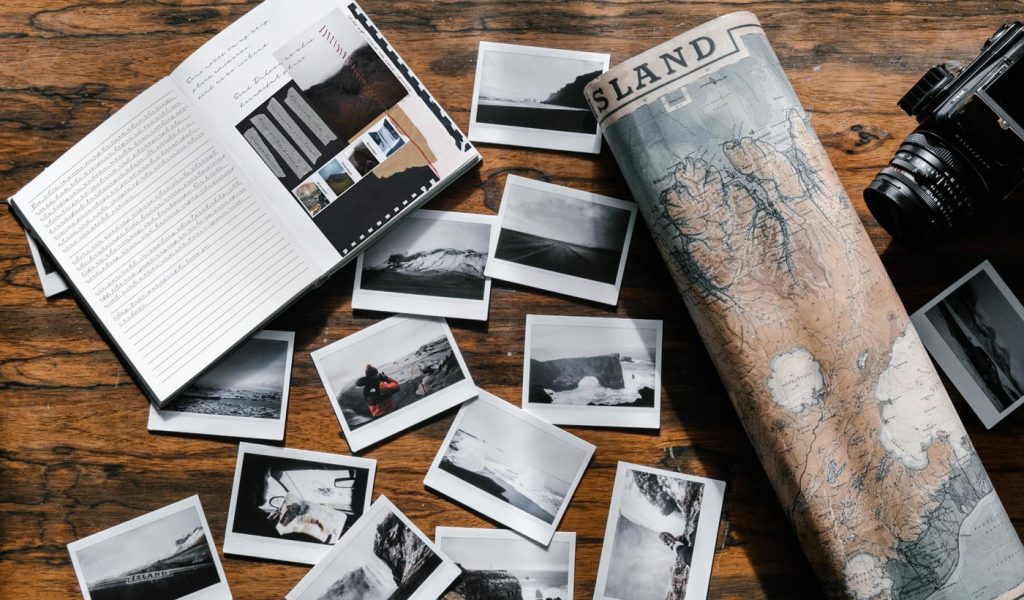 4. Travel journal
Capture every moment of your journey by combining lined pages for storytelling with blank pages for sketches, pasted tickets, pressed flowers, and more. Keep an instant film camera on hand and paste a new snapshot into your journal each day, then pair it with a short, handwritten note to take you back to that day whenever you need. For travel journals, we recommend something small and portable with a flexible soft cover, so your memories don't have to compete for luggage space. Our cover options range from blank, lined, square, or dot grid notebook pages that you can combine with photos or illustrations to suit your content.
5. Personal notebook
Journals are about honesty and self-expression. Write like no one's reading, explore some of your most abstract ideas, or just recap your day. When you make your own personal notebook, you can include whatever pages you're excited about. Maybe you have a section of blank pages for doodles next to a section of lined pages for your daily diary. Ultimately, the power is in your hands and the space is yours to fill.
6. Vision board
One of the best ways to reach personal goals is to visualize them in advance and make plans to achieve smaller components of something larger. Build your own vision board or blueprint for success, one page at a time. From career aspirations and fitness goals to fashion aesthetics and relationship milestones, this is your blank canvas for manifestation. Leave room to include notes about your daily, weekly, or monthly achievements, and don't forget to celebrate milestones along the way.
7. Baby journal
Parenthood is a wild ride and it's hard to remember each special milestone with clarity. Creating a baby journal is a great idea so you can write down those precious moments, big and small, so that you can reflect on them later. Leave room for gratefulness exercises, tips for other parents that you wish you'd known, and pictures that you collect along the way. You'll be happy you have it when your baby is all grown up, and you may even want to gift it to them. To commemorate milestones visually, consider creating a baby photo book.
8. Yearly journal
With notebooks and journals that can be as long as 480 pages, you have plenty of room to catalog every day of the year and then some. Grow, reflect, and remember with a record of 365 days in a single volume. Design your book with inspiring quotes to keep you motivated, prompts that help you take stock of your mood, and gratitude questions to maintain your mental wellness. For a notebook that will stay with you through a whole year, we recommend a hardcover. That way, it will last through typical wear-and-tear better and it's easier to hold if you're in a strange writing position.
9. Recipe journal
Don't let another delicious dinner go by unrecorded! This journal is a must for anyone who loves getting creative in the kitchen. Preserve all of your favorite recipes, track your ideas for future dishes, and note ingredients that you need to explore. Diversify the journal sections with photos, notes, and drawings to make each recipe section unique.
10. Review journal
Are you the cultural critic of your friend group? Hone your expert opinion and keep track of the books, movies, and albums that you're enjoying (or not). If you're a mindful media consumer, you likely need a review journal to remember your first impression, share your key takeaways with friends, and explore new genres, authors, or subjects that have resonated with you. Customize your blank pages with places for the title, creators, important characters, plot points, and star rating to make filling out your reviews a breeze.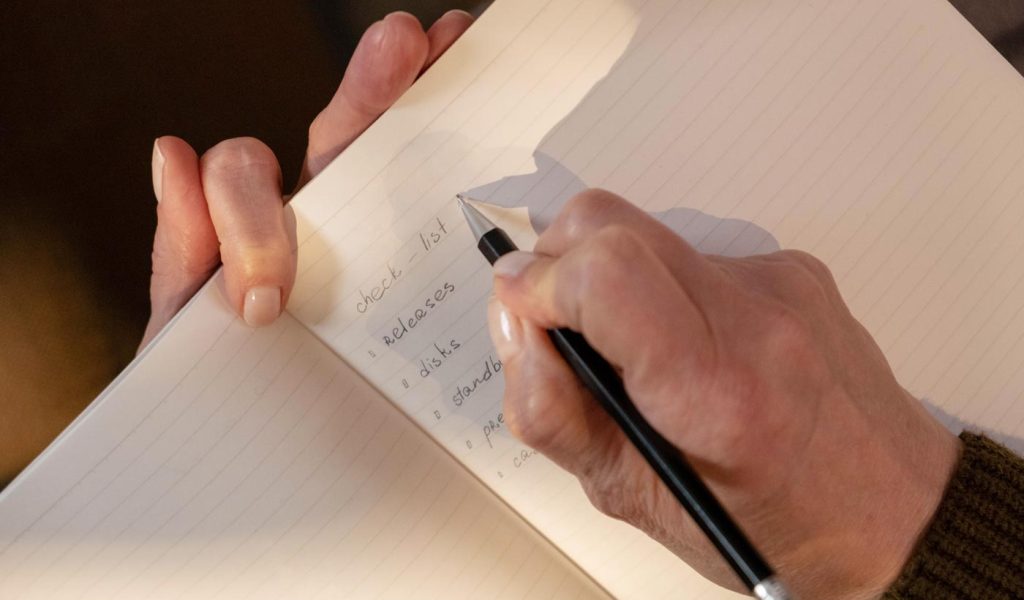 11. Favorite lists notebook
Make a list of anything (and everything). Dream vacation destinations. Photoshoot ideas. Road trip playlists. Restaurants to try. Movies you love. Movies to watch. Novels to read. Stories to write. Flowers and herbs to grow. Musicians, artists, writers, and historical figures to research.
There's no list too long or too short for a creative notebook like this. Best yet, this is the kind of notebook that makes an incredible holiday gift for everyone on your list—just personalize the cover and add a few quotes or images inside each journal, and your shopping list is complete!
12. Writing journal
Great novels, memoirs, and poetry collections often grow out of a single page from a writer's journal. Make it a daily habit to jot down ideas that interest you or write out your stream of consciousness for an allotted amount of time. Working on a long-form writing project? Get strategic and divide your creative journal into sections by chapter, character, or scene. With so many customization options, you have free reign to design a notebook that matches your process.
13. Photo collage journal
To keep your creativity flowing, create a journal dedicated to photo collages. Not sure where to begin? Collage is about layering and juxtaposing images and text. Pick one photograph or image and see where it leads you. There are no wrong ideas. Mix photos and magazine cutouts with lines of poetry. Add paint or ink. Cut, copy, paste, repeat, and let your imagination run wild!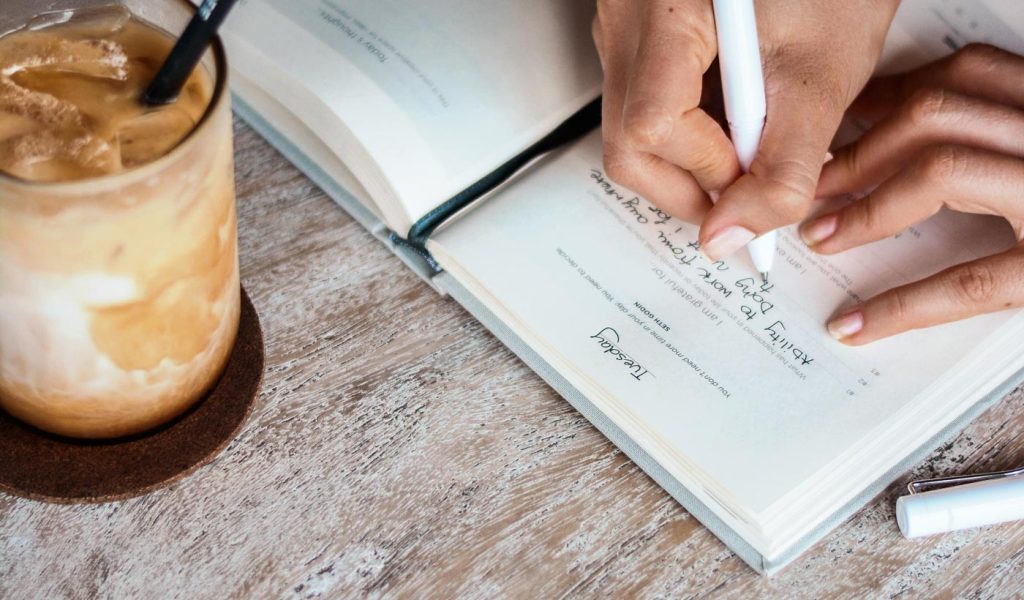 14. Gratitude notebook
Practicing gratitude can be a powerful source of happiness and well-being. Take a few minutes out of each day to write down someone or something you are grateful for—an act of kindness, a positive experience, or a simple moment of beauty in your day. Personalize a notebook with the dates and dedicated numbers for your daily gratitude list—and perhaps even some space for journaling to expand on your list and ideas from time to time.
15. Dream journal
Looking for inspiration at every turn? Some of your best ideas might be taking shape in the middle of the night! Make a morning ritual of recording as many people, places, and emotions as you can remember from your dreams—you might be surprised to find some recurring themes. You never know what stories you'll want to tell or visuals you'll want to recreate, so go for blank pages that give you room to let your dream recall flow.
***
Ready to start your next big project? Put your ideas on paper with Blurb and make a notebook or journal today.