Last week, the Blurb team descended on Creative Pro Week in Atlanta, Georgia. Billed as "Four How-To Conferences for Creative Professionals," it's generally seen as a 'must-attend' for designers, publishers, and Adobe InDesign, Illustrator, and Photoshop users. As many of you know, Blurb and Adobe go hand in hand with collaborations like the Blurb InDesign Plugin and Lightroom Book Module, so an event like this is right up our street.
As well as giving a sponsored talk, our aim was to answer any and all questions that came our way, showoff a wide range of beautiful sample books, and provide a great show based discount for people's next Blurb project. Talking to professional designers is always eye opening. We all have one thing in common ̶ a love of print and publishing. But designers look at books in a different way to say, photographers, and this was a chance to spend more time talking about things like the InDesign Plugin or the PDF Uploader, and less about which paper is best suited for landscape photography.
The publishing needs of design professionals run from portfolios, leave-behinds, and client books to fundraising books, how-to guides, and books of their personal work. So they bring a unique perspective to any conversation about creating, sharing, and selling books or magazines.
If I had to rank the most popular items at Creative Pro Week I would say Trade Books, custom offset books, and magazines, in that order. Although EVERYONE did run their hands over the Photo Books and say "Oh, these are soooo nice." (Who doesn't love a good Photo Book?) At the vast majority of events, there are several revelations that stand out for people new to the Blurb experience. These are the "No way!" moments when we get to reply, "Yes way!" Creative Pro Week was no exception.
First, you can print a single copy of a book. Just the one. No need to do a large order unless you need or want to. Second, these are real books. They look and feel like the books you would see in your favorite, local bookstore. Third, Blurb does custom books. This revelation typically comes after someone handles one of our custom offerings and says, "I wish Blurb made a book like this." Then we get to say, "That IS a Blurb book!" Finally, the cost. People are genuinely shocked that they can get such a beautiful book for so little.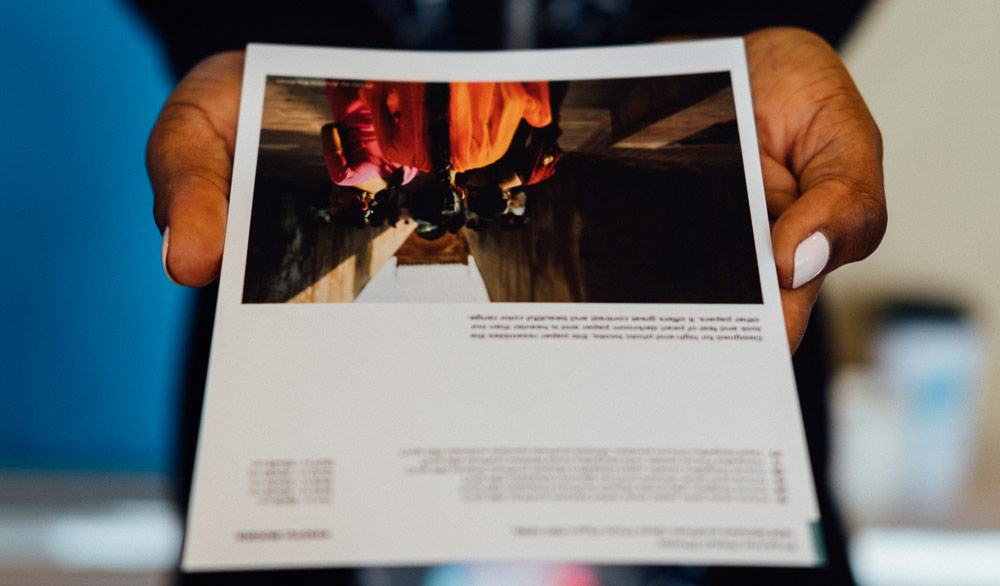 If you are design and software inclined then take the time to check out Creative Pro Week. It's a global gathering of high level gurus and eager attendees who are all there to learn, share, and improve. These events are a shot in the arm and a great way to meet like-minded people. The creative community is a wonderful thing to be a part of and it's constantly evolving, so attending is a great way to keep up to date with the latest and greatest.