You might not have given a lot of thought to coffee table books. Which is fair, since part of their appeal is that they're not typically meant to be heavy reading. In all honesty, a lot of store-bought coffee table photo books function more as decoration (and sometimes a coaster).
Not so with a custom coffee table book you've made for yourself. Or one you've made for someone else. Especially if you make a great one. The best serve as awesome conversation starters, bring their own beauty to an otherwise functional piece of furniture, and reward repeat reexamination—even if it's only for a few minutes at a time.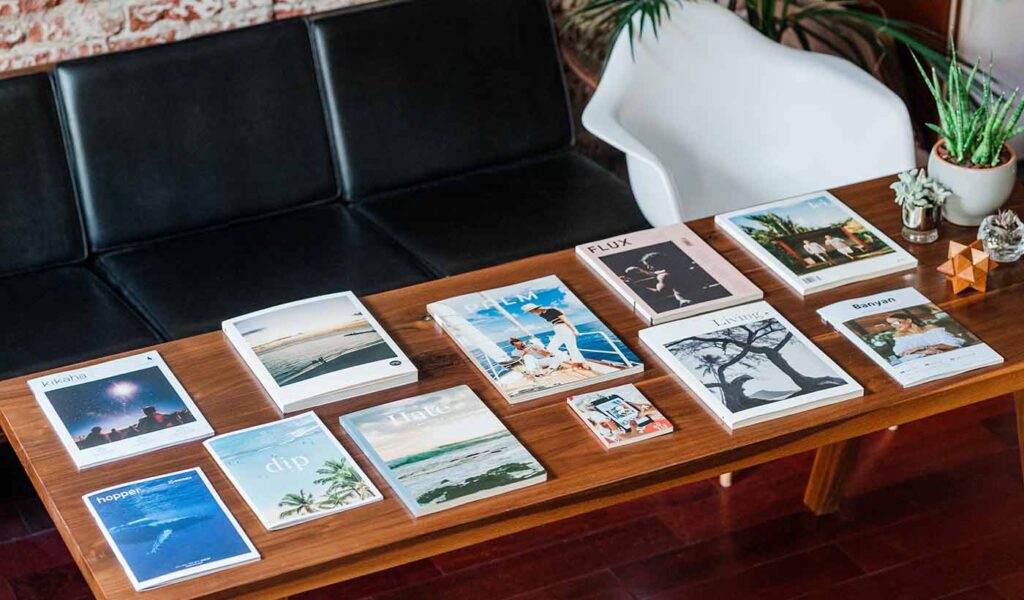 Here, we'll explore some popular themes and provide a quick rundown of some tips, tricks, and ideas to help make your coffee table's centerpiece a masterpiece.
Pick a theme for your coffee table book
Because it's always right there on display, your custom coffee table book is likely to become one of the most prominent and revisited books in your home. So it's important to put some serious thought and consideration into making it. That starts with picking a theme for your coffee table book. The potential subjects are virtually limitless, but there are a few popular and time-tested coffee table book ideas that can make for a great finished volume.
Travel Book
If your travel photos live in a drawer somewhere (or exist only as digital data), you probably don't revisit them nearly often enough. A personal travel coffee table book is guaranteed to change that—and it gives you the opportunity to capture memories beyond the photos themselves for extra context.
A single vacation can make for a concise, focused travel book, allowing you to go into great detail if you'd like. Or your travel photo book could be made up of highlights from multiple trips, telling a complete story of all your globetrotting. Either way, consider taking the opportunity to include some quotes and notes about what happened where. And think about featuring an annotated map (or two, or ten) pinpointing where you stayed, where you ate, how you got there, and more. It's a great memory-jogging device. Plus, who doesn't like a good map?
Check out this post for tips and ideas for creating a travel photo book
Year-In-Review
If you make an annual holiday card, you know how hard it can be to capture the essence of an entire year in one or two images. A year-in-review coffee table book takes all those restraints away. Include as many photos and milestones as you like. Break it out into sub-themes (birthdays, sports heroics, school year highlights), or keep things chronological.
This can become a great annual tradition—one that leads to an eminently revisitable series that keeps growing year after year. (Keep at it, and eventually, you may need a bigger coffee table.)
Family Album
Family memories are made around the coffee table. It's only fitting that it becomes a place to celebrate and relive them. Collect an assortment of your family's favorite photos in one place, or create a chronological record of your favorite family moments. Even if you don't spend as much time together at that coffee table, a family photo book or album is always there and can reinforce the bonds you've already forged.
Nature Photography
Are you a birder? Do you take your camera on hikes, bike rides, or fishing trips? You've probably got all sorts of great nature photos just begging for a new home. Collect your favorites and create a photo anthology. And remember, while coffee table books aren't meant to be reference materials, including any notes about the context or the subject of each photo can add extra meaning to your collection.
With or without words, a nature-themed coffee table book can be a great source of zen in your home, especially if you live in the city, or somewhere that's too cold (or hot, or rainy) to get out and explore during certain months. We can't always get our fill of forest bathing, but a great coffee table book can be a great substitute.
Wedding Book
Too many wedding albums get put up on a shelf, and only come down for special occasions. Not so when it's got a prominent place on your coffee table. If you've had a wedding, chances are you've got the photos to make an awesome coffee table book that captures all the emotion and memories of that day (and the honeymoon, too!). Making your own wedding photo book is a great personal project to surprise your partner—or it can make for a fantastic team exercise to do together.
Check out this post for tips on how to create a show-stopping wedding photo book
Your Own Creations
Coffee table books are usually rich in imagery, but those images aren't always photographs, and sometimes the words can take center stage, too. If you're a creator, try making a coffee table book with the works you've already created. Paintings, sketches, collages, poems, jokes. Mix up your mediums, or stick to one. Make a collection of some of your favorites, or document the process of one big DIY, automotive, or art project from start to finish. Seriously, anything goes. If you can make it, it can make a coffee table book.
Consider the reader
While there aren't many rules with a format as unrestrictive as a coffee table book, there are a few considerations every coffee table book author should take into account.
First, think about how it's likely to be read—or rather perused. A good coffee table book can have a narrative, but it should also be easy to pick it up and dive right in. That means you should probably go heavy on the images and usually limit your text to contained blocks that don't require a page turn to complete.
With that in mind, start by making an outline of your book. While Blurb's digital design tools make creating a layout easy, you'll save a lot of time if you have a rough (or less than rough) idea of what you're including, what should go where, and how many pages you expect to need. This will also be a good time to explore templates that might work for your project or to determine whether you'd like to start something completely new from scratch.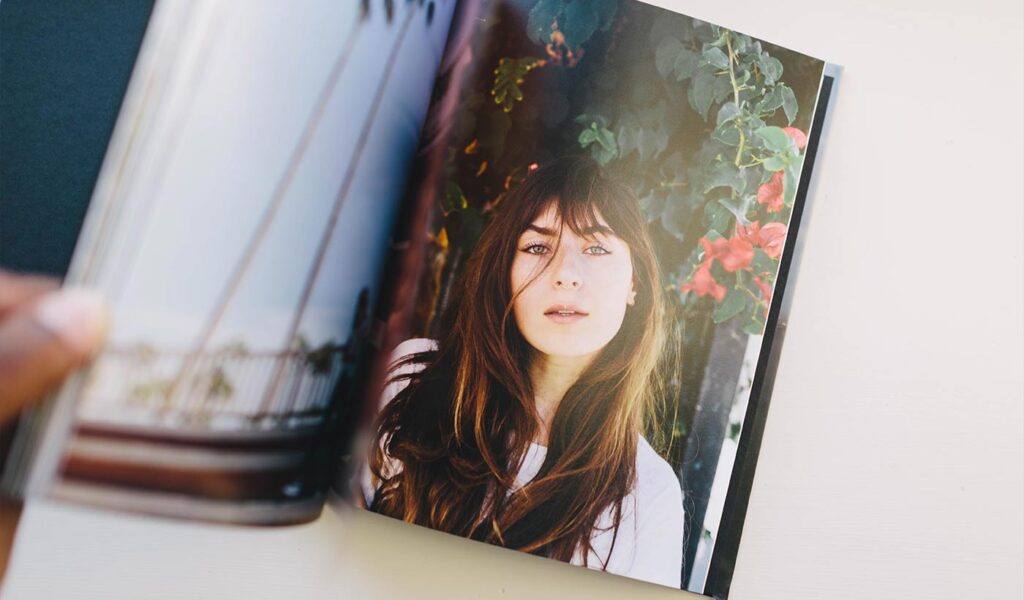 The next step will be collecting your content—and giving some thought to how it will all work together. For instance, if you're assembling a collection of photos taken on different cameras in different conditions, look at those photos side by side to ensure their image quality and color will make for a cohesive look and feel, and make any adjustments you think will help every page feel like it's part of a greater whole.
And while no one should judge a book by its cover, with coffee table books, the cover is kind of a big deal, as it's going to be on display as part of your decor. So before you publish your coffee table book creation, give some extra thought to how it'll look in (and on) its new home.
Finally, consider the physical format of the book itself. A coffee table book that gets a lot of use should be durable and feel good in your hands, so explore the paper and binding types to find one you think is suited to your book and its place in your home. For example, a layflat coffee table photo book can be left open to different pages, for times when you want to show off more than that perfect cover you've made. And if you're planning on printing multiple copies, to sell or to give, weigh the different cost implications of your options.
Examples of coffee table books we love
The Blurb creator community can demonstrate better than words can just how beautiful, unique, and personal a coffee table book can be. While they're not all strictly intended to live on a coffee table, they're great examples of formats and themes that lend themselves to prominent display and page-at-a-time reading. Some show the potential of familiar themes, while others blaze their own trail. Get ready for some inspiration!
We mentioned collages, and this is a top-shelf (or table-top) example of how they can come together. Diane Jodes is a Luxembourg-based printmaker and founder of the nation's only collective printmaking studio. Her book serves as more than a showcase of the finished creative output, with works-in-progress and extended notes on certain pieces.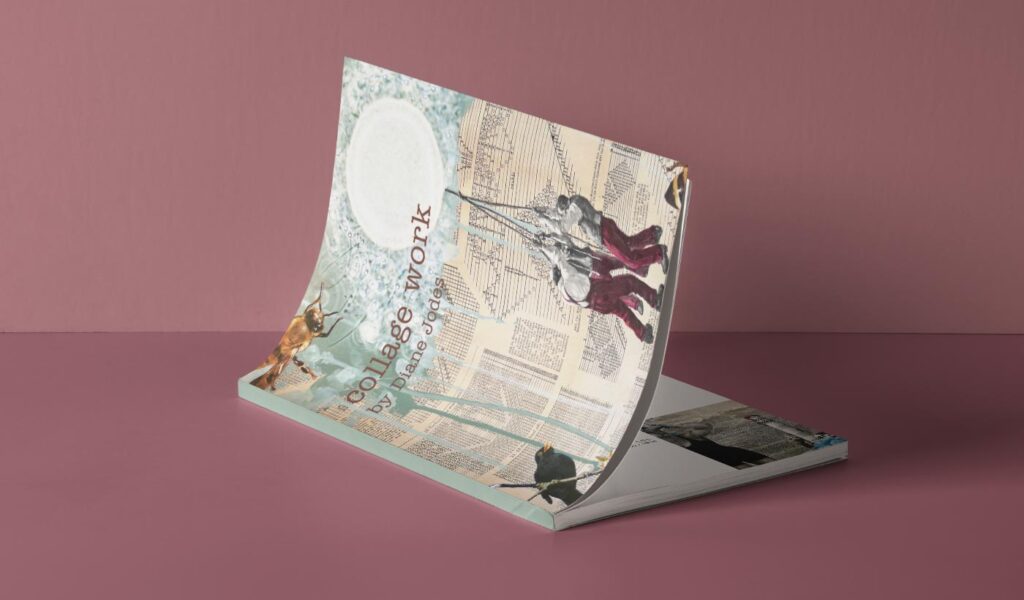 A travel book with a generous shot of nature album, Photographer Andrew Wrisley's ode to van overlanding is filled with page after page of striking images of heart-pounding drives through breathtaking places. The book is, as he puts it, his "letter to nature and to those explorers who appreciate getting lost and finding new ways home."
The book itself is full of photos, but the cover features custom lettering against a bold, solid background that adds a serious splash of color to even the most subdued of coffee tables.
Here's a great compilation of a creator's creations. Mark Karzen revisits ten years' worth of his photos that served as now-iconic television commercial break bumpers for Late Night with David Letterman. Every image features a recollection, an insight, or an anecdote. Every bit of context makes the image that much more meaningful. Remember: your photos have a story to tell, too, even if you don't rub elbows with late-night royalty.
A theme focused around a single location gets a mixed-media treatment, as photos and illustrations (and design!) bring the magic of the City of Light to life. A thoughtful introduction sets the tone, and complimentary images with complementary colors tell the rest of the story on their own. This is what a breath of fresh croissant-scented air looks like in book form. One can only hope the coffee on your coffee table is as excellent as the petite cup featured in this volume almost certainly was.
Let's get making
If that has inspired you, and if you've got your idea, we've got everything it takes to get started making your own custom coffee table book. The sooner you publish it, the sooner you can put your feet up and enjoy it. So clear space on that coffee table and get ready to bask in your accomplishment.
Want to Learn More? Check out photo books to get started!