Dan Milnor, Blurb Creative Evangelist, interviews Lorenzo Princi, a designer, poet, and creator of the magazine Caffeine & Concrete.
Tell us a little about yourself, what you do for a living, and what you do for fun.
I'm a designer. Professionally, I work in product and user experience design for a news and media company and personally, as a blogger, indie-mag producer, and concrete poet. I've been dabbling in creative outlets since I was young, falling in love with computers, which allowed me to create in ways that suited my sensibilities: building websites and dabbling in digital photo manipulation.
My, albeit undisciplined, approach did bring me a lot of enjoyment. By the end of high-school, I had decided I wanted to be a graphic designer and pursued that. While my career has led me down a more pragmatic, product-oriented path in software, my hobbies allow me to express myself in other forms—photography, blogs, book-cover design, and print projects, such as Caffeine & Concrete.
Some of my other interests include music, film, reading, and writing (everything from book reviews, to career-orientated articles on LinkedIn, as well as poems). I'm a big geek, enjoying the science-fiction and fantasy genres and feel I've earned the right to say that, now that they are mainstream, which certainly makes things interesting.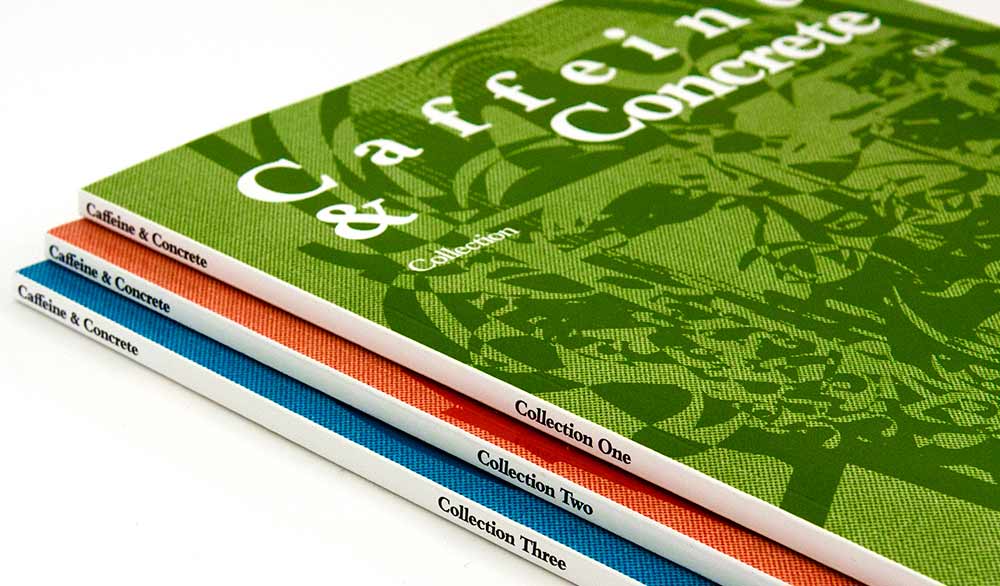 Caffeine & Concrete is one of my all-time favorite Blurb publications. How do you describe this publication to others, and what was your primary goal in creating it? How many issues so far?
Caffeine & Concrete can be described as "conversations with people over coffee" and was born from an epiphany I had listening to a friend as they told me all about how they had created a career which blended their passion project with their profession. I suddenly realized that we often don't credit people we know as much as those we idolize from afar, as if the familiarity dampens their achievement.
On quick reflection, I noted a dozen or so people I knew, either friends, family, or colleagues who had similar stories, having shaped unique lifestyles for themselves. I suddenly felt an itch to hear all their stories—of entrepreneurship, of working in the arts, or finding their ways in other uncommon careers. This, coupled with discovering Blurb's (at the time new) magazine service, I thought it would be worth asking them if they'd been interested in being interviewed so I could transcribe and present their stories online and in a magazine. They all agreed, we had some fun and it's just gone on from there.
While I originally released them as a single 32-page interview edition, once I got to around the fifteenth interview, I decided it would be better to release them as collections of five interviews, of which there are currently five available from Blurb.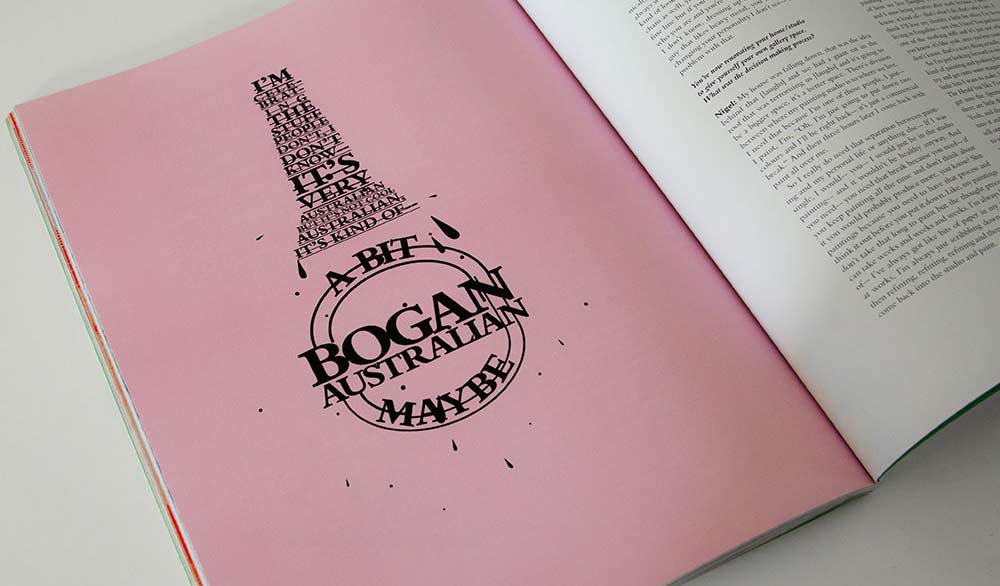 You are what I call a "five-tool player" to use a baseball analogy. Photograph, design, write, edit, interview, and heck we could even add print to this. But is there one discipline you are most proud of?
My training in design was quite broad before focusing on graphic design and some of my early jobs really threw me in the deep end, which was quite good. This meant that I'd been in positions where I had to get things done without many resources. While it can be annoying at times, the limitations taught me how to be resourceful and forced me to be creative. I dabbled in animation, web, and photography, and I never really had any fear to try different things and put them out there, especially with new technologies.
Today things are getting easier and easier, so where I used to sit and stitch paper together to make a book, I can now utilize services like Blurb—which is mind-blowing. The same goes for photography, which has become so much more convenient in the digital era. Social media too, of course, enables us to get out work out there to larger audiences and connect with people of shared interests and mindsets.
What I'm most proud of, however, is not so much any particular mastery but rather my ability to access what is required and produce whatever is needed, applying my foundational design skills and layering different mediums and formats to best suit the problem or idea in front of me.
Several years ago you did a book titled Green Man Taught Me To Walk, which receives a constant barrage of compliments when people see it on my coffee table. This book is a beautiful blend of high end materials and low end materials. What was the genesis of this book?
First, thank you for keeping it on your coffee table—that's amazing! The genesis of Green Man Taught Me To Walk really starts with my love of poetry which is something that really kicked into gear when I moved to Sydney after high school. Being new to a big city and having a lot of time to myself, I'd often write a little here and there and dabbled with laying them out in some way to match their theme. However, it wasn't until the Caffeine & Concrete idea started in 2015 that I thought I could sort of blend the two, interviews with creators, taking their best quotes and working up some concrete typographic layouts, and then filling in the in-between with some of my poetry. Before I knew it, I was producing many poems, often one a day for long stretches, and found that they were relatively popular on Instagram.
Once I had quite a few done it seemed quite obvious that I could leverage Blurb to compile them into a book. It wasn't the plan from the start. If I set out to produce 200 odd poems, I probably wouldn't have, but over a year and a half, there they were.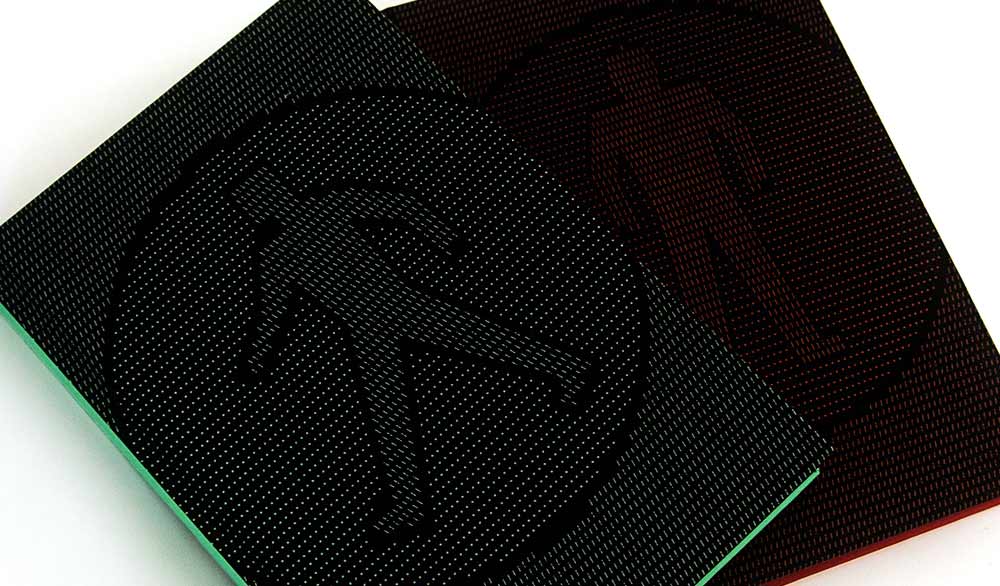 You recently did a follow up to Green Man. Tell us about the new book and how it works in tandem.
Well, the first poem I wrote in this resurgence of writing a few years ago was a simple two liner I came up with while standing at the traffic light waiting to cross the road on my way to work (most of my poems were written during this commute). The poem Green Man, Red Man goes:
Green man taught me to walk,
Red man stopped me in my tracks.
It was short enough to tweet which I think was what I was trying to do with it, tweet a poem. So, once I had this whole collection of them and it came to packaging them up, Green Man Taught Me To Walk felt like the right name for the book, it was also ambiguous but would make sense once someone started reading the first poem. However, choosing that as the name meant I'd need to close the loop at some point so I started packaging all the poems written after Green Man into the follow-up, Red Man Stopped Me In My Tracks.
The books work together as a natural set, I even re-released Green Man once Red Man was complete to give them a better sense of togetherness in terms of the covers. However, while it features fewer poems than Green Man, like its name, Red Man is a little more passionate; the poems, a little more provoking and alarming. The layouts became more and more emotional with less focus on legibility, force the reader to spend a little more time absorbing them.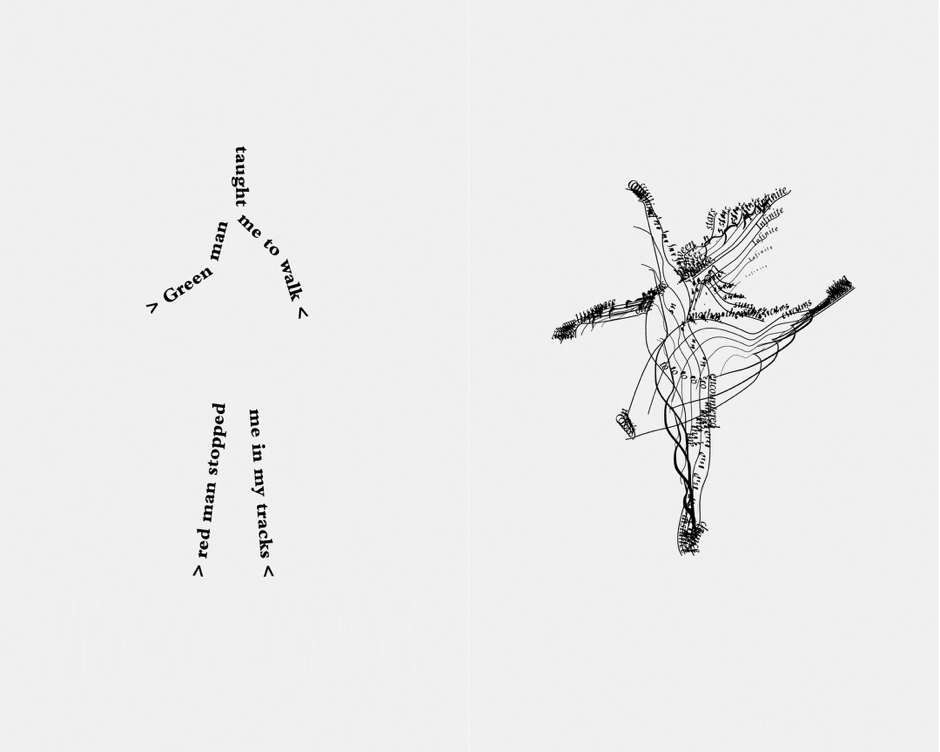 What would you love to see from Blurb in the future?
I can't ask too much from Blurb—the service being so good—however, noticing how much quicker and easier it is to get the Trade Book options here in Australia, I'd like to see the something similar for the magazines.