Today, as we're celebrating the digital book in all its most wonderful forms, we bring you our one-on-one with artist Jeff Frost. A few things to know about Jeff: His camera bag contains as many motors as it does lenses, he has an impish sense of humor, and his mohawk looks like it could inflict some serious harm.
His art combines elements of time-lapse photography, painting, sculpture, land art, video, and graffiti, which all add up to an incredible enhanced ebook—one that combines still images, audio, video, and hyperlinks. Blurb's fixed-format ebook is the perfect way for him to show off his work.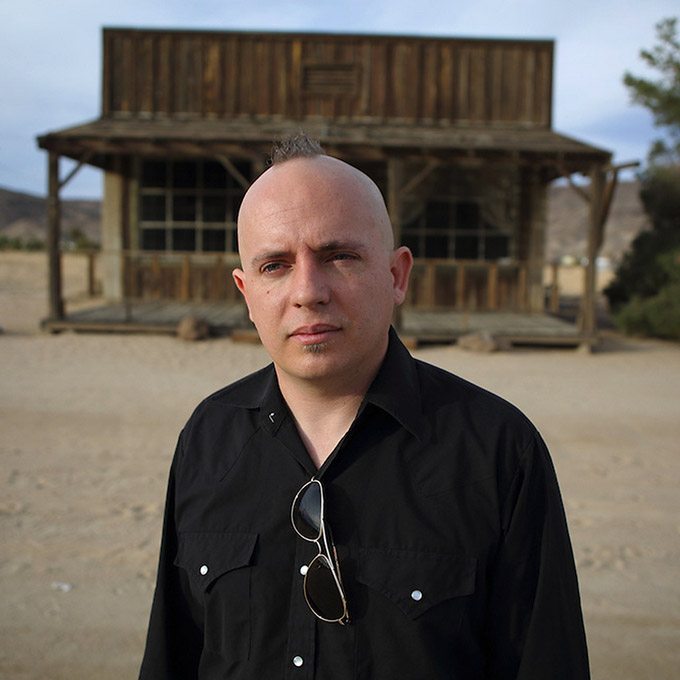 Photographer? Videographer? Installation artist? How would you describe what you do?
It depends on the project, but generally speaking I would describe what I do as a hideous compulsion towards creativity that I've tried to run away from many times. It has its downsides, too.
What made you think about making an ebook (as opposed to a print book) in the first place?
Most photographers have monograph on the mind, but I wasn't thinking about making a book at all until I met Eileen at the Palm Springs Photo Festival in 2012. I felt an immediate connection with Eileen, who is punk rock as hell, and she presented the idea of making an ebook to help launch Blurb's new (at the time) ebook format. My film, Flawed Symmetry of Prediction, was screened at the festival. It's constructed from 40,000 still photographs and that combination of still photography and video is a natural fit for an ebook. The project was not without its challenges, especially because I had never made a book before and the software was still in beta, but I couldn't be happier with the result. The experience oriented my mind towards making both ebooks and hard-copy books, and got me excited about how to incorporate books into future projects.
What does this particular ebook cover?
It covers that time lapse, optical illusion, street art, and a film project I did called Flawed Symmetry of Prediction. Basically I explored the deserts of Southern California and parts of Utah at random, found abandoned buildings and painted optical illusions on the insides of them. I recorded the process with time lapse and stop-motion photography, which I then turned into movie magic.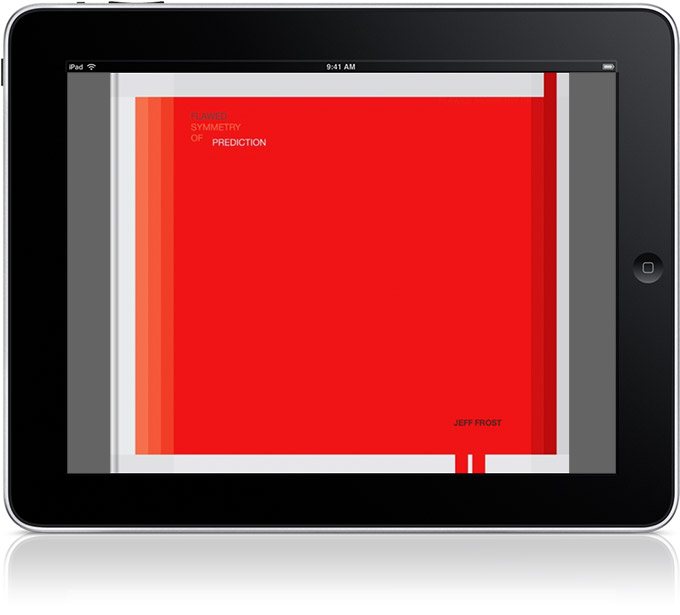 What advantages does an enhanced ebook have over hosting content on a blog or Facebook page?
The main advantage to me is permanence and a sense that a well-designed ebook is a work of art in its own right. Facebook pages and blogs have an ephemeral quality, and I think that's their strength, but an ebook not only has the advantage of being a book, it has the advantage of being an electronic book. Facebook and blog posts can be about works of art, but they're still on Facebook. Right next to the painting I spent hundreds of hours on is a commercial for Mitt Romney or toothpaste. With a website, there's another tab to be opened, or someone contacting you on Skype, or a notification about an email. An ebook is a great way to spend time with someone's work without the distractions.
Any advice you'd give to other artists looking to make an ebook of their work?
Start by fasting for five days and five nights. Then get a large, mint-chocolate-chip shake at Baskin Robbins, even if you don't like that flavor. You want your book to be good, don't you? Follow that with an hour of meditation. Organize your thoughts and files. Put on your happy face, a football helmet, stop reading the internet, and just go for it.
Are there other artists who make ebooks you love?
I found Gerd Ludwig's The Long Shadow of Chernobyl to be incredible and terrifying. Nuclear power can seem like an attractive option until Gerd lets you in on the fact that the Chernobyl site will be contaminated for some 35,000 years. Blurb's own Dan Milnor has a habit of making compelling books as well in both print and ebook form.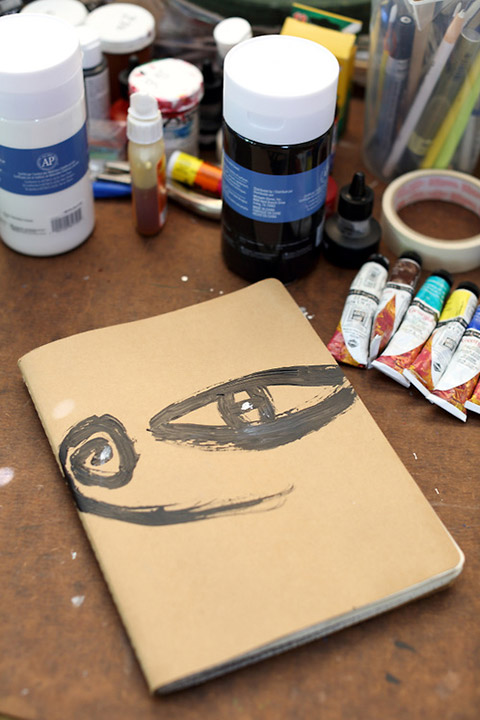 What's next for your art and your books?
I have many different ideas swirling around my head, but I'll give you a synopsis of the two most prominent ones. After the successful funding of my Kickstarter for the completion of my new film, Modern Ruin (a title borrowed from Eileen herself), my main priority is the completion of that project. Several of my Kickstarter rewards are going to be books in various different formats. The most traditional and glorious of which will be a very limited edition 200+ page monograph with original drawings in the blank pages of the book. I'm also planning an ebook version of this book as well.
The second idea revolves around stretching out artistically into unfamiliar terrain.
I often have funny little conceptual ideas that are miles away from my normal work with time lapse, painting, and landscape. For example, earlier this year while working on the Kickstarter pitch video in Utah, I had the thought that if there are gay fruit flies and penguins, surely there must be gay farmers, truck drivers, auto mechanics, etc.
So I went to the only hardware store in a 100-mile radius and bought five sheets of plywood, a can of hot pink paint and a jigsaw (which I had never used before). I used the five sheets of plywood to cut out the word "QUEER," attached stands to the back of the letters with hinges and painted them flaming pink. Then my assistant Stephanie and I ran around putting the sign up in funny places: in front of an old farm house, under the Milky Way (queers in the stars!), and even under a real double rainbow (storms in Utah are spectacular!).
It was a fun way to make a political statement about the self-evident need for equality in a mischievous way as well as refresh my own creative drive for other projects.
I have at least a dozen other concept driven, small projects that need to get out of my head. My thought at the moment is that it would be really cool to get together a portfolio of about 20 images of each idea and put out a very small limited edition book of each idea. This would be especially fun with an ebook if I have behind the scenes footage of what essentially amounts to playing pranks for adults and calling it art. Eventually when I put out enough of the small books I'll combine the most successful projects into a bigger "best of" book.