Singing The Magazine Eclectic: An interview with Anniina Mäkelä of Eclectic Magazine
Eclectic Magazine caught our eye for exactly the reasons its creators undoubtedly wanted it to: Sharp imagery, incredible styling, diversity of look. We were lucky enough to have a chance to speak with Digital Content Editor Anniia Mäkelä about the magazine, what it's like working with a truly international fashion team, and what's next for print magazines, fashion, and art.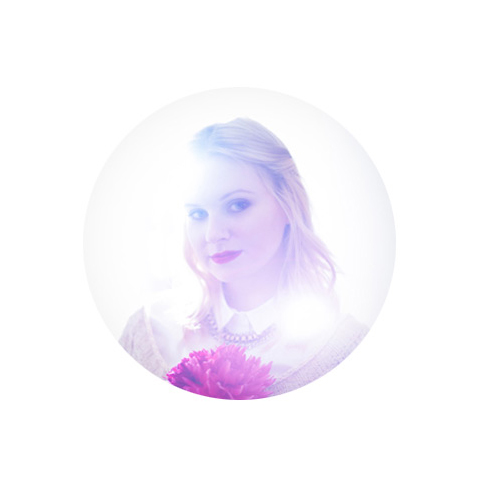 First of all, tell us a little bit about yourself and a little about your background in publishing. What was the transition like from Finland to Paris?
My background is in Marketing, but I quickly fell in love with creative work—photography, writing, and art direction. I worked for a trend forecasting company in Paris, which then pointed me in the direction of digital publishing. I moved to Paris in 2009, and now it feels like I've always been here.
What were you looking for when you were choosing a platform to design and print the magazine?
We wanted the process to be as simple as possible as we are a start-up. Blurb suited us thanks to its pay-per-print feature, which gave us more freedom as an independent magazine. It's also an environmentally friendly way of publishing. There is a very early 90s 'zine energy to print on demand!
Blurb suited us thanks to its pay-per-print feature, which gave us more freedom as an independent magazine. It's also an environmentally friendly way of publishing. There is a very early 90s 'zine energy to print on demand!
What's it like creating a magazine in Paris along with an international team working all over the world?
It's very exciting, but at the same time it requires constant creative energy. I think we have found great people to work with, a very diverse group of people who are all passionate about what they do.
Stylists, journalists, and photographers: How do you interweave your individual roles to produce Eclectic?
We want to give each collaborator a chance to express their vision working together with our main team in Paris. Our main team consists of Anna Barr, who takes main responsibility of the print issue, Charin Chong, who is our creative director, and myself, who runs the website. Of course we all wear multiple hats: We write, take photos, organize and style photo shoots, and keep marketingEclectic.
Your magazine's motto reads "deriving ideas from diverse sources." What does that mean to the team? Where do you find inspiration?
We like to have an open-minded view on fashion and beauty. There is so much more to discover than what has been shown on the runways of fashion capitals. We like to think that our niche is discovering up and coming designers, photographers, and artists. It's not only in fashion that we can be inspired, that's why we also look often towards music, art, lifestyle, culture, and travel to allow our readers to be inspired by many different aspects.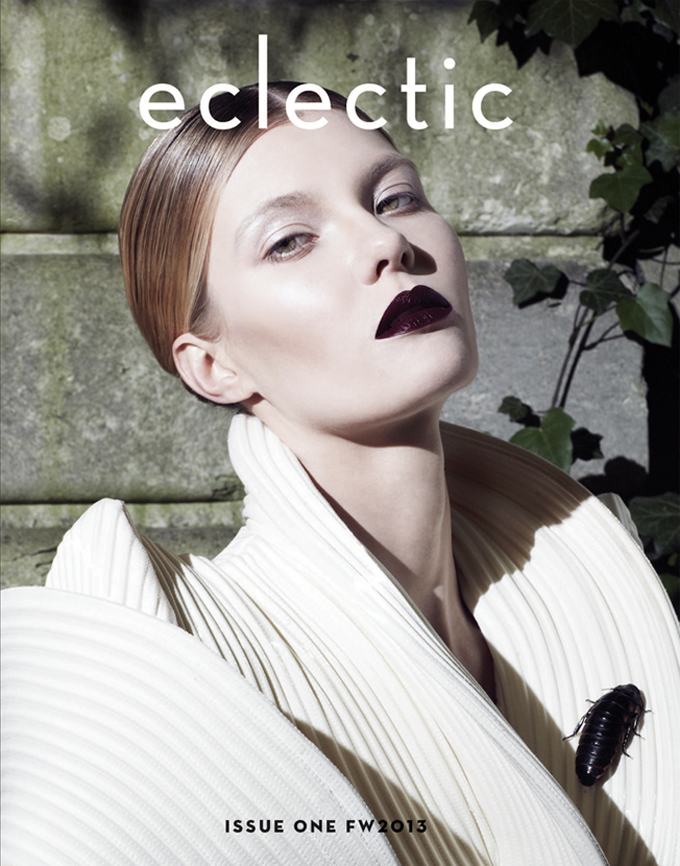 In a world where appearance is everything and the scene changes all the time, what do you think is the place of the print magazine in the fashion industry? And its future?
I think there is still demand for print magazine, although digital editions complement and support the hard copy. We were initially only in digital format, and making the transition from web to print adds an element of permanence and different kind of presence to Eclectic.
It's better to work with rather than against the digital future of publishing. In our opinion, it's important to make the magazine as easily reached as possible. That's why we are on platforms such as Blurb and Issuu.
How do your print magazine and your website work together? Is the magazine an extension of the website—or the other way around?
We started with just the digital content and then we wanted to extend Eclectic into print as well. The website offers constant flow on what's happening in fashion, beauty, music, cinema, and travel, whereas the bi-annual print edition gives the reader a curated view of the season, something tangible to hold on to during the upcoming season.
What's your usual publishing schedule? How do you go about turning your individual photos and articles into a beautifully laid-out magazine?
It's hectic! Charin does the layout herself, which gives us the maximum control over how the final product will look like. We like to start by defining a loose theme for each issue, which always evolves as we start working on it. Then once we have a clear idea of the content, we set out to get everything written, shot, and compiled so that we can prepare the layout that complements the theme of the issue. Then it's a lot of proofing and editing before the final magazine is ready to print.
Fashion, beauty, and culture. How do you see these concepts working together in Eclectic Magazine?
I think all those subjects are highly connected. Fashion and beauty have always derived from what is happening in the arts and trends in one field can always influence another.
Now let's talk about what really moves you. What do you think is truly beautiful?
It's beautiful when you see the passion behind the piece of work. Whether it's a photograph or a piece of handmade furniture.
What are the indie magazines that influence you? What are you looking for in a great editorial or look book?
There are lots of interesting magazines out there. We like Wonderland, SSAW, and Kaltblut. Great editorial tells a story that is somehow intriguing and offers a point of view that is unique.
What's next for Eclectic Magazine?
Our next issue will be out in March 2014, it will be bigger, and the concept has been fine-tuned from the issue zero. We'll be distributed by Pineapple Media in London, and all the international readers can continue to order their copy from Blurb.