We're very excited to have the wonderful opportunity to speak with Karen Mender and Diane Mancher, co-founders of the Self-Publishing Book Expo. Decades-long veterans of the trade publishing world, they have brought a vast wealth of marketing and publicity experience to major publishing houses and have worked with world-famous, best-selling authors such as Nicholas Sparks, Thomas Harris, Jodi Picoult, Chelsea Handler, Beth Holloway, Danielle Steel, Nicholas Evans, Maeve Binchy, and John Gray. Read on for some nuggets of wisdom from two of the brightest stars in the industry.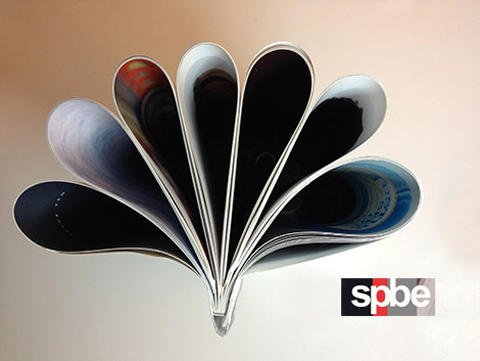 Karen Mender
You've lived and breathed the publishing industry for the past few years—how would you say the publishing industry views self-publishing? Do you think publishing houses—big and small—view it as an opportunity to easily and affordably find talent? Or do you think they view it as a threat?
I've actually lived and breathed publishing for over 30 years, working my way up through public relations, then as Associate Publisher at four of the "Big 6," and for the last several years on the other side of the fence in self-publishing. When we began the SPBE five years ago, there was still a huge stigma attached to self-publishing, mostly from traditional publishers, but also from many authors. That has now been radically altered.
I do think publishers look to self-publishing for some talent, but it is a very small percentage of their focus. In no way do I think they see self-publishing as a threat—it's quite the opposite. In fact, at least four of the largest houses (S&S, Harlequin, PenguinRandom, and Thomas Nelson) have begun their own self-publishing arms.
What would you say are the three main aspects of book marketing that are irreversibly different now than three years ago?
It began more than three years ago, but social media is a primary way to promote, especially for the self-published. Crowd funding is also new and should continue to grow rapidly as more people self-publish, self-record, and self-produce. Also vastly changed is PR in terms of what is currently available to authors vs. what was available before. Years ago there were hundreds of newspapers covering books and today there are very few. There aren't many magazines with book review sections. Media have far fewer opportunities for author interviews than years ago.
What would you say are the main differences between book publicity and book marketing?
The primary difference is that publicity is free coverage (reviews, interviews, press materials), while marketing has always been thought of as paid space (co-op advertising, advertising, promotion materials for sales and for point-of-purchase). The one new area that bridges the gap and falls under both PR and marketing is social media.
Would you recommend that aspiring self-published authors contract a marketing firm for their book or do it totally DIY?
That totally depends on their platform, their reach, their level of energy, and their financial resources. There are more important parts of an author's team when needed: Editor, cover designer, and PR pro.
It took the music industry about five years to have the conversion from analog to digital reach over 50% in the US. It's been six years, and ebooks are only now reaching 15–20% of the US market, according to surveys conducted to publishers by the AAP. In your opinion, why do you think that is?
I'm not an expert on this, but I'll take a try. It took a long time for books to become as popular as ebooks. Sales trends for ebooks began quickly spiking about three years ago but have now leveled off somewhat. For music, the move to digital allowed consumers to buy songs as opposed to albums. For books, almost all want the entire work.
Speaking to aspiring self-published authors, what would you say are the three most common goals you've heard from them? Sales to obtain celebrity status? Self-sustained income? Discovery by a publisher?
Discovery by a traditional publisher used to be vastly important but I've seen that trend way down. Most self-published authors do so because of speed to market and the desire to maintain control. I'd say what they want more than anything else is to be published in the formats important to them. Hard to say how many have dreams of celebrity or bestseller status since it's difficult to know how many are truly realistic. Publishing is, after all, a gamble—no one has a magic formula up front.
It looks like fiction and non-fiction books have taken center stage in the new indie publishing revolution. Where do you think graphically rich books, such as coffee table books, fit in this brave new world?
It seems to me that more authors will turn to self-publish coffee table books as they become better educated about how easy it is to publish. The one roadblock for the self-published coffee table book author—and this holds true for traditionally published authors as well—is pricing.
What comes to mind when you think of coffee-table books?
The chance to dream, the chance to browse and or learn, a focal point of conversation and decoration.
How did you hear about Blurb?
When we began the SPBE we researched firms in existence devoted to the world of self-publishing. I read an interview with your CEO/Founder Eileen Gittins and was intrigued by her knowledge and success.
Knowing what you know about Blurb, what kind of advice would you give someone who was thinking of publishing their book through the Blurb platform?
I would highly recommend Blurb as the best in the business for this type of publishing and the easy usage of Blurb's platform.