This week, we're excited to launch Occasions to Gather,  a new cookbook collaboration featuring recipes, style, and entertaining tips.
Our Mission
When we set out to create a cookbook, we had a couple of goals. We wanted to bring together a group of creative individuals, while celebrating how people gather and connect around food. The ritual of gathering loved ones around a meal is a relatable experience for many. We wanted to continue that tradition by showcasing a range of occasions that can be celebrated with food and friendship.
Giving back was also at the top of our list. The importance of food and community is exemplified by Feeding America. We chose Feeding America to receive the proceeds from our book because we love their mission—to feed America's hungry through a nationwide network of member food banks and engage our country in the fight to end hunger.
Working Together
This book was made possible by partnering with some of our favorite Bay Area food and recipe influencers, including Sarah Menanix (@snixykitchen), Todd Wagner (@honestlyYUM), Paulina Farro (@potatochipsarenotdinner), and Denise Woodward (@chezus). We also partnered with Cazadores who spiced things up with a variety of tequila-based cocktails and Mexican-inspired dishes.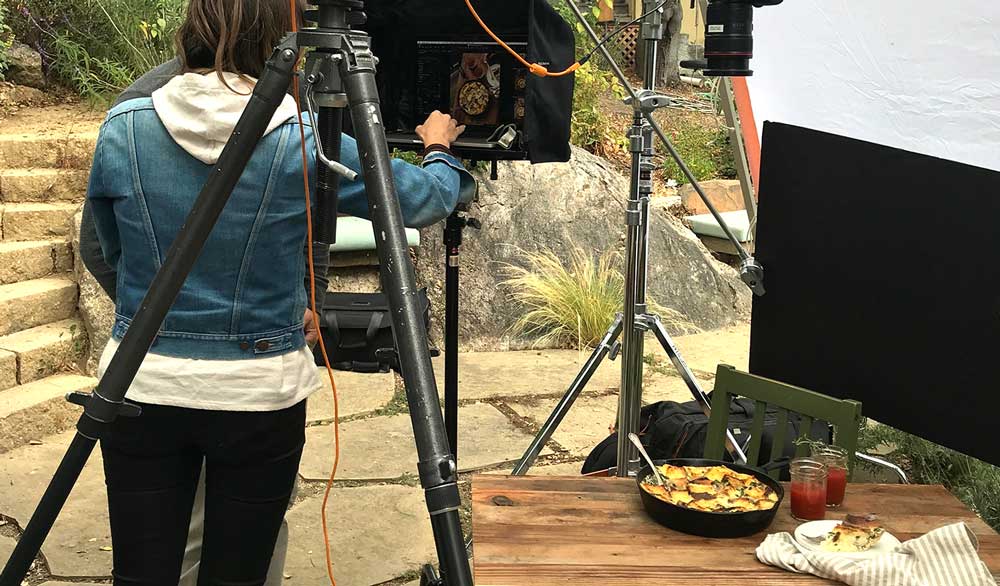 Katie Newburn shot our gorgeous photography and Sarah Menanix led the charge on food preparation and styling. Our friends at Sunset Magazine offered their test kitchen to shoot several of the recipes, in addition to a favorite bar in Oakland, CA, The Trappist.
Once all of the content was compiled, we laid out the pages in BookWright over snacks and, of course, cocktails. Blurb's senior designers, Sylvie Lee and Jarrod Bryan, helped put the finishing touches on the design and cover, and Sunset Magazine's Editor-in-Chief, Irene Edwards, capped it off with the foreword.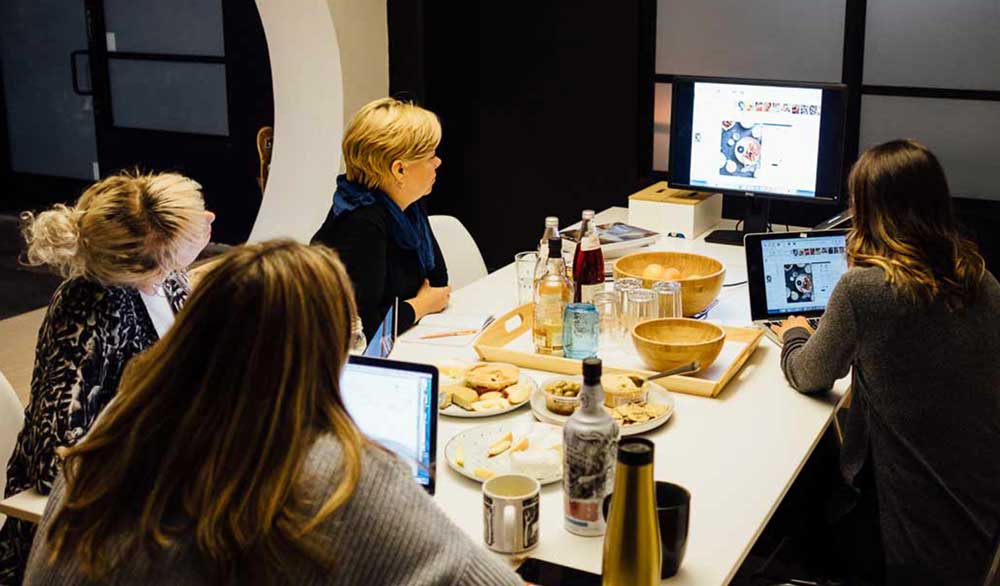 Printing
We knew we would need several hundred copies of the book. We also wanted to make sure we had expert guidance and got the best pricing. Since larger orders create more opportunity for pricing benefits, we chose to work with our Large Order Services Team. By printing the book offset, we reduced the cost per copy by 70%, maximizing our donation to Feeding America. Offset printing also allowed us to add customizations! We finished the book off with a beautiful jade ribbon-marker and printed end sheets, adding a unique touch to a special project.
After several months working on this project, we are thrilled to finally have it in hand. A beautiful 8×10 Standard Portrait Photo Book, with an ImageWrap Hardcover, and standard 80# semi-matte coated paper.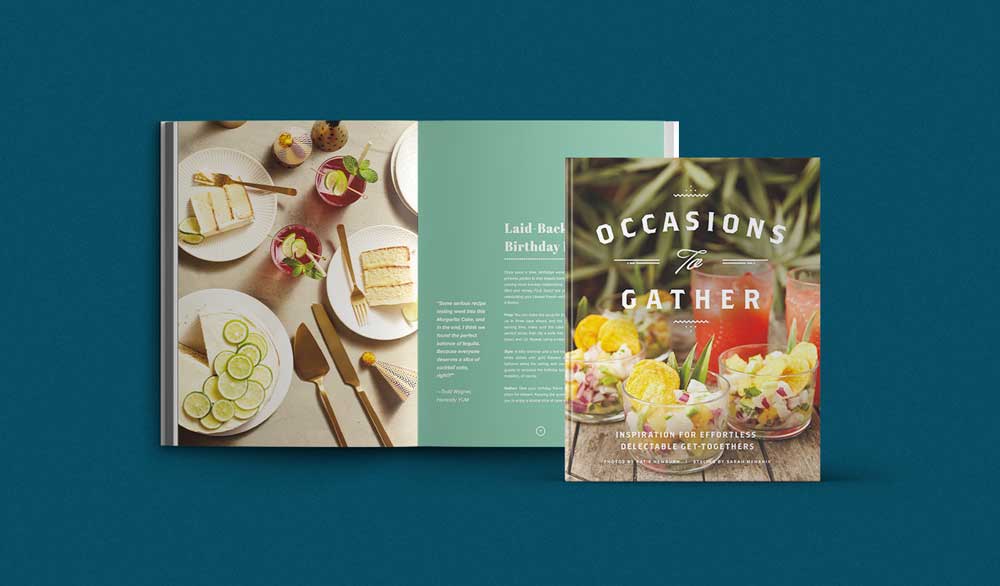 We hope this book inspires you to try new recipes, share them with friends, and find even more reasons to gather your loved ones together.
Occasions to Gather is available from the Blurb Bookstore for $29.99. All proceeds from this book will benefit Feeding America.